Madaraka life, a lifetime offer for all Telkom customers in Kenya.
This article will help you to know about the telkom madaraka life offer and how to enjoy 1GB free mobile data from it every month on your line.
if you are looking for free internet, this offers a good one for you.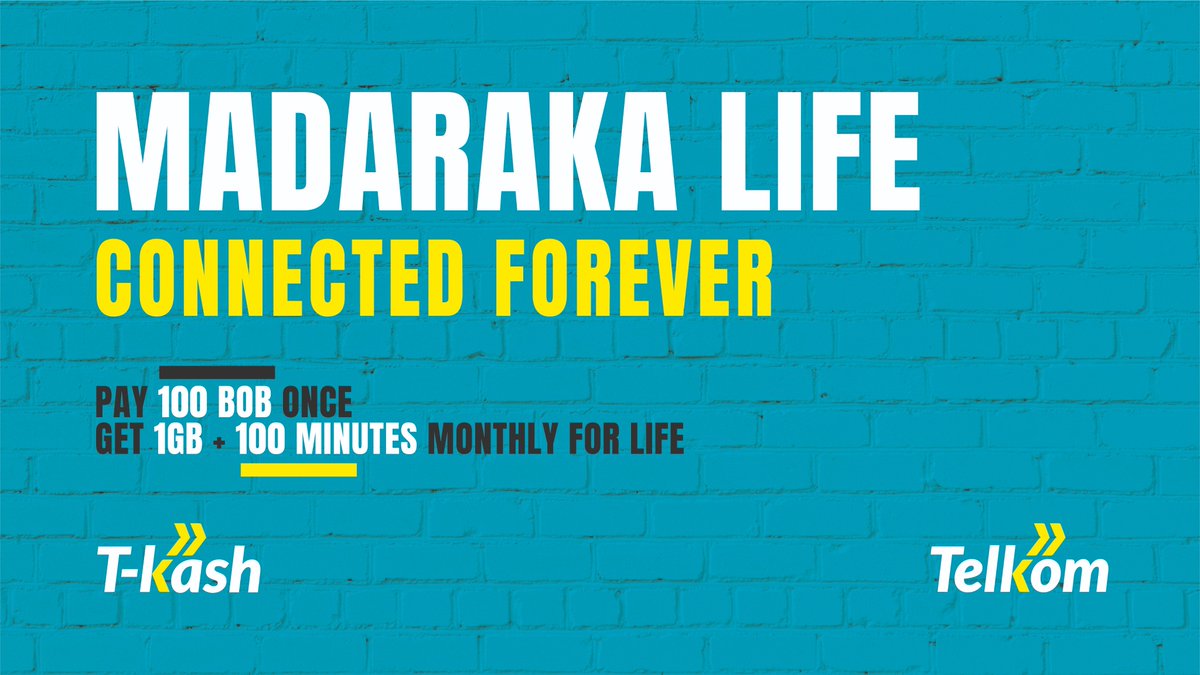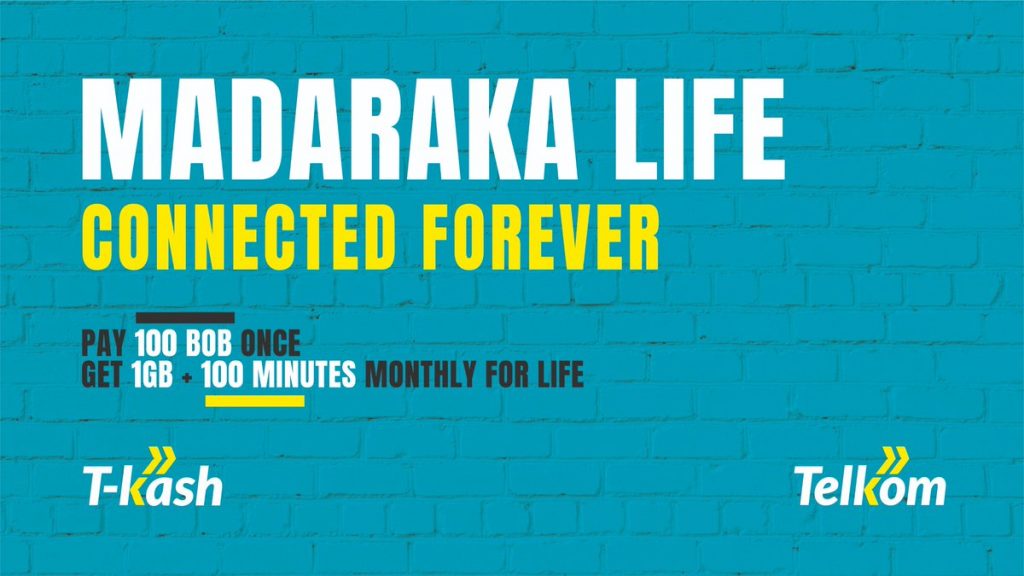 What is Madaraka life offer?

This is an offer that enables Telkom customers to get 1GB free data and 100 minutes of Telkom – Telkom talk time every month at a one-time payment of 100 KSh.
This means that once you pay KES 100 once, you line will be activated for the offer to receive 1GB free data and 100 minutes Talktime every month.
Telkom madaraka life offer is to be enjoyed by subscribed customers. The offer is available to both new and old prepaid customers. It is the first time such an offer is made available for Kenyans, introduced first by Telkom
According to Telkom, This life-time offer called "Madaraka Life" is in line with the spirit of Madaraka; valuing Kenyan freedom – allowing you to pursue your goals and live your dreams, thereby becoming truly independent
Benefit of Madaraka life offer
Free 1GB data monthly
Free 100 minutes Talktime
50 kes cashback via T-kash
2 bob per minutes (off-net)
Just Like the Airtel 100MB, daily data, Your free 1GB data can be used to perform all internet activities such as chatting downloading and browsing all your favorite sites.
How to get madaraka 1GB free data
For new customers, register your SIM and top up your line with 100 kes airtime and dial *544*0#. the offer will be activated automatically for you.
For existing customers, Load KSh.100 and Dial the code, *544#.
Then select "0" to access the madaraka life offer.
You will be rewarded with 1GB free data instantly and other benefits.
How to check your data balance
Simply dial *144# or dial *131# and send.
Madaraka life Booster Data Packs
This offer comes with special data packs. These data plans will keep you connected even when you have exhausted your monthly free 1GB of data
1GB @ 75kes valid for 30 days
4GB @ 240kes valid for 30 days
8GB @ 410kes valid for 30 days
Dial *544# to activate the booster pack.
What are you waiting for? Start a new life with madaraka life now!
You may also like