Recent updates to Whatsapp introduced the "disappearing feature," which lets chat conversations be erased when it's turned on, and today I will share with you some advantages and disadvantages this feature can add to your WhatsApp as a user.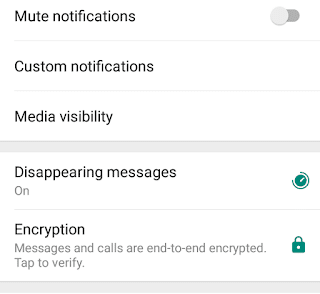 According to WhatsApp, conversations between individuals need not be as close to in-person as possible, thus, conversations can be automatically deleted after 7 days. If you want to test this feature, see how to enable whatsapp disappearing Messages.
The Pros Whatsapp Disappearing Messages
One of the best advantages of this feature when turned on is the database size reduction. The more your chats are erased, the more bytes are reduced from your WhatsApp database, thereby occupying less space in your storage since media and text files are permanently erased after every 7 days when enabled.
Whatsapp stated that disappearing messages are used to improve conversation memory as well as to make your chat lighter.
Cons of WhatsApp Disappearing Message
WhatsApp users who have a similar opinion to mine may not always turn on the feature, at least not for all contacts. If sometimes one needs to go back to the oldest conversation for one reason or another, whether to pick up a file or revise some messages, obviously the chat would no longer exit if disappearing messages were previously enabled.
Although both individuals can choose not to enable the feature, or already have the screenshot forwarded at their end, this might be an option to get back the needed message.
Have any pros or cons to add? Let's hear in the comment box