Hello readers
In this article, I will be discussing how to find and connect to Google's free Wi-Fi Station and browse flawlessly.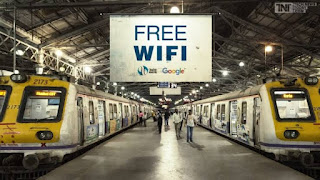 Surprisingly, Nigeria is the first Country in Africa and the fifth country in the world to get Google Wi-Fi Station service. Google launched its Free Wi-Fi Service (Google Wi-Fi Station) recently in Nigeria and since it started Nigerians have been enjoying its benefits by downloading and using the internet at a high-speed rate for free.
For this Wi-Fi service to work, Google partners with numerous local technology institutes to ensure the provision of the needed software and hardware to actualize the "Free Wi-Fi for all". Some of these partners are Network providers, System Integrators, Large scale organizations, and Fibre providers.
HOW TO LOCATE GOOGLE WI-FI STATION IN NIGERIA
Google Wi-Fi will be installed in locations with heavy daily foot traffic, such as markets, airports, sit-out parks, transportation parks (bus and railroad), public schools and universities, huge malls, etc.
This Free Service is anticipated to be available in 200 places across 6 cities in Nigeria: Lagos, Abuja, Port-Harcourt, Kaduna, Ibadan, and Enugu. These cities were selected owing to their popularity, though Google may decide to expand the list in the near future.
HOW TO CONNECT TO THE GOOGLE WIFI
Once You find the Wi-Fi, tap connect and your device will automatically connect to the Wi-Fi without prompting for a password.
After connecting, you won't be able to browse with it until you Sign-In with a Valid Phone number.
After joining, Android users will see a notification in their notification panel requesting them to login into the network.
When you click the notification, you'll be sent to the sign-in page where you can see the name of the partner and the Google logo.
After entering your mobile number, click "Continue." A code will be issued to the number to verify your ownership of the Sim card if the SIM card is switched on. All you need to do to connect is copy the code and type it into the appropriate field on the portal.
For iPhone Users, connect the wifi and you will be automatically redirected to the sign-in portal.
Follow the same procedure posted for Android users and you will be connected to the internet.
Laptop and Computer users can also connect too. once connected to the Wi-Fi a pop-up notification would come up asking you to open your browser and finish the connection.
Click on the notification and your default internet browser will open up and redirect you to the login page.
Follow the same procedure posted for Android users and you will be connected to the internet.
Note: When connected to A device, the device won't need phone number verification for three days (3) and after that, you will be asked to verify before using. A number can be used to register only 3 devices at a time (3 devices can simultaneously use 1 sim verification for 3 days).
The Wi-Fi comes in two types: Fast Mode and Basic Mode
FAST MODE WI-FI
Connecting to the Wi-Fi would automatically puts the device in Fast Mode Wi-Fi and it allows users to surf and download at an amazing speed of 30Mb/Sec on all platforms (Android, iOS, Windows).
The only downside of this Fast Mode is that users are allowed to use its fast speed for 30 minutes after that, they will be taken to the Basic Mode.
BASIC MODE WI-FI
The download and browsing speed of the Wi-Fi will significantly decrease when you are connected to the Basic Mode, in contrast to the time limit imposed on the Fast Mode, but the upside is that you will be able to use the Wi-Fi for an unlimited period of time, allowing you to browse and download for as long as you like.
The Google Wi-Fi station was introduced in Lagos at the end of 2018, and certain stations in Lagos State still offer this service.