Since the official introduction of the Android smartphone in 2007, there has been a great and rapid advancement in both mobile technology and technology in general. Many businesses have signed up and are working hard to create truly fantastic Android smartphones.
Every day, new features are added to cell phones as a result of the advancements in technology.
Nowadays, although having a larger capacity, almost all new phones made come with an integrated or non-removable battery, which can sometimes present a number of problems for the user.
Choicelessly, removable battery smartphones are rare to find in the android market as technological advancing is turning them down.
Here are some common problems and their solutions with regard to inbuilt battery smartphones listed below in this article, and you will know how to easily resolve them.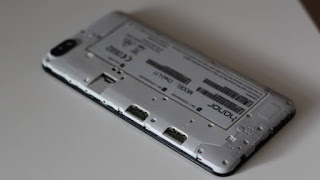 problems with smartphones' inbuilt batteries and solutions
1. Overheating
A lot of scenarios such as multi-tasking, too much-installed application, or game playing can cause overheating.
 Since you can't remove the battery to cool, you can clear all running apps in the background and then completely power it off or give it some time to cool.
2. Hanging
Low-memory phones are the most susceptible to device stalling, as are using too much multitasking or running applications like games that require a lot of RAM. Now, what should you do if your smartphone freezes?
Holding down the Volume Down and Power buttons simultaneously for around 30 seconds can restart your phone if it HARD FREEZES or HANGS for longer than 10 minutes without responding. Your computer should restart and defrost.
However, if the freezing is only temporary or soft, please wait for it to unfreeze on its own before clearing the running apps and restarting the phone.
3. Power On Failure
This can be scary but it can be handled. Kindly hold the power button for about 2 minutes, your phone will come on but if it doesn't, kindly charge it up.
4. Moisture or Water Penetration
The worst-case scenario is moisture, which can result in circuit bridging when there is an open current flow and inflict significant harm. An embedded battery is also allergic to water, in contrast to a non-removable battery, which you can immediately remove when the item accidentally falls into the water. Without a water-resistant phone like the Samsung Galaxy S9 or another model, there is no guarantee that your phone will survive if it is dropped into the water.
In the meanwhile, turn your phone off right away if it unintentionally falls into the water to avoid immediate electronic damage. Find a technician who can remove the phone and completely dry it after giving it a thorough shake to get the moisture out.