The MTN mPulse is a prepaid tariff plan from MTN which is designed to impact young Nigerians between the ages of 9 and 15 with all the resources they need to maximize their potential and become all they want to be. The service allows teens to have special data bundles that can be used to access educational resources and cheap call rates among others.
If you are a parent or guardian that has children that use mobile phones and fall under the category of 9 – 15 years of age, The plan is the right package you should try to let them join.
In this article, we have completely written about the MTN mPulse, its benefits, data bundle code, call rates, websites, and its special competition for children. if there is anything you don't understand after reading this article, kindly drop a comment.
Features of MTN mPulse
The mpulse service is categorized into two parts viz;
Mpulse Tariff
Mpulse website
MTN mPULSE TARIFF
The mPulse tariff is part of the pulse service concern about calls and data bundles. the basic prepaid plan that allows Pre-Teen and Teen customers to enjoy, Special data bundles, Special Birthday rewards, National calls at 15k/secs, and lots of other exciting offers
Benefits of MTN mpulse Tariff Plan
any teen or pre-teen Nigerian that joins the mpulse is eligible to enjoy the following:
25MB WhatsApp data bonus on the first recharge in a month.
Data Bonus on the first recharge.
N200 airtime reward on your birthday
weekly and monthly special data bundles 1.2GB for ₦150 and 350MB for ₦50 to access mpulse website
Free 10MB Monthly Data Bonus on the First recharge or First Call of the month
FREE 30MB on your first access to mPulse website.
Calls to all networks in Nigeria at 15.36k/sec (₦9.216/min).
Airtime/Data transfer from Parent to Child on mPulse.
SMS to all networks in Nigeria at ₦4.
How To Subscribe To mPulse Data Plans
You can subscribe to any of the mPulse Special Data bundle by doing any of the following:
For a Weekly bundle of 350MB at N50, send 350 to 344
For a Monthly bundle of 1.2GB at N150, send 351 to 344
Dial *344# and then, select the data bundle of choice from the menu.
From mPulse website, from the drop-down menu of the student dashboard, select the data bundle of your choice from the list of bundles.
validity of the bundles is 7 days for the weekly plan and 30 days for the monthly plan. And to check your data bundle balance; dial *344*2*2# or used the MyMTNApp to do so.
How to migrate to MTN mpulse tariff plan
To migrate to the mPulse plan, simply do any of the following:
Dial *344*1#
Send 'mPulse' to 312
Download MyMTNApp, go to tariff plan, and select mPulse
migration is free if it is your first time in 30day otherwise MTN will charge you N100 migration fee. you can only access mPulse Website with the special data bundles
mPULSE WEBSITE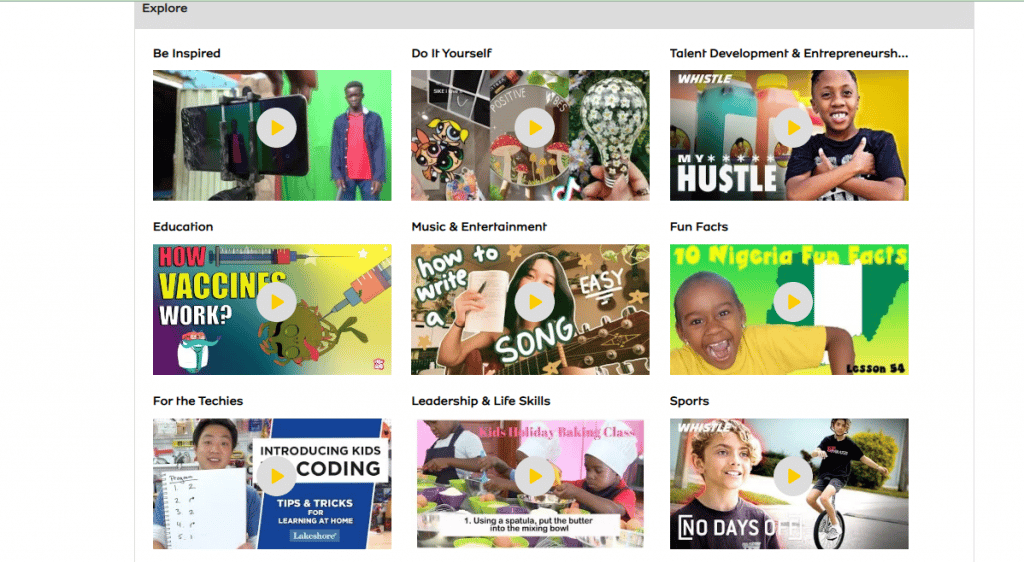 The MTN NG mPulse website provides learning resources for primary, junior, and senior secondary school students to develop their strengths and passions, in additions it allows them to explore and play fun games and participate in competitions like the spelling bee where over N8million naira budget to be disbursed for successful participants.
It features certified preparation materials and past questions for Common Entrance, JSCE, WAEC, JAMB, Post UME, intellectual games, and a wide array of skill development tutorial videos. The website is mainly for primary, junior secondary, and senior secondary school students. Parents too can also join the platform to monitor their children's activities on the website and on the internet.
The mpulse website for MTN NG is https://mpulse.mtn.ng/ formerly www.mtnonline.com/mpulse. Interested parents can lead their kids to join and access all the important futures.
How To Sign Up To The MTN mPulse Website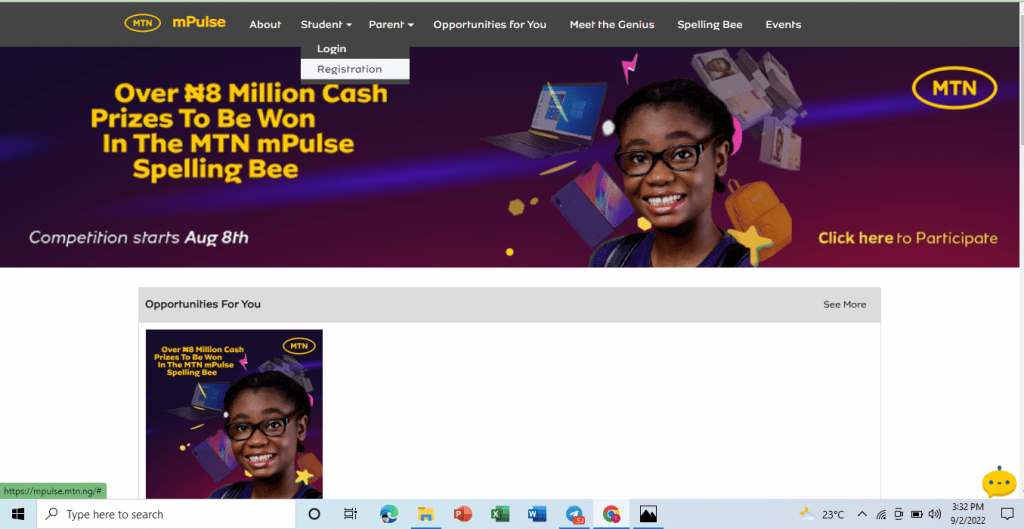 To sign up to the mpulse website, visit this URL https://mpulse.mtn.ng/ in your browser, navigate to the students/parents tab and click on registration and fill in your information such as first name, email, phone number. verify the OTP to complete the registration. registration is free, thereafter, follow the same process to log in and access the mpulse website resources.
What To Gain From MTN mpluse Website As a Student
As a Student you will gain the following:
Certified preparation materials for Common Entrance, WAEC, NECO, JAMB, and PostUME
Past Questions and Answers on Common Entrance, WAEC, NECO, JAMB, and PostUME
Youtube Tutorial videos on a wide variety of topics: Technology, Programming, Leadership, Vocational Skills, Entrepreneurship, Language, etc.
Exciting single-player and multi-player games
Trending music and sports videos
Buy mPulse data plans
Migrate your MTN line to mPulse tariff plan
Participate in the spelling Bee competition through its approved website https://mpulse.mtn.ng/home/spellingBee
students can also invite their friends to join mpulse just by clicking on the Invite Friends tab on your student dashboard to recommend the mPulse website to your friends
What Parents Stand To Gain From mpulse site
View Their child's activities on the website
Share airtime and data with their child
Monitor and Control what websites and apps their child can access
FAQs
What is MTN mPulse?
mpulse is a package created for the benefit of children between the age of 9 to 15 to access learning resources and burst their potential.
What is the MTN NG mpulse migration code?
The code is *344*1#. dial it to migrate.
what is mpulse data used for?
The data is used to access mpulse website and approved learning sites
how to use mpulse data for all apps?
You can use stark VPN as explained here to access WhatsApp, Facebook, and other apps or sites
what is the call rate for mpulse?
the MTN mpulse call rate is charged at 15.36k/sec (₦9.216/min) in Nigeria
More to read
Share this post with family!