Technology is far beyond our imagination, with our smartphones a lot of things can be done.
Have you ever wondered about the possibility of using your android, iPhone, or iPad smartphone device as a pc mouse? This guide would not only introduce the possibility but also guide you on how to get this done.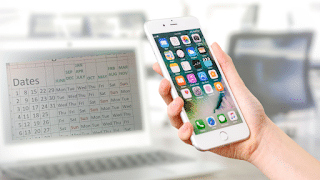 Most of the time the scenarios that actually triggered us to look for alternatives are normally resulting from malfunctioning or limitation of the available.
If for instance, your computer mouse and or touchpad is not functioning properly, that is a system problem. But if in case you want to operate your computer from a limited far distance like making a presentation, then that is a limitation of the computer touchpad or wired mouse. Remote Mouse app is an application you can also use as an alternative
Remote Mouse turns your Android, iPhone, or iPad into a user-friendly remote control for your computer. It simulates the function of a wireless mouse, keyboard, and touchpad,
It also provides a variety of specialty control panels, such as Media Remote, Application Switcher, and Web Browsing Remote, which helps you perform specific operations more quickly.
How Can I Use My Android, iPhone, or iPad as a Computer Mouse?
follow the simple steps below to use your smartphone as a mouse
Step 1: Download And Install Remote Mouse App for Your Android, iPhone, or iPad
for Android, CLICK HERE for iPhone, CLICK HERE and for iPad, HERE or alternatively for iPhone and iPad go to the app store on your device home screen, after a successful launch of the app store, search for "touch mouse" and click on the download icon on the right corner of the results display and for android user, search for it on play store.
Step 2: Install Remote Mouse on your computer
Now that you have successfully installed the remote mouse app on your smartphone,
Download and install the remote mouse server for PC HERE. The file must in a .exe file format for it to run on your Windows computer.
If your operating system is not windows, like MAC or Linux you can get the remote mouse server from HERE
Launch the app to continue.
Step 4: Connect The Remote Mouse App To The Computer
At this stage, you already have the remote mouse app and the server installed in your Andriod, iPhone, or iPad smartphone respectively. And you have currently launched both the app and server as well.

The app provides three methods of connection viz;
Auto connect
Connect via IP address or
QR code
In the Auto-connect method, you will have to connect both your device and the computer to the same Wi-Fi. This means that you will need a third device like another mobile phone to provide a Wi-Fi network for you by creating a hotspot.
In the IP address and QR Code connection method, you will need to turn on the personal hotspot on your smartphone device and connect your computer to the device's hotspot. Once the hotspot connection is established, click the plus sign at the top right corner of your smartphone screen to access the IP address and QR Code connection options. Click on your desired method.
For the IP address, launch the remote mouse from your PC by clicking its icon in on the taskbar. Next, click the IP address to get it displayed.
Type the IP address in your phone and connect
For the case of the QR code, it is also the same approach as the IP address method but this may require an internet connection to get the code displayed.

Step 5: Using Your Smartphone As a Computer Mouse or Touchpad
At this stage, all the connection processes are expected to have been done successfully. A screen like a screenshot below should be displayed to you on your smartphone
The plain green space is used to control the PC mouse pointer. If you use your finger to pan or scroll around the green area, the pointer in your PC will respond accordingly as if you are using a touchpad or mouse.
You can also enable the gyro button from the app settings on your mobile phone for more functionality like moving your smartphone around to control the computer.
You can work around in the app to explore more usage.
This is indeed a very good app you all need to give a try.
We like comments, do share your experience and or complaints with us.