"Android Package Kit" is simply referred to by the acronym (APK). The Android operating system distributes and installs mobile apps using this package file type.
Applications are necessary for all Android smartphones if a user is to get the most out of their phone. Numerous apps have been made available to users by developers, with features ranging from social media to productivity, music to gaming.
Android users utilize an average of at least five (5) apps every day, according to statistics.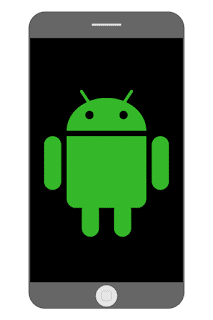 But in addition to the fantastic apps on our list, there are also some apps out there that are actually more harmful to our mobile devices than helpful. Some have a noticeable impact on the phones, whereas others have a more subtle impact that we don't realize until the phone is severely damaged.
Specific of these hazardous programs may be detectable by antivirus software in some circumstances, but others may be immune to it. In actuality, some of those virus detectives themselves are viruses. That demonstrates how harmful certain Android apps are.
We smartphone users frequently forget that not all programs available from the Google Play or Apple Store are actually safe to use. The quantity of downloads, reviews, or ratings given to an app doesn't always imply that it will be secure while running on our devices.
Many programs that we can nearly be certain are secure and legitimate turn out to be the most harmful. Some of these apps risk leaking our sensitive information even though they don't physically harm our devices.
In this article, we offer you a list of applications that can damage your Android smartphone. Actually some of The unsafe apps for Android, most are popular but are the android apps to avoid.
1 VPN Apps
VPN is actually a set of servers that have been networked together using internet connections.
When people connect to these servers, their internet traffic is routed through them, and once the connection is established, all communications between the server and the user get encrypted.
As a result, the operating system of the smartphone becomes more difficult to maintain as it runs more quickly, the battery drains three times as quickly as it normally would, some VPNs infect the device with malware, install hidden tracking, steal users' private information, and leave users' data exposed to third parties, which compromises the smartphone.
When using VPNs that offer free internet access, this behavior occurs frequently.
2 Clean Master
The fact that this app has over 43 million ratings on Play Store could surprise most Android users (don't be fooled; some apps pay for positive evaluations).
An Android app called Clean Master makes claims that it will clear out unnecessary files, giving your phone more space, and improving speed and functionality.
But I honestly think this software is pointless given that the majority of Android phones come with all these functions already loaded, thus there's no need to download any mobile cleaner apps. Clearing the cache is as easy as going to Settings>Apps>Storage>Clear Cache (nearly anyone can do it).

Clean Master shows you annoying Ads that consume precious Data and equally slow down your device by saving such Ads in a hidden folder in Your phone).
3 DU Battery Saver
Over 100 million downloads of this "battery saver" have been made from the Google Play Store since its launch in 2012. It guarantees quicker charging and asserts that it would speed up your phone. I hate to break it to you, but your phone can only be speed-charged if it supports it and you have a fast charger nearby (so no external app can speech charge your phone for real).
This app always runs in the background (it continues to work even when you are not using it), therefore it drains rather than recharges your battery (such irony). Additionally, it uses your data to load ads, which slows down your phone. It also shows obnoxious lock screen ads, which frequently cause latency while trying to unlock your phone.
Since all of your phone's features are already pre-installed, I must say that all of these battery savers, phone boosters, and space managers are really pointless.
4 ES File Explorer
One of the most useful explorer apps is ES-File Explorer, which is why I frequently suggest it to my friends. But this software is just another waste of space in the present era of powerful Android phones. It has a lovely user interface, but like most of the apps I listed above, it loads adverts and installs bloatware. It can also steal users' information and transmit it without their knowledge, which can result in phone hacks and data breaches.
I suggest using "File Go" if you're seeking for an excellent file manager program because it was made by Google Inc., making it safe and trustworthy with no unwanted ads.
5 UC-Browser
With over 500 million downloads on the Play Store, UC Browser is one of the most downloaded browser apps for Android. It has fantastic features including accelerated downloading speed, data saving, page preloader (for quicker page loading), decent customizable themes, and a solid user interface. I've been using UC Browser for years, and I always install it as one of the first apps when I acquire a new Android device—that is, until I realized how damaging it is to my phone.
The program can read and rewrite call logs, contacts, and SMS messages in addition to having many wonderful features and being very well-liked. Additionally, malware copies users' locations and can modify all of those phone configurations without the users' knowledge.
In addition to being suspected of selling device information including IMEI, IMSI, and other Android information, UC Browser has also been accused of disclosing users' personal information to unaffiliated businesses. A mobile phone can be readily breached with the use of such user information leaks, allowing hackers to steal media files, social media passwords, and credit and debit card information.
6 All Anti-Virus Apps
Android users typically panic when their smartphones begin to sluggish, and the first thing they typically do to address the issue is download a mobile antivirus program. Windows OS and Android OS are quite distinct operating systems (Found in computers). Antivirus apps are not required for Android devices to get rid of or guard against viruses. When you enable them to access, the majority of these anti-virus apps have complete access to all the data on your phone, including call logs, messages, app usage statistics, personal information, and files that they send to other Third-party organizations without your knowledge.
If you want to avoid lagging, space consumption and overheating of your mobile devices, I advise you to avoid all anti-virus apps because they can't protect your devices from real virus attacks.
If you want to protect your device from viruses, just go to Google Play Store and find the Play Protect function, turn it on and your phone would be protected by Google itself.
You might have gotten too attached to most of your apps but remember that the health of your phone is more important than any app, so if you find such apps harming your phone I advice you to uninstall them to protect your phone.
Have a great android experience free from malware.