Sometimes you have free internet kits at hand but you don't know how to use them. This post will address and guide you on how to use Http injector App to access the internet for free, its settings, connection challenges, and import or export issues of config files.
Techafresh Blog audience has been requesting help and assistance about the usage of the HTTP injector App to enjoy the benefit of the current free browsing cheats in town. If you are one of those requiring support, kindly read every line of this article and the guide focus only on those using external configuration files
HTTP Injector App is one of the best and most popular tunnelling VPN that enable you to browse the internet privately and securely with its multiple encryption technologies that are built into it.
At the time of writing this post, the App uses up to four different tunnel types viz; Secure Shell (SSH), Shadowsocks, Dnsurgent (DNS), V2ray
To set up HTTP injector App for free internet, they are basic requirements
Your Android smartphone with SIM and internet connection
The HTTP Injector App ( Download From Play Store Here )
HTTP injector plugin ( Needed for V2ray only )
Working Configuration File ( Download from here )
Read Also: Airtel 500MB dail free browsing 2021
TechAfresh Blog has working configuration files for many networks in Nigeria, South Africa, Uganda, Kenya, Tanzania, or other countries using the App. If you don't have one you can download our working config files here.
How to use HTTP injector config files for free internet
Having installed the HTTP injector App and got config file, then launch ( open) your HTTP injector app and click on the file icon at the top-right corner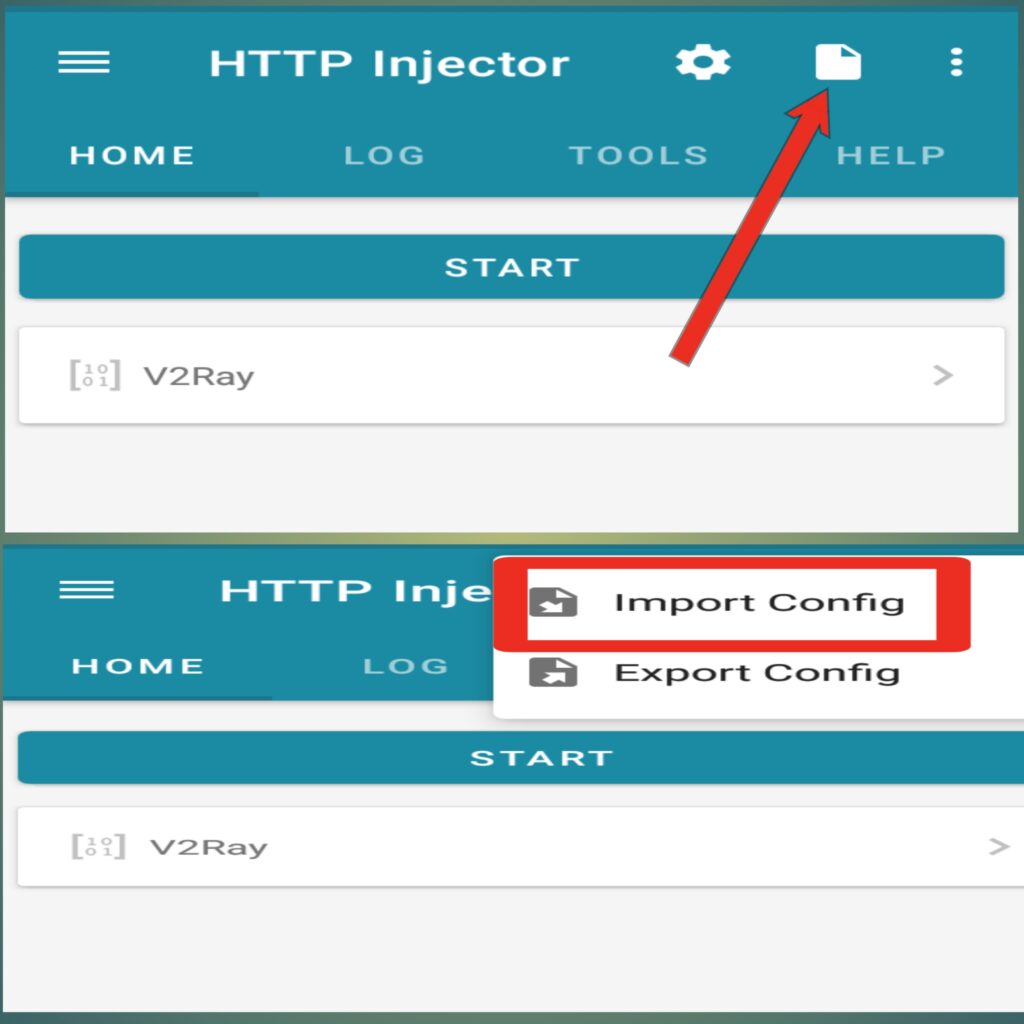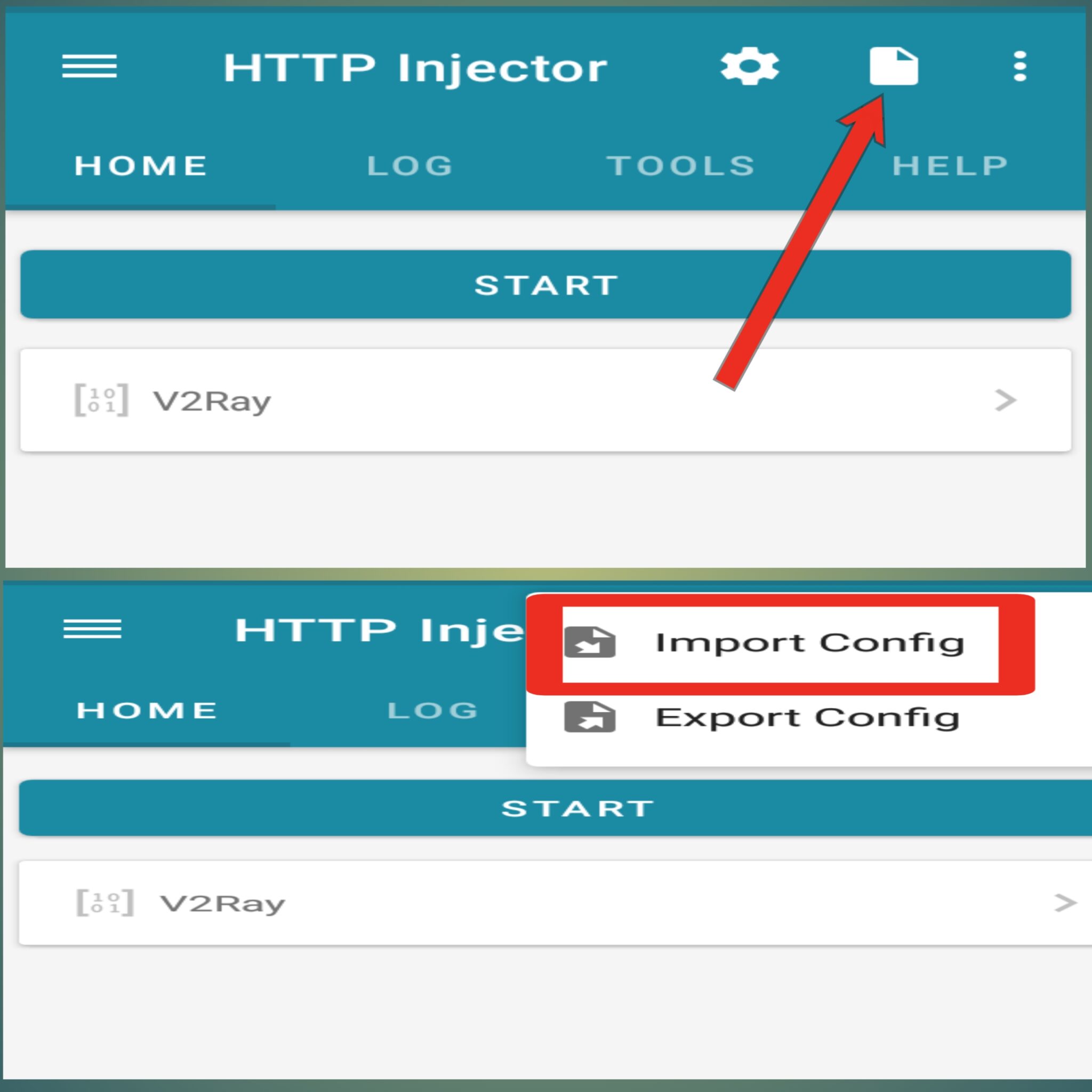 This will automatically launch into your device file manager, and locate the folder where your config file is stored either in internal or external storage.
Depending on how you get the file shows where the file is being stored. If you get it through WhatsApp, then it should be stored in the WhatsApp folder ( mostly internal storage). From Telegram >> Telegram folder, if it from browser >> download folder.
In my case I downloaded files from Telegram group, so to locate my files I will have to navigate to Internal storage >> Telegram >> Telegram Documents.
HTTP injector files are stored in .ehi format. Such as MTN unlimited.ehi Airtel 500MB daily.ehi
READ ALSO: MTN 100MB DAILY HTTP INJECTOR FREE BROWSING 2021
Tap on the file and it will be imported automatically. If the files are of the latest v2ray tunnel type, you may be required to install the v2ray plugin from the play store. Click on download to install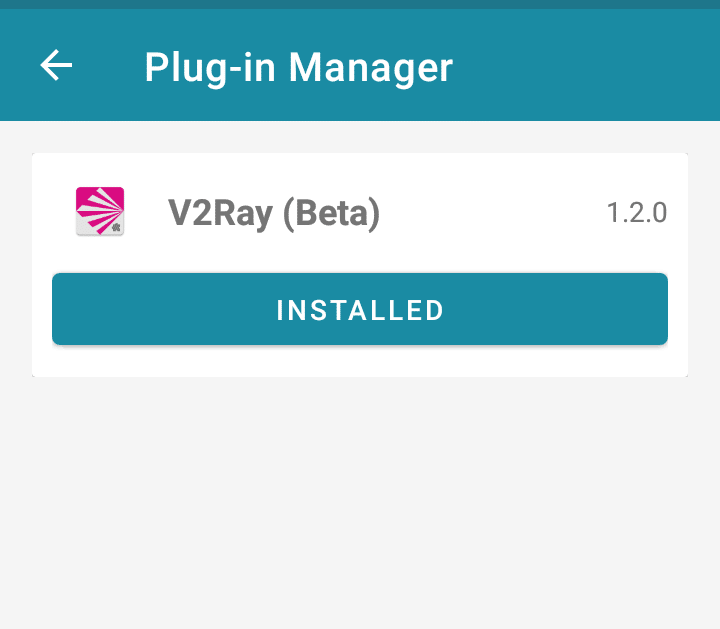 You can as well do that through the plugin manager by going to the drop-down menu >> settings
Now you are set, just click the START button and wait for a few seconds until it's connected.
A key icon will be shown on your phone status bar above to indicate the connection, just minimize it and start enjoying your free internet.
You can click on LOG to see the status and progress of the connection or error reports
HTTP Injector App Connection Issues, Errors and Challenges
I can't see the file to import?
Make sure your file name ends with .ehi otherwise rename it and remove any text in front of .ehi
My file is connected but not working
Probably the file is not working but you can try any of these tricks especially if you are using v2ray
If not working, do any or all of these tricks and try again
Exit the App,
Turn off your data connection
Turn on/off airplane ✈ mode
Re-import the config file again.
Reboot your phone
Change to another configuration file and try the current one again
My file is imported successfully but I can't see it.
Probably your phone is rooted and the file is blocked to be used on rooted devices. Contact the config author for another file.
Hope this information is helpful? Kindly share with friends. if you have any other issues tell us in the comment box below.