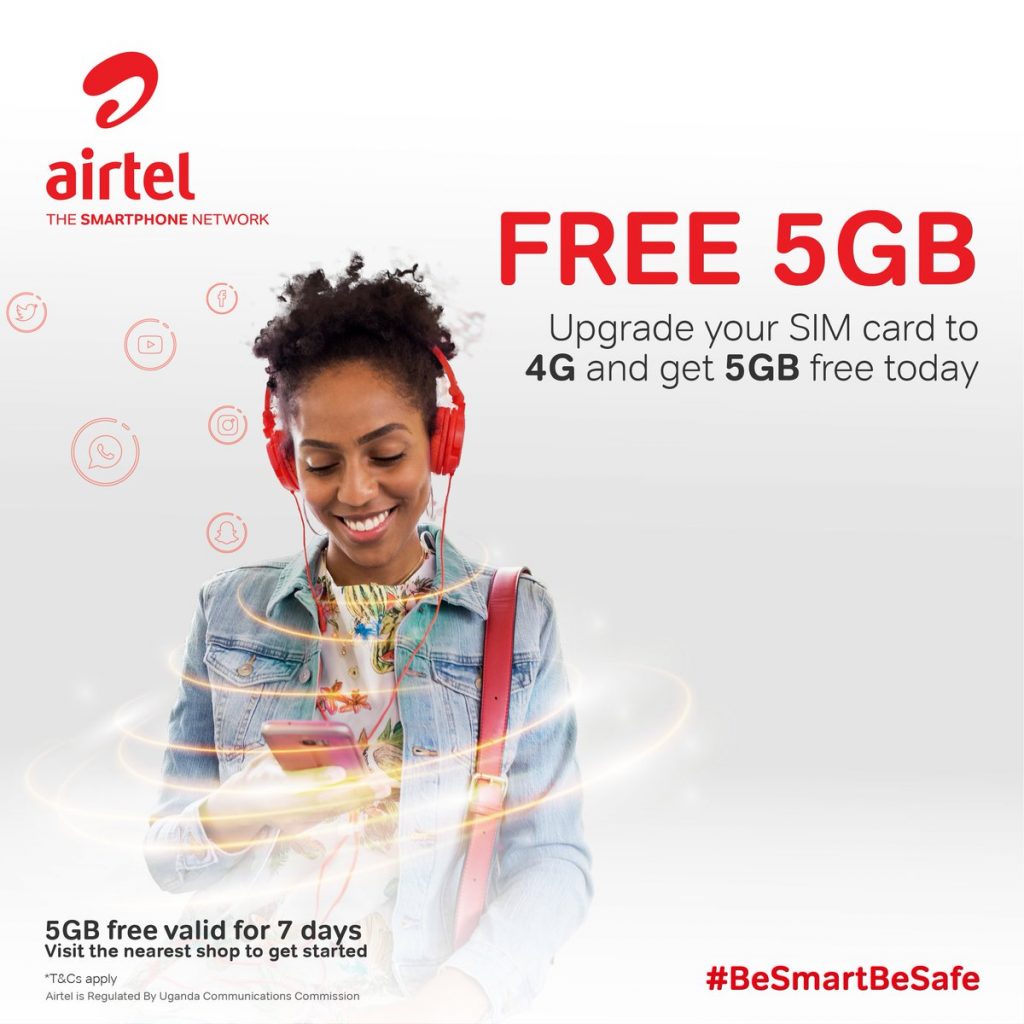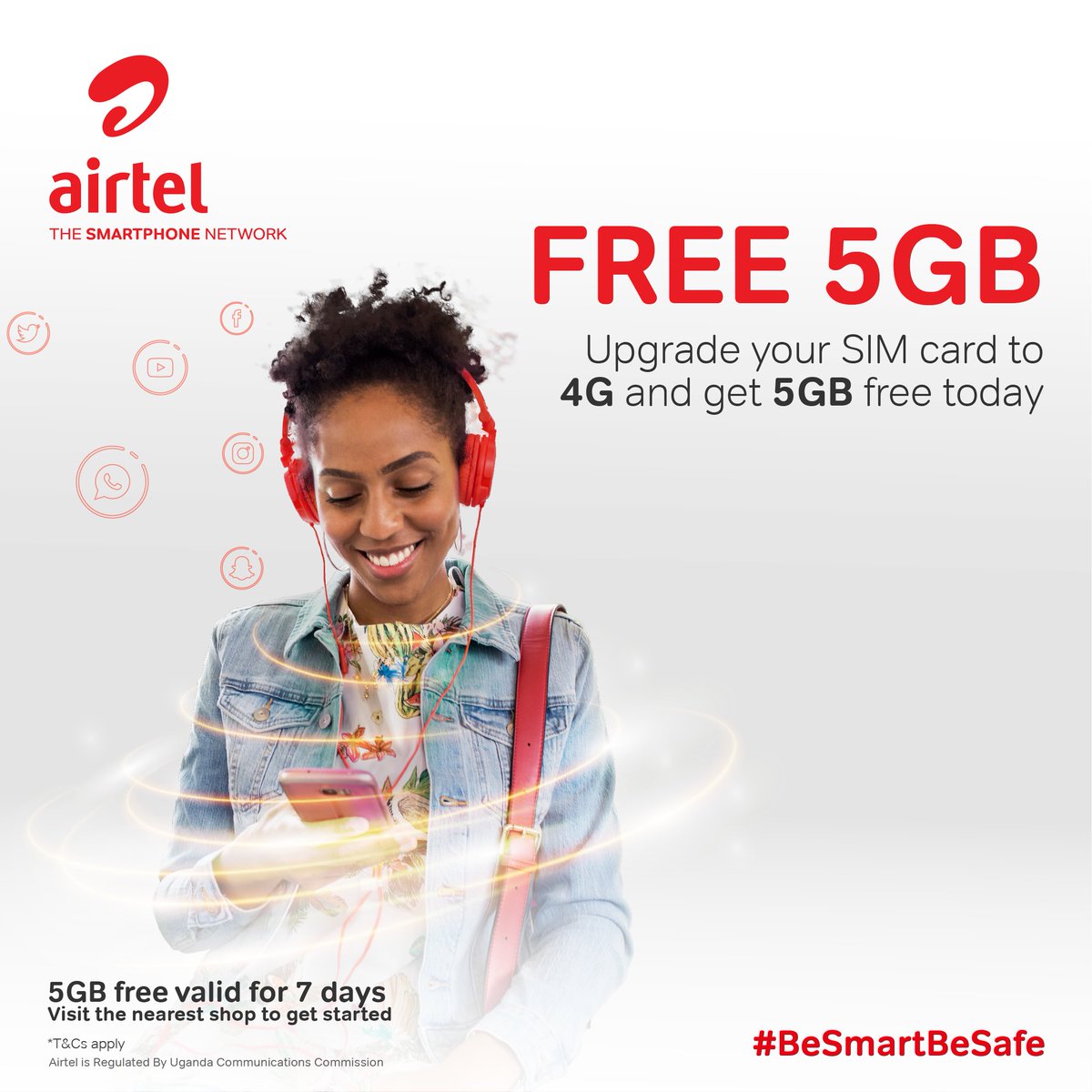 The use of 4G smartphones has gained more populace in 2021, many do not about the free data reward they can get on the Airtel network if you have a 4G enabled device, all you need is to upgrade your SIM to 4G and get free 5GB data
In the post, I will explain to you how to upgrade your SIM card to 4G LTE network and get free 5GB data. This offer is for Airtel Uganda customers
4G
4G is a standard mobile technology that stands for "Fourth Generation" after 2G and 3G mobile technology. It allows real wireless broadband experience, Low latency/no buffering making it suitable for high-speed applications and services
Benefits of Airtel UG 4G Service
high speed 4G internet with an upload speed of up to 100Mbps and 50Mbps for downloads
Free 5GB data bonus
Requirements for Getting Airtel 5GB free data

Upgrade to 4G
To upgrade your Airtel SIM to 4G, you will need your National ID and the current SIM card
How to upgrade to 4G and get free 5GB data
At first, check your SIM status. To check your current SIM card status, dial *175*9*6# and enter your number to know if your SIM is not on 4G.
Visit the nearest Airtel Shop near and swap your sim card for a 4G sim card for free and enjoy 5GB of free data.
You can find the nearest Airtel service center by visit this link:
https://www.airtel.co.ug/store_finder/airtel_shop
Read Also: Airtel Freaky Friday offer – Get 3GB at UGX 4500
The free 5GB data is valid for 7 days and can be used to chat, browse, stream or download. You don't need any code for this offer.
to check your Airtel free 5GB data, dial *175*4# and click the send button
Answers to FAQ
If your smartphone is 2G or 3G device and you upgrade your sim card to 4G, you will not get the free 5GB
You will not be eligible for the free 5GB data if you already have an active 4G sim before upgrading to 4G handset. Both upgrades have to be on the same day
Upgrading your sim to 4G will automatically delete all contacts on the sim. If you have a backup you can restore it later. To back your contact on device storage, Go to contact- select settings- Import/Export contacts- Select export from your phone- Select internal storage/SD card/Phone. Alternatively, backup contact to Email.
Similarly Post