My Airtel is a self-service App that offers you seamless and quick access to all products, services and information on the Airtel Network. In this article, I will put you through how to get 200MB free data on Airtel Malawi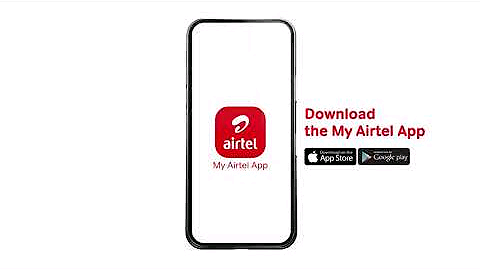 Benefits of My Airtel App

On MyAirtel App, you are always at ease to Buy Airtime, Buy Bundles, Check Balance, Pay Bills, Send & Receive money and enjoy free data and voice call bonuses
Note, myAirtel App 200MB free data discussed in this post is for Airtel MA only, however, if you are in one of the 18 countries worldwide in which Airtel operates and have not been using the Airtel App, you can kindly get it from the respective App store to enjoy freebies.
For example, in Nigeria, buying data from the my Airtel App attracts a free bunus of 2GB data.
But For this post, is about Airtel Malawi 200MB of free data by downloading and registering on the MyAirtel App.
note: you must be a prepaid customer and you re only eligible for it first of using the app only.
Let me show you how.
Read Also: How to Activate Airtel TV Bundle – Get 500MB for N100
How to Download MyAirtel App
For Android, download My Airtel App from this link Google Play Store here while for iPhone and other iOS devices download from this link App Store
Now to get you 200MB free data, follow the steps below
How to get Airtel 200MB free data on my Airtel App
Install and launch My Airtel App
Register with your Airtel active phone number and login
If asked, provide the OTP sent your number
Once you have successfully logged in, you will automatically be rewarded with 200MB data free Instantly. You can dial *304# to check your data balance.
The data can be used for all internet activities and is valid for 7days.
This marks the end of this post. hope you're able to activate your 200MB free data on MyAirtel App? you can talk to us below.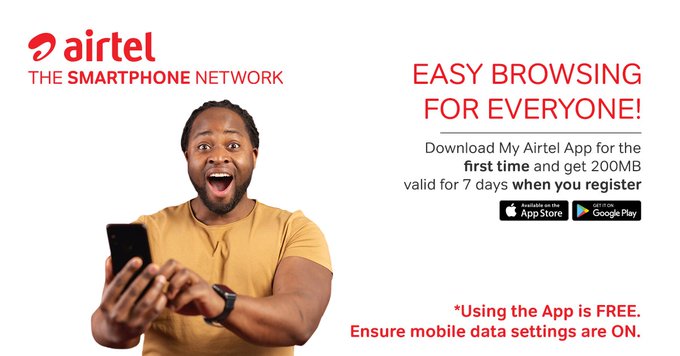 Related Posts