If you are blocked from using Twitter in your country and you don't want to use VPN, then the twitter proxy setting is what you should use to access Twitter on your phone. Making use of the proxy settings will help you to use Twitter behind restriction or Government censorship as though you have free access.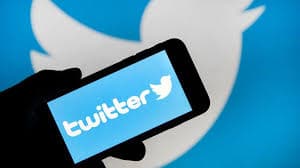 In this article, you will get to know about the latest free working proxy for Twitter that can be used on your phone, how to set it, and brief info to better understand the usage of proxy settings and or VPN for Twitter.
so if you already know the latter part, you can skip to the list of Twitter proxy hosts.
Twitter, Proxy host vs VPN
By default, Twitter can be assessed free from most regions without the use of proxies or VPNs unless there's a reason such as a ban or restriction. For example, in Nigeria, The Government banned the use of Twitter which makes it impossible to use the app under the umbrella of the countries' proxy addresses.
As such making use of a VPN is the easiest way to use Twitter because it bypasses the restriction by standing as an intermediate between your connection and the site.
What VPN App does is route your connection through the proxy server of other countries thus giving you access to the site. Similarly, ordinary proxy settings do the same thing.
However, many people don't trust the use of VPN because of the risk associated with someone using the VPN apps. Ideally VPN should provide privacy but some expose it and even install malware on your device. This makes twitter proxy settings a better option for many.
To access Twitter using its proxy settings, you will need a working proxy host. This Ip address is free and a list of it is provided below.
Note that the Twitter proxy setting is only available on Android for now. Twitter iPhone does not have the option yet.
Latest Twitter Proxy Settings without VPN
Launch twitter app
Click on your profile icon at the top left corner
Goto "settings and privacy"
Under General, click on "proxy"
Tick "Enable HTTP Proxy"
Insert "184.180.90.226" proxy host
Enter "8080" for Port
Go back Home and refresh to start using Twitter without a VPN in Nigeria or the country you reside.
Note: these proxy settings can be used to access Twitter without VPN and unblock yourself from censorship from anywhere twitter operates. You can choose from any of the listed proxy hosts below in case of connection issues.
List of Free Proxy Host for Twitter Without VPN Settings
Proxy Host: 157.231.179.110 Port: 5678
Proxy Host: 222.252.24.180 port: 8080
Proxy Host: 89.109.252.129 Port: 8080
Proxy Host: 95.87.192.62 Port: 8080
Proxy Host: 157.25.200.39 Port: 8080
These proxy hosts are working and refreshed daily by the server provider and are free to use for your Twitter settings without a VPN. You can also check the server providers' portal for a bulk list of free proxy addresses: https://iproyal.com/free-proxy-list/ or https://geonode.com/free-proxy-list
You May Also Like