Are you an Airtel subscriber and looking for how to get free 100MB data daily? Yes, It's true Airtel offers Free 100MB data daily to its customers in Kenya every day. You only need to know how to Activate it, just read through.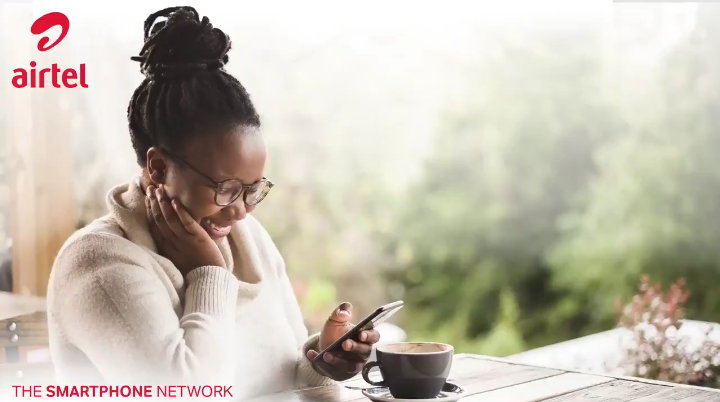 The 100MB Airtel free data is available through an offer called the "Good Morning Offer" and is available for all Airtel KE prepaid customers
Now Listen,
In this post, I will tell you about the Airtel Good morning offer and the code to get free 100MB data daily.
Just stay with me.
What is Airtel Good Morning Offer?

This is an offer that rewards all prepaid customers with 100MB FREE data every day usable only in the morning between 5AM – 8AM.
The Good morning offer can only be activated once for each Airtel SIM daily and is usable for all data activities.
Using the Airtel 100MB good morning free data, you don't need to worry about browsing your favorite sites, chatting on social media every morning. Your subscription and bundle are covered.
I know you must be interested in this offer? Let me tell you more things that will entice you about it.
There's no restriction on the good morning offer, you don't need to be on a specific tariff plan to activate it neither do you need not have an active bundle to activate it. The 100MB data is completely free and can be activated anytime even when you have an active bundle. The good is that free 100MB data will be used before any of your data bundles.
The Good morning offer is the free airtel bundle you should never miss in 2021. It's another way by one of the telecommunication service giants in Africa to put smiles on its customer's faces.
Now that you know what the good morning offer is all about, let's quickly see how to activate the 100MB of free data every day
Also Read: MTN FREE DATA 2021
Airtel 100MB Free Data Code
To activate this offer, Dial *544# and select Free 100MB from the menu. Data usable between 5 AM to 8 AM every day.
Now how can you check my data balance after activating?
Dial *544*3# to check your free 100MB good morning data balance.
What are you waiting for? Grab your phone and start enjoying free 100MB data every day!
FAQs About Airtel 100MB Good Morning Offer
can I use the free 100MB in the night or afternoon? No, you can only use the good morning free 100MB data from 5 AM – 8 AM daily which is 3 hours.
Can I accumulate more free 100MB data? No, you can only subscribe once per Airtel SIM per day
What will happen to my free 100MB data if I didn't finish it before 8 AM? It will automatically expire after 8 AM and cannot be rolled over the next day.
Have more questions to ask? use the comment box and don't forget to share!
Related Post