Have you ever won any free stuff or prize offer on the T-Mobile Tuesdays app before? or you are just hearing about the App for the first time? well, a lot of customers has won free offer on the T-Mobile Tuesdays app before and you too can. Today I'm going to show you how you too can participate and stand a chance to win prizes for using the T-Mobile Tuesdays app | 2021.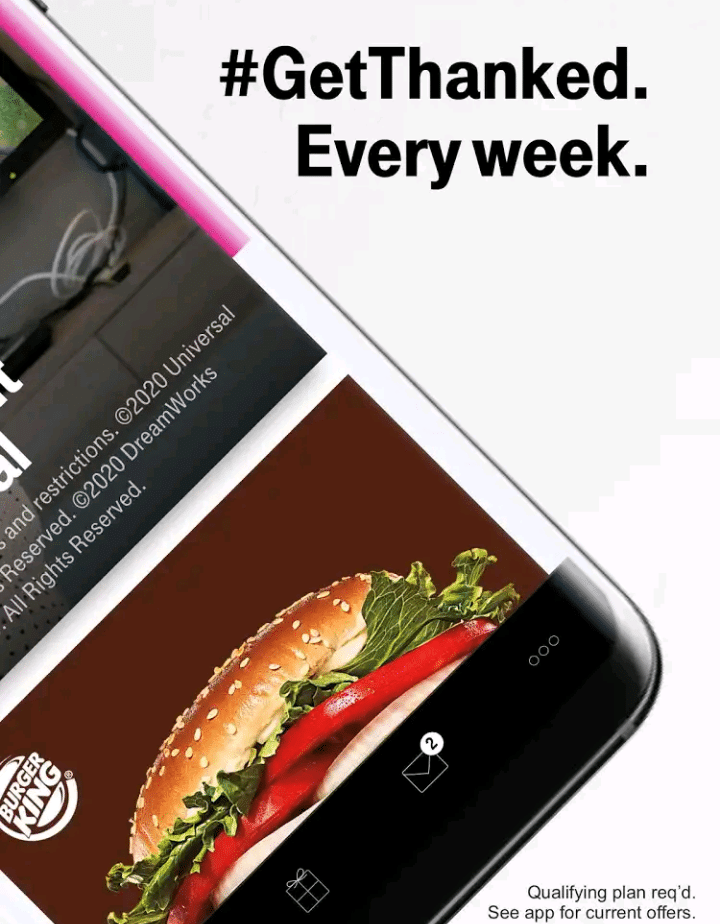 T-Mobile Tuesdays is an app offered by T-Mobile USA to reward eligible and lucky customers with free stuff or great deals offers every Tuesdays this is a way to show appreciation to their customers by saying thank you.
"#GetThanked every week with exclusive discounts from brands you love—from food, fashion, and entertainment to everyday essentials—just for being a customer."
Some of the prizes that can be won include amazon e-gift cards, gift codes to Walmart or target, coffee subscriptions, burger king code, dunkin, and many more.
You can click here to see previous great prizes won by customers.
In every week there is always Tuesday, and offers to grab. Hook up with your smartphone to stand a chance, But then you must be eligible!
How Can I be Eligible?
To be eligible for the free stuff and great deals on the T-Mobile Tuesdays App you must be on a qualifying Sprint or T-Mobile rate plan. That's, most consumer and business monthly plans that include voice and data. Also customers must be at least 18 years of age or 16 years for minors with prenatal consent. No hack way!
Also Read: Steps to move WhatsApp Chat to Telegram
Steps to Getting Free Stuff on T-Mobile Tuesdays App
First Step
Download the T-Mobile Tuesdays app from the Apple App Store for iOS users or Google Play for Android user
Second Step
Sign Up with your T-Mobile or Sprint phone number on the App. Verify Your mobile number using the OTP you received.
Step three
Check out the app every Tuesday to claim your deals by going to"My Stuff" and click on the available to see the list of offers.
Step four
After selecting the offer of your choice, click save then head back to redeem it.
That's how it works.
Recent Prizes Won
March 2, 2021, Free 1-night disc rental of choice from @Redbox. Cold Brew with Sweet Cold Foam and stay fueled with a $2 promo card to @DunkinDonuts
Were you part of those that receive the prize? Let's us know what you are expecting next Tuesday!
SURPRISE! MLB TV offer is also available on the App this year. Starting 30th March 2021. Source. Don't miss it!
T-Mobile Tuesday This Week
9/03/21 – subsidized fuel rewards and Chicken sandwich rewards
Drive off with a $0.10 per gallon savings (up to 20 gallons) from @Shell_OnTheRoad & @FuelRewards, exclusively in the #TMobileTuesdays app.
Go to the #TMobileTuesdays app for a free Classic or Spicy chicken sandwich with any $5 purchase from @PopeyesChicken.
Check out for next week promo!