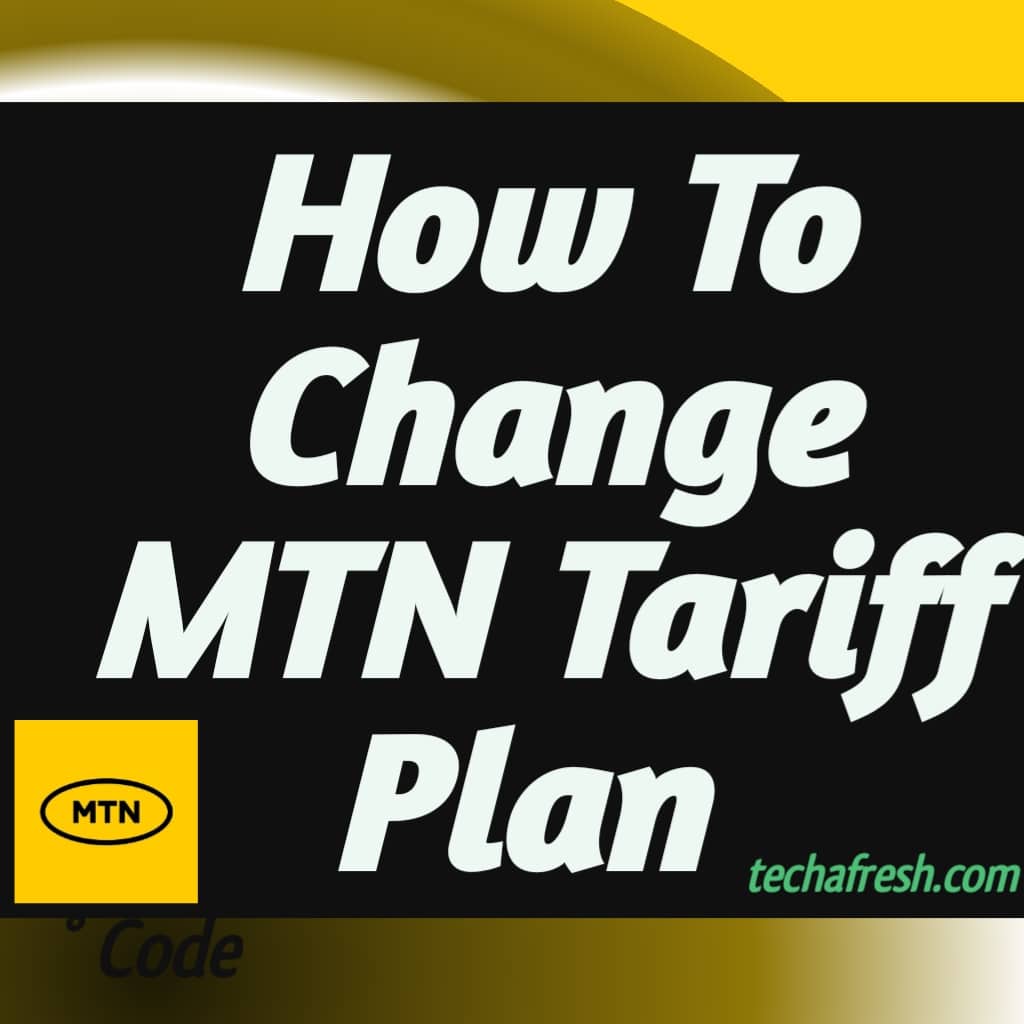 This article is about switching traffic plans on the MTN network. The guide will help you learn how to change MTN tariff plan in 5 different ways.
Why Changing Tariff Plan on MTN?
When you discover that your current package doesn't offer the benefit you prefer, changing it to another one is essential.
Changing of tariff plan from the current one to another is important as it can help you take advantage of the benefits attached to the plan you are migrating into.
MTN has many Tariff Plans with cool features designed to meet different needs that match and target specific customers.
Some customers prefer a package that favors a low call rate offer than a cheap data bonus, while others like the latter.
Each Tariff plan on MTN has its unique benefits that are worth changing into.
Things To Consider Before Changing Your Tariff Plan.
Before changing your tariff plan, consider your specific requirements. Do you use more data than minutes? Do you need international calling rates? Understanding your usage patterns will help you choose the right plan.
Know about the plan you want to change into before migrating: If your interest is more in data than voice calls, make sure you choose a Tariff plan that offers more of a data bonus or offer. For example, MTN pulse tariff plan is a good option for customers in this category. For those who have a higher preference for voice than data, BetaTalk or TruTalk Tariff Plan is an option.
Know that tariff plan migration might not be free sometimes. This usually occurs when switching tariff plans twice or more within 30 days.
Access to some value-added services: Some tariff plans do not support some essential services. For example on MTN Beta Talk, you can not use the Data Share service.
After you have gathered and made your choice of Tariff to migrate into, then you change it.
How to Change MTN Tariff Plan
Changing MTN tariff plan can be done through these channels: Code, SMS, MTN App, MTN web, and Chatbot.
However, using the code method is the easiest, fastest, and simplest of changing tariff plans.
USSD Code: To change MTN tariff plan, dial *123*2# and select the tariff plan of your choice to migrate into it.
SMS method: Alternatively you can change your tariff plan via SMS. To do this, send the plan name or code to 312 as a text message. For example, if you wish to change your current tariff plan to TruTalk, send 'TT' to 312.
Via myMTN App: To use myMTN app to change your tariff plan on MTN, login to the app, click on your current tariff plan at the top, navigate and click on the change tariff plan, then select your preferred tariff plan choice.
MTN web method: To change MTN Tariff plan via the web, visit https://mymtn.com.ng and log in using your phone number. Navigate and select 'my plan', then 'other plans', and choose your preferred tariff plan.
Via MTN Bot (Zigi): You can start a new conversation with MTN Zigi via the following channels and ask it for a tariff plan change and follow its reply prompt appropriately for successful migration.
Chat with Zigi on these channels:

Conclusion
This guide is complete about changing MTN tariff plan. Your can check some of our related contents for more information.