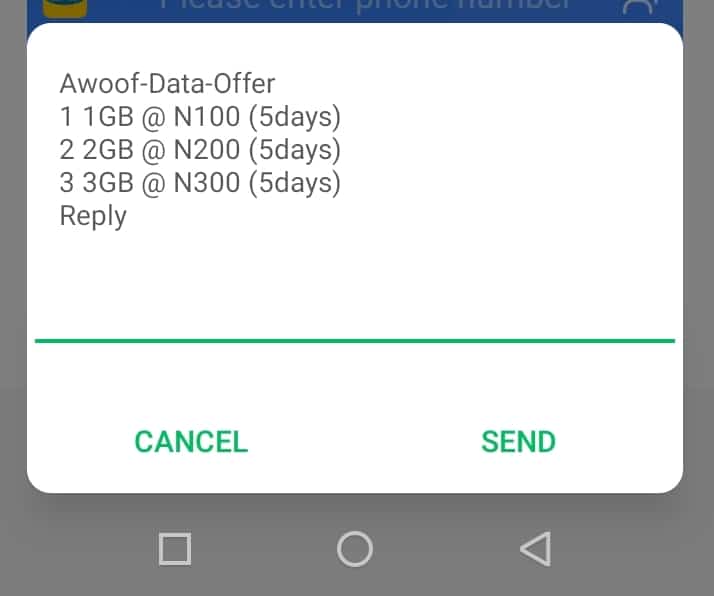 Yes, with the AWOOF offer, it is possible to get 1GB for N100 or 2GB for N200 data on your Airtel SIM. There is no doubt about that and I'm going to show you how to get it.
This article is about the Airtel AWOOF data plan, it has details about the offer such as subscription code, price, eligibility, validity, and how to activate it.
What is AWOOF data?
Laterally AWOOF or Awuf means very cheap or much affordable. Sometimes It might be referred to as a bonus or free.
This implies that Airtel awoof data is a special data plan that is very affordable and cheap to the extent that it is almost free.
Just like Awuf offers on other networks, the Airtel Awoof data is also specially designed. This means that not every customer will be able to activate the plan.
The awoof data on Airtel networks just like the normal data, you can use it to access and browse any site including social media platforms like WhatsApp, Facebook, X, TikTok, Instagram, and others.
Once you have an awoof data, you can access the internet from your smartphone, Tablet or PC, and Laptop devices.
Who is eligible for the Airtel AWOOF offer?
Airtel decides who is eligible for the awoof data. If you are eligible for it, you are likely to receive an SMS from Airtel promoting the offer and asking you to activate and enjoy it.
Airtel AWOOF Data Code
The Awoof or Airtel awuf data code is *312*562#. You can dial it and subscribe to any of the data bundles.
Airtel Awoof data plans
The latest Airtel awuf data include the following:
1GB for 100 Naira
2GB for 200 Naira
3GB for 300 Naira
Also Read: MTN Tuesday Offer: Get 5GB for 500 Code, 1GB for 100 Naira
Validity of Awoof Data
The validity of the Airtel awuf data is 5 days. This means your plan will expire on the 5th day after your activation.
How to Activate the Awoof Data Offer on Airtel
To subscribe to the Airtel AWOOF data plan, dial *312*562# and choose option number 1 to activate 1GB for 100 Naira plan, option number 2 to activate 2GB for 200 Naira, or option number 3 to activate 3GB for 300 Naira awuf data respectively.
Airtel Awuf data for 100
This plan offers 1GB of data for 100 Naira. You can use its USSD code to easily activate the plan, all you have to do is dial *312*562*1#. Make sure you have at least up to N100 airtime balance on your line before dialing the code.
Airtel Awuf data code for 200
Awoof data for 200 offers 2GB for N200. Sometimes you may need to just dial a direct code to subscribe to a particular awoof data plan.
The Airtel awuf code for 200 is *312*562*2#. Dial it and get 2GB data for N200 when eligible.
If upon dialing the code you receive a notification that you have insufficient balance…, it means you are eligible for it. Just recharge your line and redial the code.
Airtel Awuf data code for 300
With N300 airtime on your Airtel line, you can activate 3GB data. To do that, dial *312*562*3# and you will be credited with 3GB to browse all your favorite sites, downloads, and binge on social media platforms. This offer is called an Awoof.
How to check Awoof data balance
Just like a regular data plan, you can dial *323# to check your Airtel Awuf data balance. An SMS will be sent to you containing the details of your data availability.
Conclusion
AWOOF data can comes in various codes of activation, and not all subscribers are eligible. Give the codes listed here a try since they are latest.
Similar Reads