Do you have a 9mobile/Etisalat line that you have not used or recharged within the last 30 days? Then this offer is for you. The 9mobile win-back offer entitles you to free airtime and data worth up to N4000 and 1.8GB, depending on how much you recharge.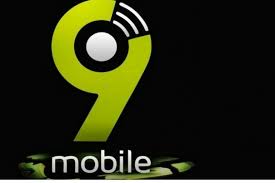 About The Offer
The 9mobile win back offer is a special offer for customers who have not recharged or used their 9mobile lines within a 30-180 days period. The plan is more or less like a welcome-back plan, where 9mobile Nigeria wants its old-time customers to return to using their SIM and enjoy some amusing offers and benefits, which include 1.8GB of free data and up to 4000 Naira airtime bonuses. Being eligible for this offer can also make you eligible for the 9mobile special offer of 1GB for an N200.
How to activate the 9mobile win-back offer?
Go ahead and look for the 9mobile SIM you haven't used in the last 30 days, and just recharge the line with a minimum of N200 airtime. 9mobile will automatically deduct and convert the 200 Naira into N4000 worth of value for both data and voice, valid for 30 days. You can use the recharge bonus to call your family and friends on 9moblie and those on other networks.
With the 9mobile win-back offer, customers will enjoy an amazing data bundle plan for everything online, beginning with browsing the internet, downloading, and even surfing the internet. Part of the bonus will be used for voice calls, while the other part will be used for data.
This offer is very similar to the Airtel WinBack offer and MTN Welcome Back Offer which can get you 1GB for N200. Other networks have their own method of welcoming back inactive customers in order to allow them to return and begin using the line.