MTN has many subscription packages, one of it is the MTN data plan 200 for 1GB. This plan is cheap and hence it is liked by many customers including myself, however, sometimes it's not easy to get it since it's not part of the company's standard bundles that can directly be accessed on the *312# MTN data plans . But the plan is available through other MTN platforms and offers.
If you are looking for information about this plan, this article has the details. We have explained how to get the MTN 1GB for 200 Naira plan, its standard and cheat code, its eligibility requirements, and duration such as 7 days or 30 days. You will learn how to subscribe to this plan anytime.
Details About MTN data plan 200 for 1GB
This data plan gives 1GB of data for N200 valid for a minimum duration of 7 days. The plan is offered through the MTN4ME and Welcome Back Offer. it can also be gotten indirectly on the Nightlife offer or MTN pulse platform.
Eligibility
Depending on the platform you choose to buy the N200 for 1GB plan. If you are to buy the MTN 1GB for 200 Naira via the welcome back offer, your SIM needs to be at least 60 days old and inactive for at least 15 days. Check eligibility by dialing *559*65#. while buying the plan via MTN4ME [topdeal4me or data4me], it has no defined requirements since it is chosen by MTN Algorithm, but you are likely to be eligible if the history of your data usage in the last 30 days is between 1GB – 4GB.
Code and How to Subscribe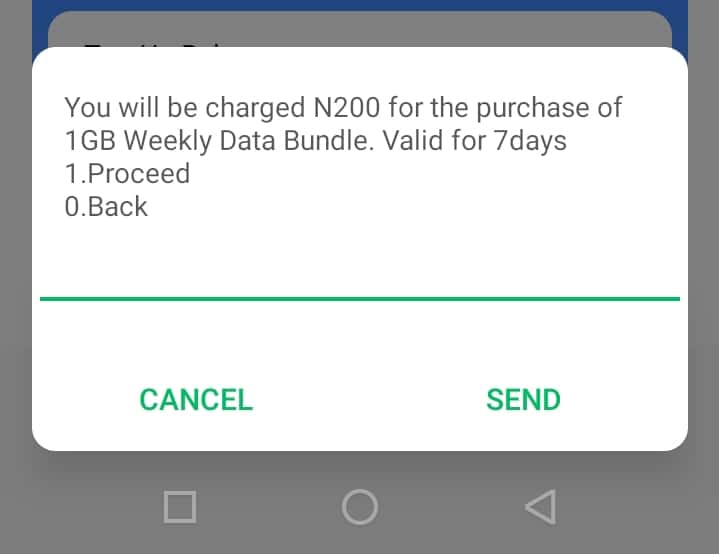 The MTN 200 for 1GB code for 7 days is *312*65*2# or *121*1# and *121*2#. *312*65*2# is the new code for mtn 200 for 1GB data. Dial it and follow the on-screen prompt to subscribe using the new code.
To activate the plan using the other code, make sure you have at least N200 airtime balance then dial *121# and choose data4me or topdeal4me. from the on screen prompt, accept the purchase condition and proceed. N200 will be deducted from your airtime balance and you will be credited with 1GB data for 7 days. Note that since this is an offer it may not be available to all customers.
To activate the plan through the latest welcome back offer,l code, dial *312*65*2#. You will be asked to confirm the purchase of a 1GB plan for 200 Naira for 7 days. Proceed by choosing the appropriate number and you will be credited for the amount of data purchased.
Note that this offer too is available to only a few customers, especially those that have not carried out any chargeable activities [ phone call, SMS, data, etc] on their line for a while like 30 – 90 days.

you can also activate the MTN 1GB for N200 through the Nightlife bundle. This works as a cheat because it involves a workaround to obtain the 1GB of data at 200 Naira. Although it will be used only from midnight to 6 am To get this plan, dial *406# and select Nightlife bundle From the onscreen prompt, choose 500MB for an N50, and activate it. Follow the same process ensuring that you activate the plan 4 times to get up to 1GB for 200 Naira.
Data Balance Check
To check your MTN 1GB for 200 Naira data plan balance, dial *323# or *310. An SMS containing the detail of your available data balance will be sent you immidiately
MTN pulse data plan 200 for 1GB
MTN pulse is one of the traffic with lot of benefit especially for data users. The plan has its own categories of data bundle such as the nightlife bundles, Instagram, TikTok and YouTube bundle.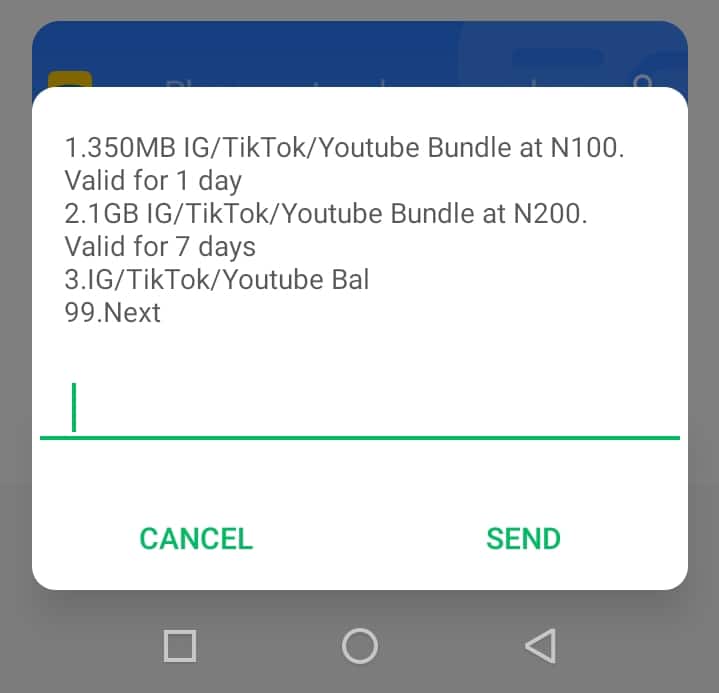 In addition to the 1GB for N200 codes shared above, you can still get this offer on the pulse tariff, to get this, dial *406*1# to migrate to MTN pulse and dial *406*4# buy MTN pulse 1GB for 200 Naira plan for 7 days. Plan is usable only for Instagram, TikTok, and YouTube. For 200 for 1GB plan that can be used across all apps and web, dial *312*65*2# or *121*121#.
FAQs
What is the code for MTN 1GB for N200 data plan?
The easiest code to activate MTN data plan 200 for 1GB is *312*65*2# or *121*1# and *121*2#.
Why am I not eligible for MTN 200 for 1GB data plan?
This is because you did not meet the elibility requirement of having data usage history of 1GB – 4GB or your SIM has not been inactive of any chargable activity[ Calls, SMS, Subscription Services] in the last 30 days.
why is *131*65# not working for me
This code will not work for you if your MTN SIM is new [ less than 60 days on the MTN network] and has not been use for any chargible activity in the last 15 days or more.
another why the code will not work is because it has been updated to *312*65#
Related Post