Utility services are one of the most important things we use daily in our households, offices, or any desired place. And It is of paramount importance to pay the bills for those services in order to continue using them.
Most of the time we have to go to the service providers' offices ( Electricity, TV,  Internet) to pay the bills. This is a somewhat stressful, inconvenient, and local form of bill payment.
There are various ways to pay bills online, such as using the ATM or USSD codes. Bank USSD code is considered to be the easiest since it works on all mobile phones and no internet connection is required.
I recommend this method as the best way to pay bills online because it is more interactive, with no time-out or double payment problem. It is advantageous; No transaction charges, percentage Cashback on some payments
How to Pay Bills Online Using JumiaPay on Your Smartphone
First Download JumiaPay[Jumia One] App from Google Play. Click Here to download
Sign up using your email
Turn On your Data Connection Launch the App Click on the " You " button and Configure your payment method
Click Home then select any bill you want to pay.
To Pay Electricity (PHCN/NEPA) Bills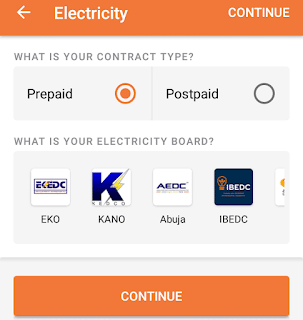 On the JumiaPay App, click home >>Electricity >> select your plan (prepaid or postpaid) >> select your electricity board >> Enter Your Meter number >> Enter the amount you want to pay and click click proceed to pay.
Confirm the details are correct then click continue to pay
How to pay TV ( Gotv, DStv, Startimes, Montage) Bills
If you want to pay your TV bills online follow the same process above just select TV then your operator and proceed to payment

Note
The process is the same if you want to pay your bills online from Nigeria, Ghana, Kenya, Egypt, or Morocco
Download Jumia Pay App Here And begin to pay your bills with ease.
Share
Sharing is Caring!