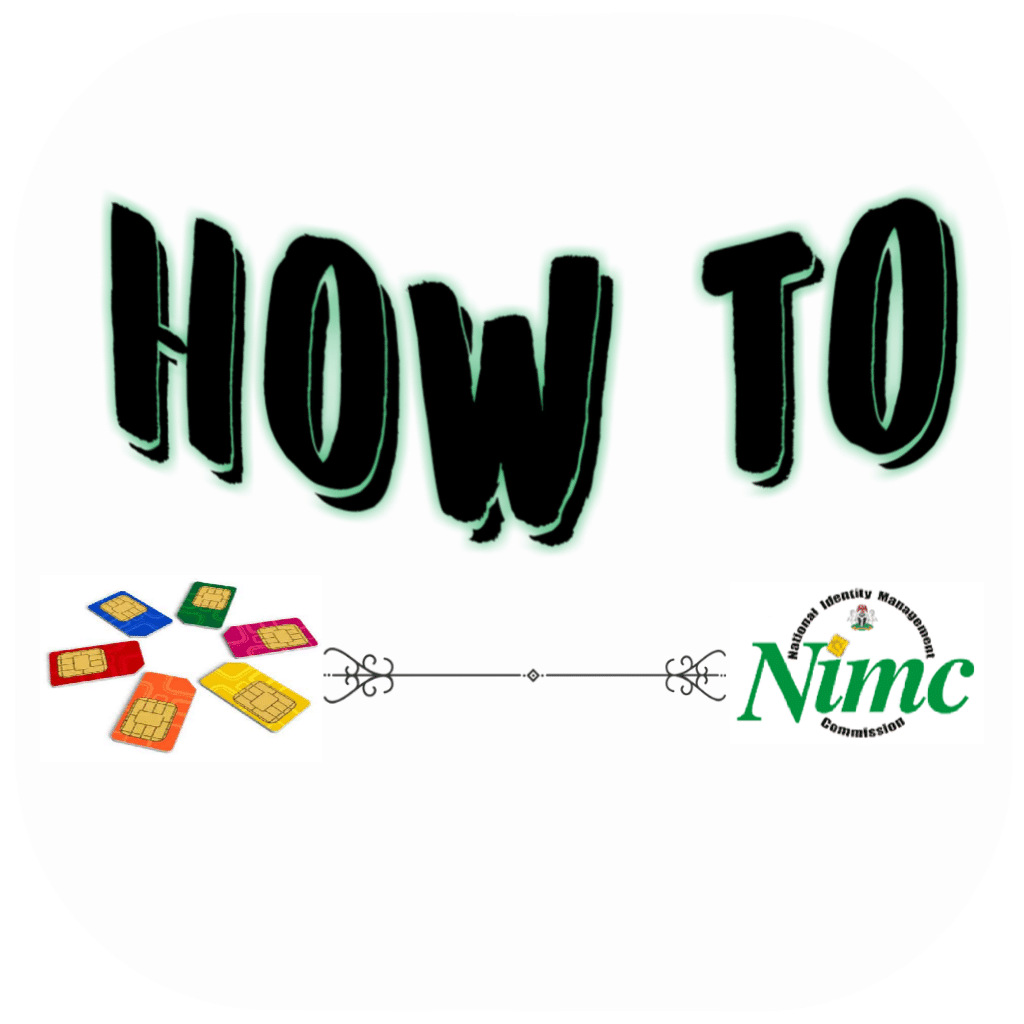 Updates
Information About Virtual National Identification Number (VNIN) Added
More methods to Link NIN
Upto N20,000 Airtime Bonus for Linking National Identification Number (NIN)
It isn't funny, but your cherished SIM card can get blocked if not synchronized with your Nationality Identification Number (NIN). This is in compliance with new rules implemented by the NCC for SIM card Registration. This article explains how to link non-to sim cards in easy steps.
Read this article to know the ways to link your NIN to: MTN, Glo, Airtel, or 9mobile network respectively. submit your NIN for verification and updates to the SIM registration database.
Kindly note that linking your NIN is FREE, but these carriers also added a bonus of N20,000 airtime to the process, how to get that is also explained.
Requirements
As a preliminary step, you must have a NIN in other to link it to your mobile number, If you don't have a NIN it means that you have not enrolled with the National Information Management Commission (NIMC) in Nigeria or your enrollment is not yet successful.
However, if you have enrolled, and have no NIMC slip/card or the slip is not in your possession, you can dial *346# from your mobile number to retrieve your NIN. A service fee may be attached.
Those who don't have NIN can visit any enrollment center near them to register their details as advised by mobile Network Operators (MNO). you can check the nearest enrollment center close to you by visiting https://nimc.gov.ng/nimc-enrolment-centres/ and clicking your desired state from the list.
NEW update about NIN Linking
Linking of NIN to any line in Nigeria now requires a Virtual NIN (VNIN), an encrypted version of the NIN that can protect it from being cloned or duplicated. it is formatted as a 16-character alphanumeric in form of a token and it expires within 72 hours after it is generated.
According to NIMC, the VNIN is henceforth required. dial *346*3# to get a VNIN.
How to link NIN to MTN Line
They are 4 methods we mentioned here that you can use to link NIN to MTN phone number, you can link it as follows:
Link NIN to MTN using USSD Short Code
The MTN NIN code is *996# for NIN-SIM Integration. Not the usual *785# code because NIN code is now harmonized across all mobile network operators in Nigeria. Linking can be done at any time and it's free of charge.
To use USSD NIN code in linking your MTN line,
General a VNIN by dialing *346*3*Your 11-Digit-NIN*109071#. where 109071 is the unique MTN Enterprise ID.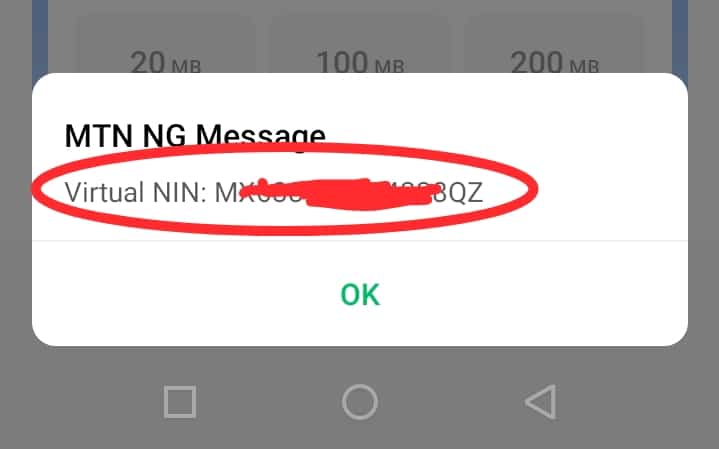 Dial *996# from the phone number you want to link NIN to and send.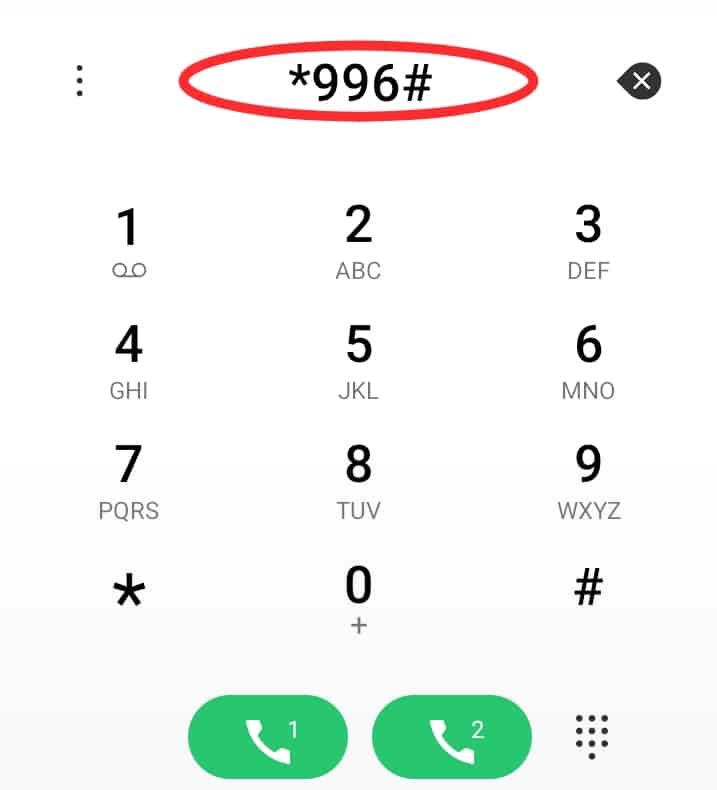 Select the "Submit Virtual NIN (VNIN)" option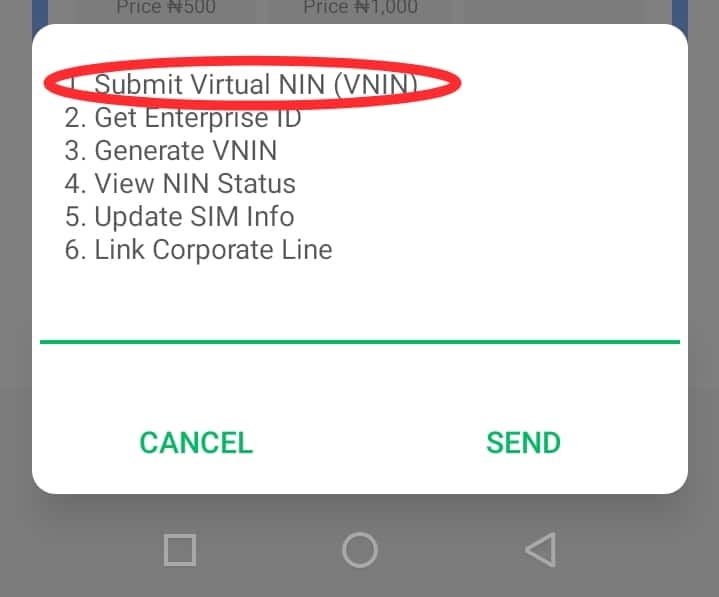 Enter your 16-character alphanumeric virtual NIN then send.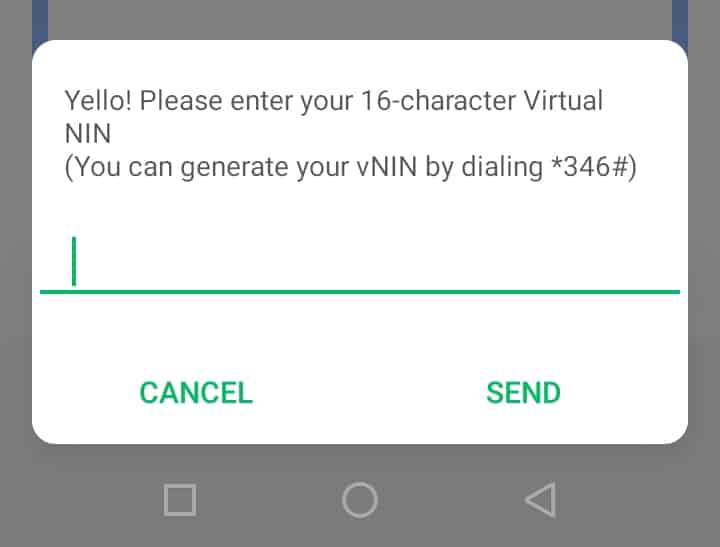 A successful notification or SMS will be sent to your mobile number confirming the submission, and after MTN and NIMC verify your line, an SMS will also be sent to you for confirmation.
Note: If you do not have a Virtual NIN, to get it on MTN, you can generate one by dialling *346*3*Your 11-Digit-NIN*109071#. 109071 is the unique MTN Enterprise ID.
Link NIN to MTN Line using MTN-NIN Portal
The website to link the MTN number with NIN is https://nin.mtn.ng/nin. To integrate your line, simply visit the MTN NIN capture page at https://nin.mtn.ng/nin and fill in your details which include; Phone Number, Email, and Virtual National Identification Number (VNIN).

Link NIN to MTN Using My MTN NG App
Log in to your myMTN App, A banner will pop up asking you to submit your NIN details. follow the instructions and provide all the necessary information to link your NIN
Link NIN to MTN Using the NIMC Mobile ID App
Open the app and log in with your security PIN. Download here if you don't have
Tap on the 'Linked Numbers' tab on the dashboard on the app.
Tap on 'plus sign' and input the mobile phone number you wish to link.
Next input the OTP sent to that mobile phone number.
Your MTN number is linked successfully
Bonus for linking NIN to MTN SIM
Submit your NIN using any of the methods listed above, and MTN will reward you with N10000 of airtime to call family and friends. This is applicable when submitting NIN for the first time or after being blocked for not linking it initially.
How to link NIN to Airtel Line
For Airtel, you can use either of the two methods below to link your NIN:
USSD Short Code
Website Page
Link NIN to Airtel using Code
The Airtel NIN Code for registration and linking integration is *996#. Not the former *121*1#.
In order to link your Airtel SIM with NIN, following these steps below:
Dial *346*3*NIN*121097# and send to generate a VNIN. Where 121097 is the unique Airtel Enterprise ID.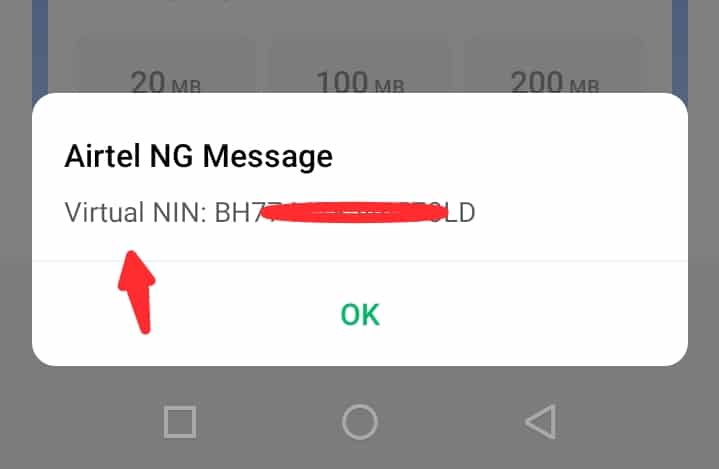 After getting a VNIN, dial *997# from the phone number you want to link and send.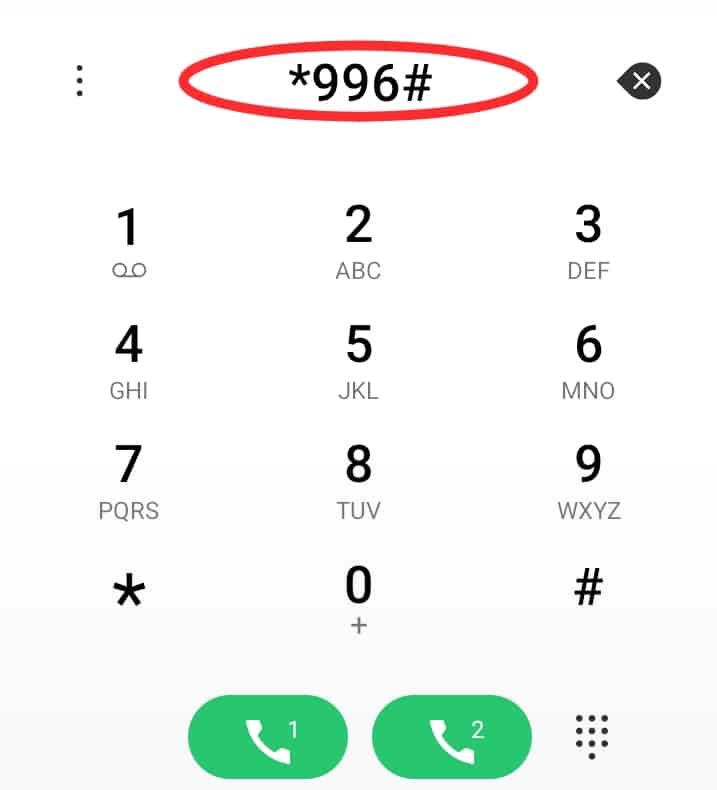 Enter the generated VNIN and send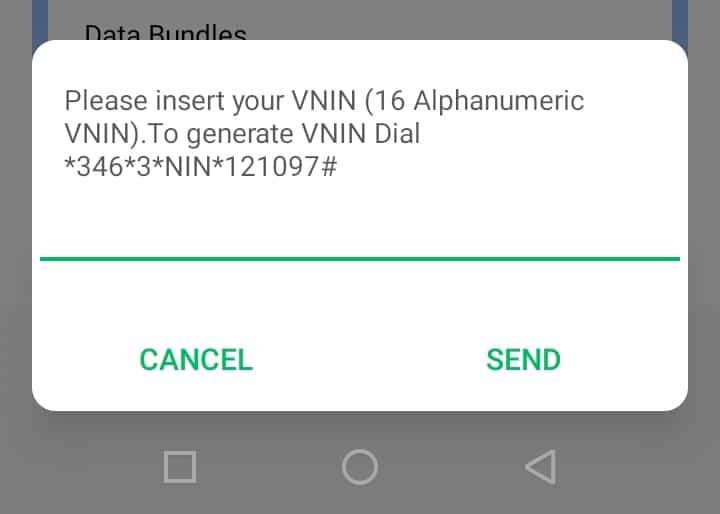 Success. Your will receive an SMS for successful linking your NIN to Airtel.
Link NIN to Airtel Number via website
To link NIN to Airtel online via website, simply go to https://www.airtel.com.ng/nin for NIN submission.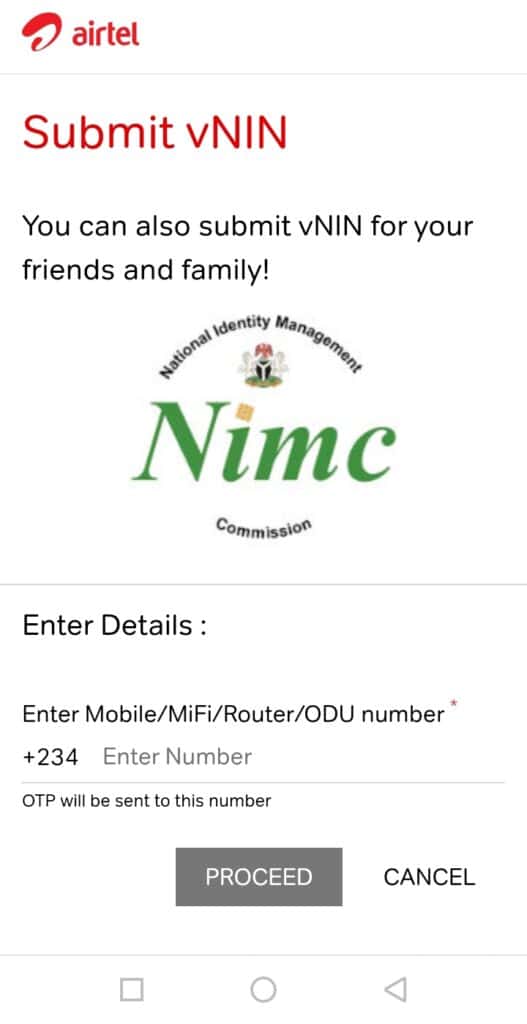 You will be required to provide the phone number you want to link, an email address and VNIN. a one-time password (OTP) uniquely provided after submission before registering your NIN
you can retrieve your Airtel vNIN by *346# and send. Choose option 3 (Virtual NIN). The service will cost N20 and the Airtel Enterprise ID is 121097.
How to link NIN to 9mobile Number

For 9mobile, simply follow any of the methods below;
Ussd code
Website
The 9mobile NIN code is 996#. Not the former *200*8#
To link 9mobile to NIN, Dial this code; *996# from the phone number you want to link and input your VNIN to link.
You will required to generate a VNIN. Dial *346# to generate a VNIN. 9mobile enterprise ID is 970611.
You would be required to enter your mobile number and a one-time password (OTP) sent to you then your NIN and other details.
How to Link NIN to Glo Number
Globacom also provides a means for their customers how to link NIN to Glo to avoid getting blocked. In this case, the provided means is an SMS method unlike the ussd code, link, or form submission.
To link up your Glo line with NIN simply send an SMS in the format below to 109 from your mobile phone
"Update NIN, NIN, First Name, Last Name"
Example; Update NIN 12345123451 Abubakar Sadiq
In case you need to use a VNIN to link your line, the Glo enterprise ID is 547789. This Glo enterprise code for NIN can be used to generate a Virtual NIN which is now a mandatory step for SIM – NIN linking.
Is this helpful? kindly hit the share button 👇
Note: All the information provided here is legit, confirmed, and genuine as disclosed by the respective Mobile Network Operator. You can use it safely.
Frequently Asked Questions About NIN Linking to SIM
What is the code for link NIN to MTN, Airtel, 9mobile, and Glo.
The code for linking NIN to MTN is *996#. For Airtel is still the same, *996#. For 9mobile and Glo is also *996#.
Can I link my Line to NIN without Virtual NIN?
No. You can only link your line to NIN using VNIN
Can I link Link my NIN to more than one SIM card?
Yes, if you are using more than one SIM card, you can link your NIN to all of them. this was made clear to the general public by the NIMC through their media page
Will my SIM or mobile number get blocked if I did not link it with NIN?
According to the directives given to mobile network service providers by NCC, your Line will be blocked if not paired with NIN. Nonetheless
Related Post