MTN Nightlife bundles commonly known as the MTN Night plan 11 PM to 6 AM as they can be used between that time only. The bundle has been reviewed and is better than before, as subscribers can now activate up to 2GB in one night. For this reason, the code for the nightlife bundle is on the serious lookout.
If you are one of those looking for the MTN 11 pm – 6 am night plan code, you are in the right place for it.
now pay attention, you will all about the MTN midnight plan activation codes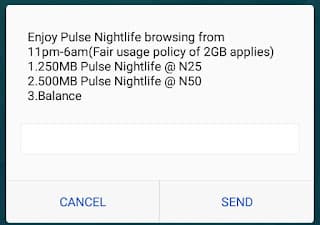 About MTN Night Plan – 11 pm to 6 am
Before then, it will entice you to know that MTN being the first network provider in Nigeria to launch Nightlife bundles has also reviewed the time and the usage policy of how customers can enjoy the night browsing offers.
Unlike before whereby only MTN pulse customers can activate the night data plan of a max of 500MB between 12 am to 5 am, Now the policy has made the plan accessible to all MTN customers on the Pulse, beta talk, yafun yafun and other tariffs to activate up to 2GB per night per SIM starting as early as 11 pm to 6 am every day. but the volume of the data per session of the plan is as it is before. that is, 250MB for N25 or 500MB for N50 up to a fair usage policy of 2GB which amounts to N200 upon accumulation.
If you are a heavy data user or have a lot to download, MTN nightlife is a package for you.
Is that not amazing to hear? yes, now take a close look;
I will show you how to activate the MTN 11 pm to 6 am night plan using the USSD code. all you have to do is to follow the steps below.
Also Read: MTN Welcome back offer (1GB for N200)
MTN night plan 11 pm to 6 am code
The direct code for the MTN night plan 11 am to 6 am is *406*3#. dial it to get any of the nightlife bundles 250MB – 500MB up to 2GB of data every night.
How to Activate to MTN Night Plan 11pm to 6am
To activate the MTN night plan from 11 pm to 6 am, simply dial the code *406# from your MTN phone number and
Select 3 ( Nightlife bundles)
Reply with 1 to subscribe to 250MB Pulse Nightlife @ N25, or
Reply with 2 to subscribe to 500MB Nightlife @ N50.
If you are on the MTN pulse tariff you can subscribe directly via the USSD short code *406*3# to activate the MTN night plan 11pm to 6am for 25 Naira and 50 Naira only. This is simply the PIN you need whenever you want to buy a nightlife MTN data times
Alternatively, you can activate the MTN night plan data time via SMS by sending NT1 or NT2 as a text message to 131 to activate 250MB for N25 or 500MB for N50 respectively.
How to Activate 2GB MTN night plan ( 11pm to 6am )
This is simple, active the above night bundle repeatedly using the code *406*3#
25 naira for 250MB activated 8 times to get 2GB
50 naira for 500MB activated 4 times to get 2GB
You can always check your MTN nightlife data balance by dialing *406*3# and select 3.
It is important to know that the time for MTN nightlife data does not range between 9PM – 12AM anymore, what works is usage between 11PM to 6PM. If you did not exhaust your data before 6AM, it will get expire and cannot be rolled over. Likewise, if you have used up to 2GB in one night on a single SIM, you can only activate another night plan the next day by 11PM.
Have you subscribed to the MTN night plan 11pm to 6am? or do you still have unaddressed questions? then take a look at the FAQs below
FAQs on MTN Night Plan 11 pm to 6 am
What is the code for MTN 11pm – 6am night plan?
The PIN code is 11 pm to 6 am MTN night plan is *406*3#.
How can I get 2GB on MTN night plan?
To get 2Gigabyte MTN nightlife data, dial *406# and active 20 Naira plan 8X or active 50 naira plan 4 times.
Can I use the MTN night plan during the day?
No, You cannot use the MTN nightlife bundle in the daytime.
What about the MTN night plan from 9pm to 6am?
The MTN night plan currently works between 11 pm to 6 am instead. although the 9 pm to 6 am plans were once added during festive seasons.
Does the MTN night plan affect my normal data?
No. MTN night plan does not affect your normal data. when your night plan is active, it gets depleted first before your normal data.
How can I get 1GB on the MTN night plan?
send NT2 as a text message to 131 twice or send NT1 as a text message to 131 four times to get 1GB of data.
Have more to ask about the 11 pm – 6 am MTN nightlife bundle? let us know in the comment box