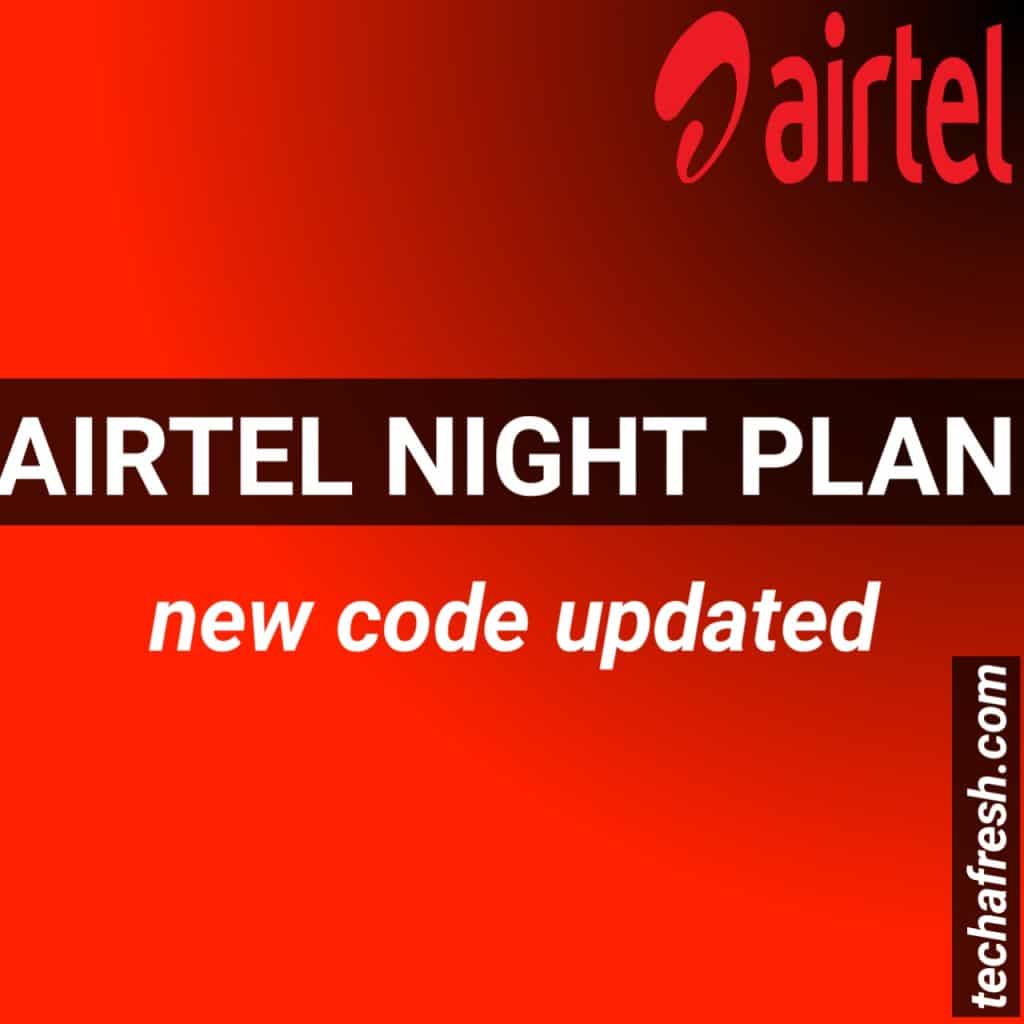 Are you having trouble using *312# to activate Airtel night plan? Yes, you are not alone. I experienced the same issue until I discovered that there is a new code for subscribing to the night plan on Airtel Nigeria.
In this article, you will find the full information and guide about the Airtel new night plan code, how to use it to buy night data plans, and whether its a replacement for *312# or not
About Airtel new night plan code
Airtel has codes tailored to the subscription to their data bundles. For the Airtel night plan, the new code for subscribing is now *412#. This new code is a replacement for the well know *312#. Meaning that the Airtel night plan can be accessed on SmartTrybe tariff not SmartConnect anymore.
Why the replacement?
Airtel silently replace its night plan code after a recent directive by the Nigerian Communications Commission [NCC] that all mobile network operators [MNOs] should begin the implementation of harmonized short codes [HSC] aiming to have uniform service codes across networks when providing certain services such as call centres, balance checking, and data plans services.
On this note, *312# is now an approved NCC code for data plans purchased across all MNOs in the country.
On the part of Airtel whereby *312# was the code to buy night browsing time on the SMART trybe tariff, has been migrated to data plan code as directed and hence allocate a new code for buying night plan.
This is an analogy TechAfresh believes resulted in the emergence of Airtel's new night plan code *412#.
What is the use of the Airtel new night plan code?
You can use the new night plan code of Airtel to activate night plan and manage your midnight data. It call be used migrate to the Smart trybe 2.0 tariff and access all its benefits.
The data plan you can use the Airtel new night plan code to buy includes:
250MB for 25 Naira night browsing.
1GB for N500
How to Activate Airtel night plan
Using new code:
Dial the Airtel new night plan code *412# and send. From the pop-up options that will appear, reply with "3" to activate 250MB for N25 night browsing ( valid from 12am – 5am). Confirm your selection to successfully subscribe to the Airtel night plan.
If you subscribe twice, you will get 500MB for 50 Naira night plan
Note that you must be on the Airtel smartTRYBE tariff to enjoy the night browsing benefit.
Dial *412# and send. Select option "1" to migrate to SmartTRYBE 2.0 and follow the process explained above to buy the night plan data.
Airtel night plan 100 for 1GB
This plan lets you get 1GB of data from browsing between 12am to 5am for 100 Naira only.
To activate the 100 for 1GB night plan on Airtel, follow the following steps:
Dial *412# and send.
Select option 3 for night browsing (N25 for 250MB).
Confirm your selection
Repeat step "1 & 3" 4 times
You have successfully gotten 1GB for 100 Naira.
Conclusion
The Airtel new night plan code can be regarded as the latest code to buy night browsing data. If you have any questions, kindly drop it in the comment box below.
Share this information with your friends!
Related