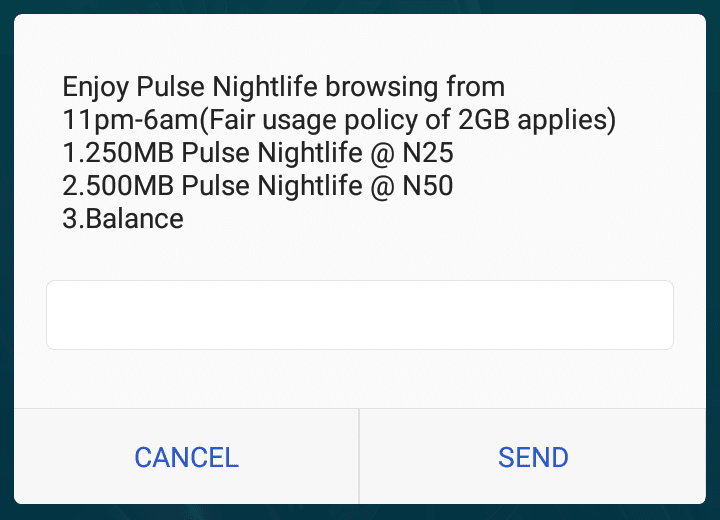 MTN Nightlife bundles commonly know as the Night browsing plan has been reviewed and better than before as subscribers can now activate up to 2GB in one night between 11 pm to 6 am. Read through for the code and steps.
techafresh.com
MTN being the first network provider in Nigeria to launch Nightlife bundles has also reviewed the time and the usage policy of how customers can enjoy the night browsing offers. Unlike before whereby only MTN pulse customers can activate the night data plan of max of 500MB between 12 am to 5 am,
Now the MTN pulse Nightlife bundles can be activated up to 2GB per night per SIM starting as early as 11 pm to 6 is, but the volume of the data plan is as it is before that is, 250MB for N25 or 500MB for N50 up to a fair usage policy of 2GB which amounts to N200 upon accumulation.
Let me show you how to activate the MTN pulse nightlife bundles Just follow the steps below.
Note that the Nightlife bundles can only be activated by MTN pulse subscribers. Dial *406# and migrate to MTN pulse to enjoy this offer.
How to Subscribe to MTN Pulse Nightlife Bundles
To activate the mtn night plan from 11 pm to 6 am simply dial the code *406# from your MTN phone number and reply with 3( Nightlife bundles) then Reply with 1 to subscribe 250MB Pulse Nightlife @ N25, or Reply with 2 to subscribe 500MB Nightlife @ N50.
Alternatively, you can send NT1 or NT2 as a text message to 131 to activate 250MB for N25 or 500MB for N50 respectively. Alternatively, you can dial the direct short code *406*3# to activate MTN night plan.
Reply with 3 to check data balance.
If you want to enjoy up to 2GB nightlife data plan, you will have to activate the 250MB plan up to 8 times or activate the 500MB bundle 4 times by following the on-screen prompt after dialling the code *406#.