In this post, I will explain to you how to get MTN 10% recharge bonus on every airtime you recharge.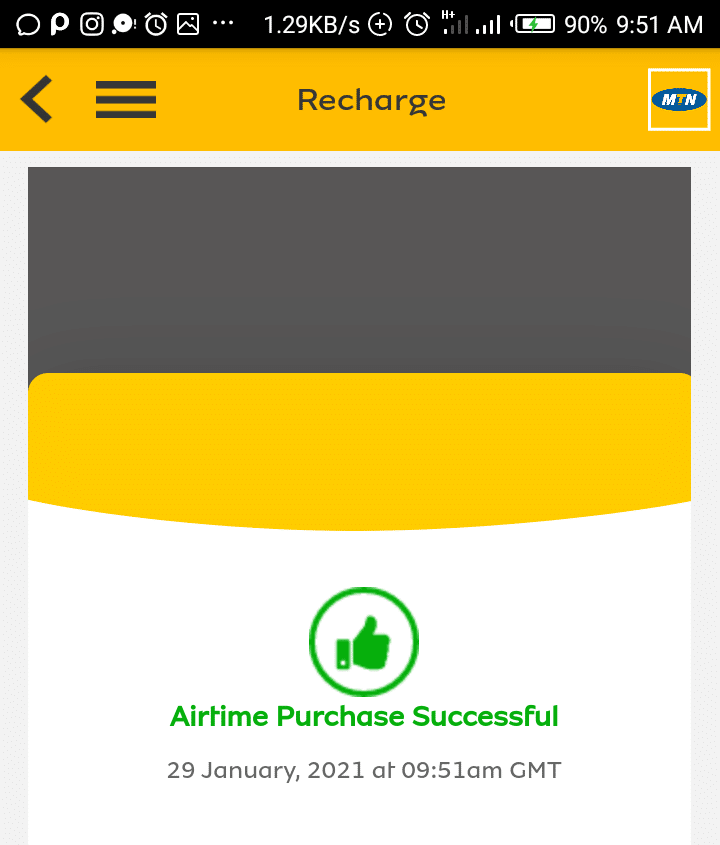 Airtime recharge bonus and cheap data plan offers are one of the ways MTN entices their customers. As a subscriber, taking advantage of these services can save your spending a lot.
The MTN 10% airtime bunus is essentially a service that let subscribers get an addition airtime when they recharge via a certain channel. The volume of the airtime depends on the volume your recharge.
Channels Available to Get MTN Airtime Bonus
There are basically four ways to get 10% airtime recharge bonus viz;
using USSD code
MyMTN NG App
Top-up card( Recharge PIN)
By chatting MTN Zigi bot
How to Get MTN 10% Airtime bonus via USSD Code
The code to get MTN 10% recharge bonus is *904#. Simply dial it from your MTN line and you would be taken to the MTN onDemand menu where you be required to recharge either by bank account or debit card in other get airtime cash back bonus.
For Bank account method, kindly reply appropriately to the on screen prompt by specifing the amount of recharge, bank account number, and a unique PIN.
While for the debit card method You will have to visit https://mtnondemand.flutterwave.com/ to first register a card profile once only. All you need is your name, phone number, Card details ( PIN, expiry date, CVV ). You will then need to buy a small token of airtime recharge from the page to complete your profile creation.
A one time password (otp ) will sent to you to complete your transaction. Hence dial *904# and select debit card to recharge any amount of airtime you want to grab your 10 percent bonus back.
How to Get MTN 10% airtime bonus via MyMtnApp.
This is very simple as well, just launch your MyMTNApp if you don't have it download from play Store or Apple Store.
On the homepage click the logo with a 10% airtime bonus. From there you will see the three airtime recharge channel ( bank account, debit card, and top up)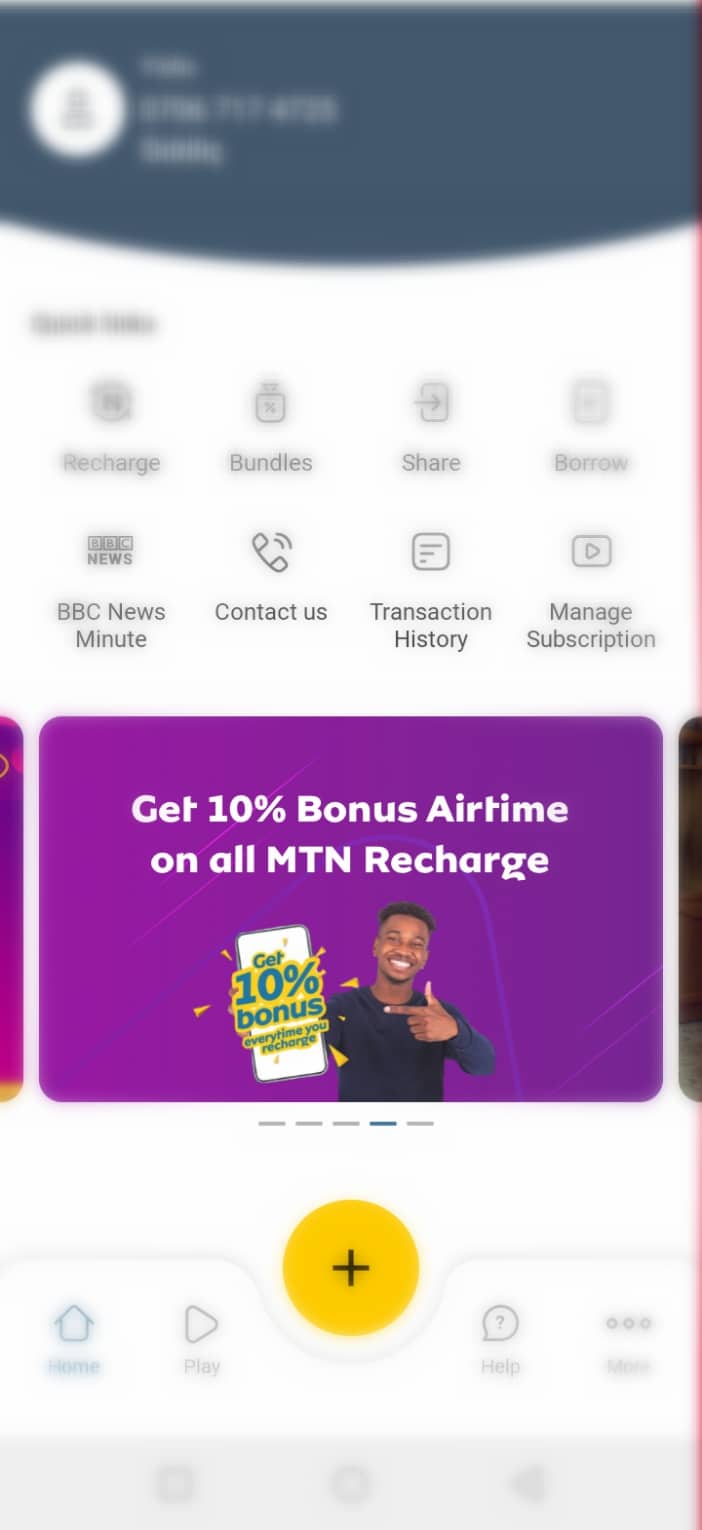 Select any option you prefer and carry out your transaction. Note that you will need to provide the same information as provided in the USSD method above. Also, the top-up airtime of 10% recharge bonus is available on the myMtnApp category.
How to Check Airtime Bonus Balance
to check your airtime bonus simply dial *556#.
Your MTN 10% recharge bonus is valid for 7days.
that is that about MTN 10% recharge bonus offer, kindly share this with your friends!