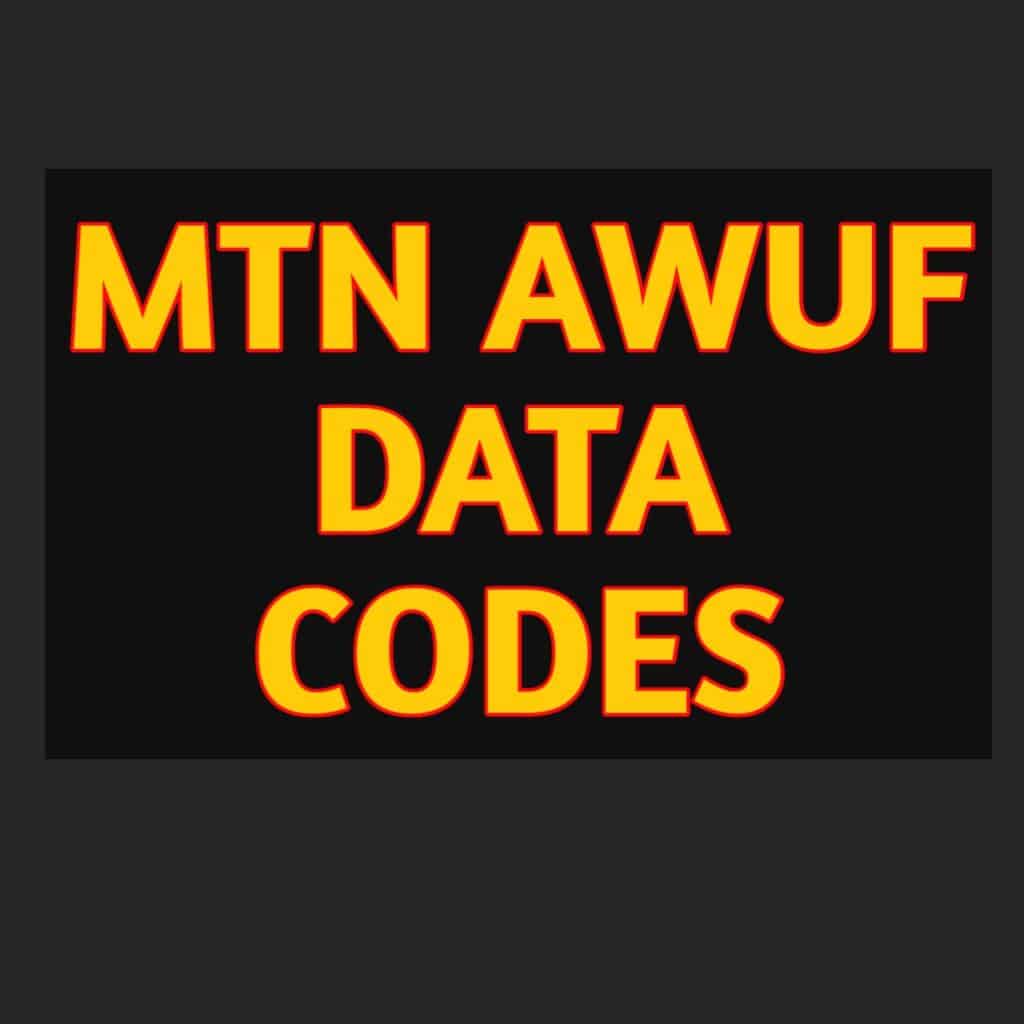 Are you looking for Awuf data plans on MTN? Be rest assured that you have found an answer.
In this article, MTN Awuf data codes that can get you 1GB for N100, 2GB for N200, or 5GB for N500 plan will be shared with a guide on how to activate the plans
What Does Awuf Data Plan Mean MTN?
According to Tech Afresh, any MTN data bundle that offers at least 1GB for 100 Naira data or in its multiple, and allows unrestricted data usage, can be regarded as Awoof data. This is because it is unusual for Telecoms to offer such cheap bundles due to the value of Internet data marketing, except in a promotional form.
Most MTN Awuf data comes as special offers and sometimes could be available to only certain eligible customers.
MTN Awuf Data Code for 1GB
Awuf MTN code that gives 1GB of data usually costs N100 or N200 for customers to activate, the code includes:
Dial *406*8#: This code gives 1GB for N100 only on Tuesdays. It is referred to as the MTN Tuesday Awoof. We have discussed more about the MTN Tuesday offer which you can read more about here.

The MTN awoof plan is valid for 1 day and can alternatively be accessed from *406# menu or on myMTN App.

Dial *312*100# to get MTN 1GB for 100 Naira Awuf data. Sometimes it may cost N200, however, the plan is not available to all customers. This plan is valid for 1 day.
Dial *406*3# and activate 500MB for N50 bundle twice to get MTN awuf data of 1GB at 100 Naira price.
Validity of MTN Awuf Data Code for 1GB
The MTN Tuesday awoof code of 1GB is valid for 24 hours, while the night plan Awuf data is valid for 7 hours at night, and the *312*100# bundle is valid for 1 day or 30 days if available as a 200 Naira plan.
MTN Awuf Data Code for 200 Naira
These are awoof data you can activate for N200 and get 2GB data or more.
The following are the Awuf codes for 200:
Dial *312*100#. This will let you subscribe to MTN awuf data of 1GB for N200 and 30 days validity. Data can be used for all internet activities.
Dial *312*1*10*1# to activate Awuf data of 2GB for 200 Naira on MTN. However, this plan is time-based, that's, an hourly bundle. You can learn more about MTN hourly data plan hear.
Dial *406*3# and select nightlife bundle then subscribe to 500MB for N50 plan 4 times to get night MTN awuf data of 2GB at 200 Naira price. Note that this plan is available to Pulse tariff customers only.
Mtn awuf data code for 500 Naira
Awuf code for 500 Naira can enable you to activate MTN data volume of up to 5GB. This is still within the ratio of N100:1GB for price and data we defined earlier.
To get Awuf data on MTN for 500 Naira, subscribe to any of the following plans:
Dial *312*1*10*2# to activate 5GB for 500 Naira MTN awuf data that is hourly based. This plan is available to all MTN customers and can be used to do all internet activities
Dial *406# and select Tuesday Offer to get MTN awuf Tuesday data of 5GB for 500 Naira. This plan is valid for 24 hours and available on Tuesdays only.
How can I check my MTN Awoof data?
You can always dial *323*4# to check your MTN awuf data balance at any time.
Conclusion
These are the genuine codes mentioned in this article that are working. You can use them to activate awuf data plans on MTN.
Similar Reads: