Telkom mobile vast number of products and services. One of which is the subscription services aimed at delivering valuable content to subscribers, however, sometimes customers using such services wish to unsubscribe from them for reasons like receiving too many notifications/SMS or consuming airtime automatically due to auto-renewal anytime they recharge their phones. If you are one of those having the same issue, be rest assured that you have gotten a solution here.
This article will help you learn how to cancel subscription on Telkom completely. The post contains up to three methods you can use to do that.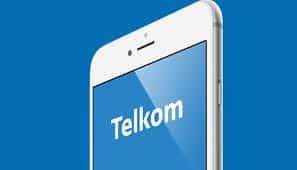 After following the guide explained you wouldn't have a problem while trying to stop any service you no longer need on your phone. But before that, you need to know exactly what service is charging you so that you can tackle it effectively.
Note: The content in this article is for Telkom subscribers in South Africa and Kenya
What are These Telkom Subscription Services?
Subscription services are content services providers by most mobile network operators including Telkom mobile. These services include: Wireless Application Service Providers (WASP), which are services provided through third-party companies such as SMS or MMS as news updates, ringtones, and horoscopes. WASP services often times deliver content that mostly resulted in unsolicited airtime changes for subscribers on Telkom Mobile.
Sometimes non third-party subscriptions such as data bundles can also result in unsolicited airtime changes due to auto-renewals on your Telkom line. For this reason, it's important to know how to check them out and cancel all.
Methods to cancel subscriptions on Telkom
There are two ways you can easily use to cancel all subscriptions on your Telkom line: viz: USSD Code, Via Telkom Mobile App.
How to cancel subscription on Telkom
Using Code:
If you are a Telkom subscriber from South Africa, to cancel subscriptions on your line, dial 180 and send. From the pop-up that appears on your screen, navigate and reply accordingly to unsubscribe from all active unwanted services on your line.
By using the 180 USSD code you will be able to unsubscribe from the services on Telkom network South Africa that are eating up your money.
If you are a Telkom subscriber from Kenya, dial *544# and send to cancel all subscriptions on your line. You will be able to manage data bundle auto-renewals and content services by using the USSD code.
How to cancel subscription From Telkom App
You can use the Telkom mobile app to manage active services on your line. To cancel your subscription on your line using the Telkom app, do the following:
Launch and Log into the app and navigate to My Products > Manage > Protect Your Mobile Number, and set it to "On". This will block all WASP services.
To manage premium content subscriptions, navigate to My Products > Subscriptions > Content Services. From the list displayed you can unsubscribe from the ones you don't want.
Lastly,
you can contact the Telkom customer care centre on 081180 to discuss further about any active service on your line.
For Telkom Kenya subscribers call 100 to contact care about the cancellation of subscription services.
Related