Although Opay is one of the good online financial institutions that lets one make payments, buy Airtime, buy data, or pay bills easily, for one reason or another, one may wish to close his account. If that is your decision, this guide will help you understand how to delete Opay account easily.
But why choose to delete your Opay account?
Opay always assures security, convenience, transparency, and reliability while discharging their service. As an Opay customer, you may not need to close your account unless otherwise wished.
Many customers who wish to delete their Opay account might have suffered a kind of lost of funds, fear to loss the money in their wallet incase of stolen phone, or lost in confidence with the banking system since they operate perfectly online.
I have seen a situation where a fellow refused to have an account with Opay. This is because Opay has no physical base like a bank in most locations. The fellow needs a bank so that he knows where to go in case of anything.
Notwithstanding, you can create an account with opay and have it in good standing. We have already written about it here
If you are sure to close your account with Opay, consider the method below
How to delete an Opay account
You can close, block or deactivate your Opay account through their customer service on the Opay app or USSD.
To delete your Opay account through the app, log in to the app, and click on "Me" at the bottom right corner.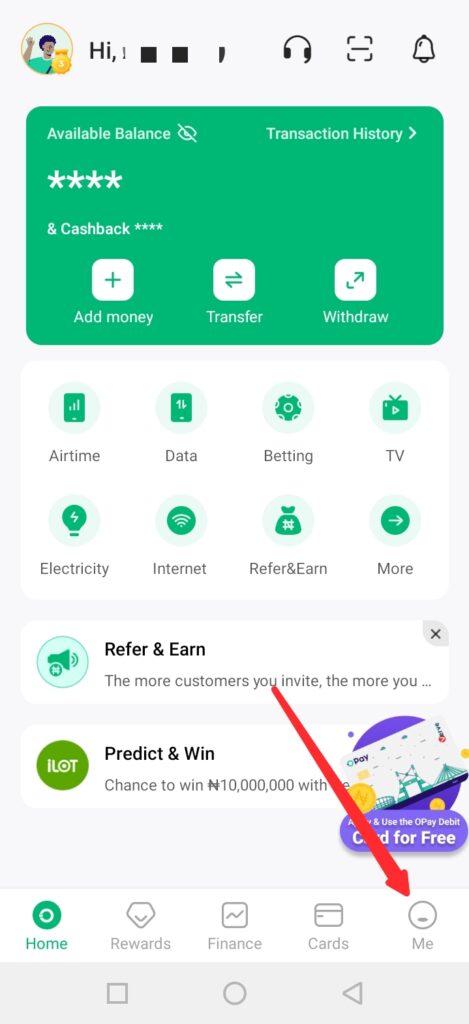 On the "Me" page, click on support to access customer service.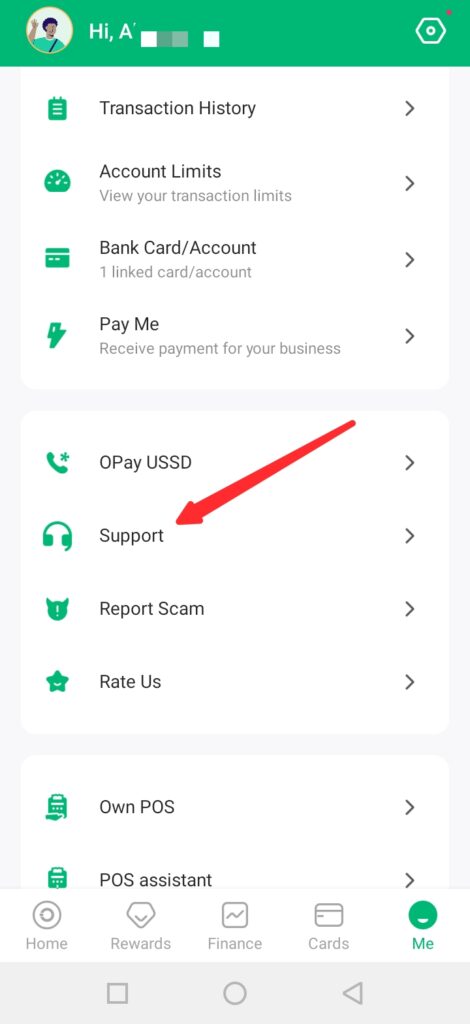 Enable a live chat with an Opay agent or email their support and politely ask them to delete your account.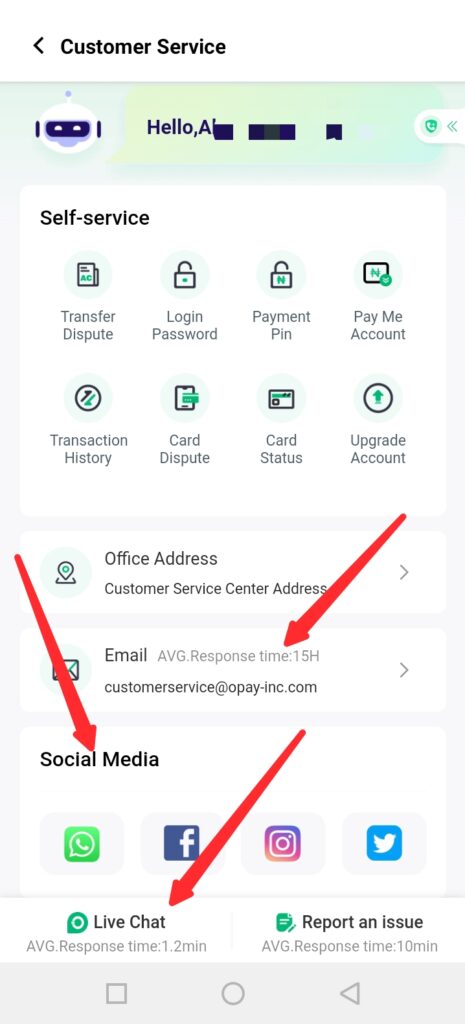 Opay may wish to resolve the issue that triggered you to close your account, but if you are desperate, it will get done.
Note that you can no longer find the Delete Account tab on the Opay app. You have to get in contact with their support to get your account closed or deactivated.
Bock Your Opay Account if your Phone is Stolen.
The fund in your Opay wallet may be at risk if your lost your phone. You will not be able to use the method mentioned above since you don't have access your device.
To block your Opay account when your phone is stolen, quickly call OPay support Hotline:07008888328 from any available phone near you and ask them to block your account.
you can also block or deactivate your Opay account with USSD code. To do this, dial *955#. Navigate to manage account > restrict account > block debit transaction. This will block your account from any further transactions.
What happens when you delete your Opay account?
If you delete your Opay account, you will not have access to it again. You will lose all funds in your wallet, and you will not be able to reactivate that account again.
If you wish to have a new opay account, you can read our complete guide on how to opay an Opay Account here
Instance when you wouldn't be able to delete your Opay account.
If you have an unpaid loan from Opay, you cannot delete your account until you pay it completely. This includes any other transaction dept in your wallet.
An uncompleted pending transaction can also prevent you from getting your Opay account closed or deleted.
Let your Opay account be in good standing and be sure of the action you want to take before proceeding to close your account!