With financial services becoming more accessible and convenient every day, it's important to have an account with financial institutions like Opay that provide fast service and convenience online. In this article, you will learn how to open Opay account easily and conveniently using the USSD code, and the Opay Mobile App
This article is a complete guide to creating an Opay account in Nigeria
Before then, let's understand this:
What is Opay, and why open an Account?
OPay is a financial technology platform that aims to make financial services more accessible to people in emerging markets, particularly in Africa. The company offers services such as mobile payments, money transfers, bill payments, and even access to loans.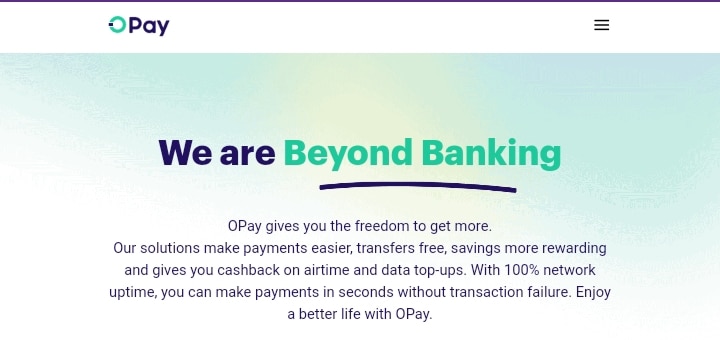 Opening an OPay account provides convenience for transactions. With just a few taps on your phone, you can perform your transaction, and no need to go to the bank.
Opay utilizes your mobile phone number to create an account number for you by eliminating the first zero of it. This makes the service even easier, as you can receive or make payments using your mobile number.
Just like other financial institutions, you can apply for loans through Opay. This is important when you need credit.
How to Open Opay Account
There are two ways to open an Opay account, which we are going to discuss below
You can open an Opay Account using the following channels:
Using USSD code
Using the Opay App
Also Read: How to Transfer Money from Opay to Bank Account (QUICK WAY)
Open Opay Account using USSD Code
Creating an Opay account using the USSD code is the best method. This is because it is the easiest, requires no internet connection, can be done on a non-smartphone, and is easy to memorize your account number since it's going to be a replica of your mobile phone number. This method works on all networks: MTN, Airtel, 9mobile, and Glo.
To open Opay account using the USSD code, follow these five steps:
Step 1: Dial *955*1#. This is the Opay account opening shortcode. Dial it from the phone number you want to use for opening an Opay account
Step 2: Enter your first name. From the pop-up that appears, Enter your first name and make sure you use your original first name that matches the one on your documents.
Step 3: Enter your last name
Step 4: Set up your login PIN by entering a unique six-digit number you will not forget easily.
Step 5: Re-enter the six-digit PIN to confirm.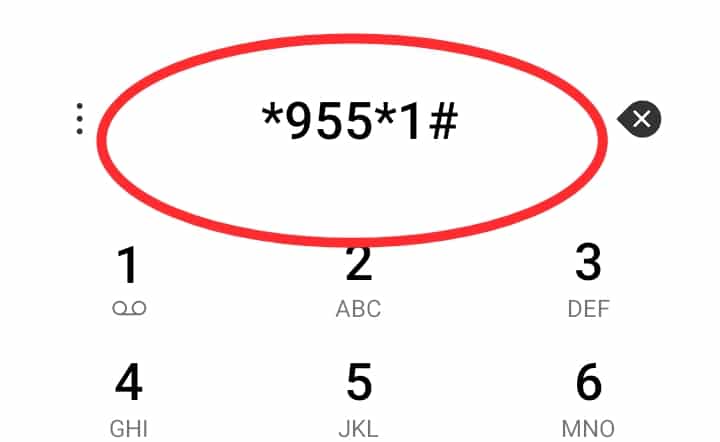 Congratulations you have successfully opened an Opay account. Your Opay account number is your phone number without the first number which is usually a zero(0) For example, if your phone number is 09011111122, your Opay account will be 9011111122.
Opay Account Opening Sign-Up Bonus
The sign-up bonus for opening an Opay account is N1,200. You are eligible to get this amount instantly when you use an invitation code during registration. you can use this OPay invitation code: 9044152550
Open an Opay account through Opay App.
Opay has a mobile app that helps in rendering their services conveniently. People who want to have an account number with Opay can alternatively use the app to register.
To open an Opay Account through the Opay App, follow these simple steps:
Download the Opay from the Play Store for Android, or from the App Store for iOS devices.
Launch the App and click on Create Account
In the next phase, enter your mobile number. An OTP (one-time password) will be sent to the number you provided.

Please do not share the OTP with anyone even if the person claims to be a customer care agent.

Next, enter the OTP sent to you and click on confirm to proceed.
Set a password for logging in to the app by entering a unique six-digit number.

Please do not use easy-to-guess passwords like part of your phone number, date of birth, and all of that.

After setting a password, you will be prompted to take a selfie of yourself. Your smartphone must access your camera to complete this step
Provide your identification such as BVN, NIN, driver's license, or passport. This is to ensure the security of your account.
Provide your personal information. In this step, enter your first name, last name, gender, and date of birth then click next.
Provide your full address. It is advisable to provide an address that tallys with your ID card. This will be in case of any feature verification.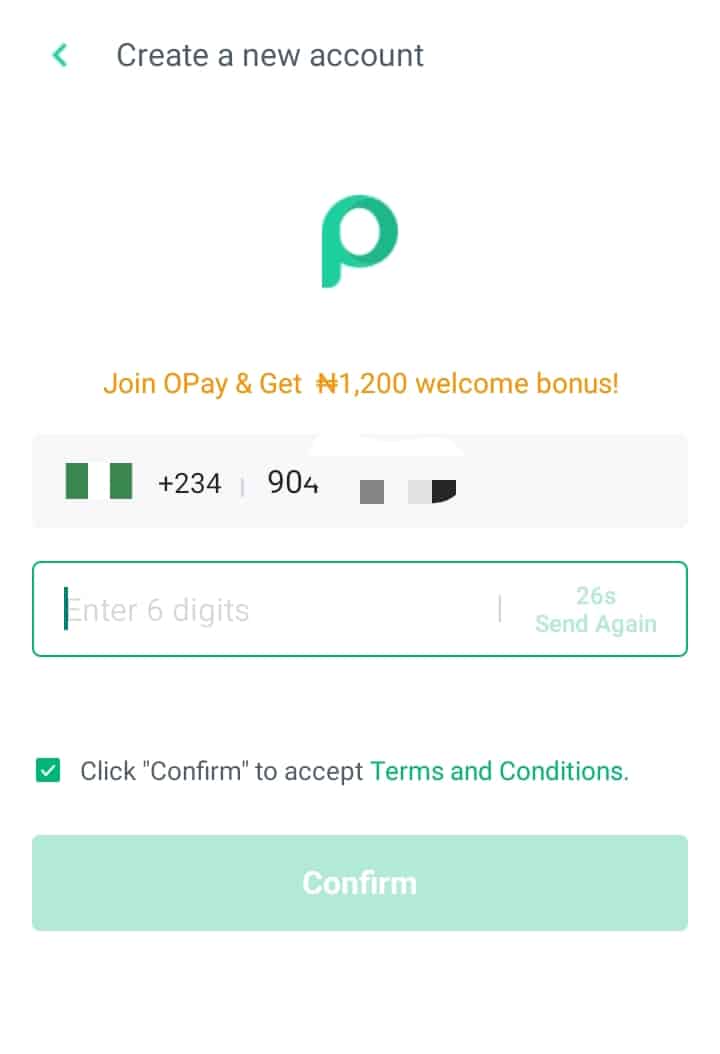 Success. You have successfully created your account using the Opay banking app.
Opay will give you a tier 1 customer account which has a maximum daily transaction limit of N50,000 and a maximum account balance of N300,000. You may wish to upgrade your Opay account to Tier 2 or Tier 3 respectively.
Open an Opay Account Conditionally
Yes if you are looking for how to open an Opay account online, without BVN, with an iPhone, or without a phone: I call this a conditional way of opening a bank account with Opay.
Let me explain further
Open an Opay Account online
Opening an Opay account online means using an internet connection to perform the registration process. In this case, to open opay account online, kindly use the banking app method. all you have to do is install the Opay app on your phone, launch the app, click on Create Account, and then follow the instructions to complete the registration. We have discussed this method earlier in this post, you can skip to the section above for complete details.
Open opay account without BVN
Bank Verification Number (BVN) is a unique identification number for banking in Nigeria. Once you have it, you can have full banking services. This number is important when banking with Opay as it grants you access to their services in full.
If you want to open an Opay Account without BVN (Bank Verification Number), It is important to know that BVN is not a mandatory token when creating an Opay Account. All you need is your phone number and NIN or other valid ID.
To open an Opay account without BVN, dial the Opay USSD code *955#, reply with the option "register" and follow the prompt to completely open your opay account.
Alternatively, you can use the Opay app to open an account without BVN. All you have to do is to install the Opay app from Google Play, or Apple Store then launch the app and follow the on-screen instructions to open your account.
Open an Opay Account Without NIN
NIN is a National Identification Number that every adult in Nigeria is expected to have.
While need to bank within OPAY, your identity needs to be verified to have full access to their service. This also helps them provide more security and prevent fraud.
However, just like the BVN, providing NIN during the opening of an account with Opay is not mandatory. This is because you can use other means to assure them of your identity.
To open Opay account without NIN, Dial *955*1#. Follow the prompts and select other ID verification methods if asked to finish the registration.
You can always create an Opay account without NIN through their app. All you have to do is to select other means of identity verification during the registration process. You can choose to verify your identity using BVN or Driver's license.
Point to note: your access to opay services may be limited if you didn't use NIN or BVN for verification.
What Next?
After having an account with Opay, fund your wallet and stay banking. pay for bills, buy airtime and data, or make payments to any bank directly from your phone number.
ALSO READ: Jaiz Bank USSD Code for Mobile Banking And How To Use It
If you are not OK with the service by Opay, you can delete your account anytime. Learn how.
FAQs on Opening an account with Opay
Can I open Opay account without a phone number?
No. You cannot open an Opay Account without a number. If you lost access to your account because of a lost phone number, contact Opay customer service for assistance.
What is the code to open an open opay account?
The code to open an Opay Account directly is *955*1#
How much can an Opay account hold without BVN?
N300,000. This is the maximum amount an Opay Account can hold without BVN.
More