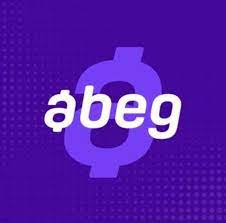 Is the ABEG app legit and safe to use? The collaboration of abeg with the latest season of the popular Nigerian TV show Big Brother Naija and the introduction of giveaways and referral bonuses to the app has boosted its popularity. Many Nigerians are now rushing into it. But do you know how safe and legit abeg app is? Here are a few criteria we use to assess the legitimacy of the ABEG app.
Giveaways, referral bonuses, and BBnaija showcasing are driving many people to abeg app. In the process, a lot are feeling worried about the app requesting vital information such as BVN, which has given rise to doubtful questions about the service; is abeg app legit? Is it safe to use, or is it a scam? this we are going to review abeg app based on our intellectual personal opinion about it
I believe you would have heard of abeg app before, but if you haven't we are going to briefly tell you about it and how it works before moving to the main purpose of this post why abeg app is legit.
About Abeg App
Abeg is an app designed for sending and receiving money in Nigeria with simplicity and safety in mind through the use of peer-to-peer (P2P) to make transactions easy, fast, and safe.
It has the flexibility to make payments on whatever you want, whenever you want and it's user-friendly. With the Abeg app, you can request money or send money to friends and family and you can also make purchases and social payments.
Abeg app has more new features and promos such as the Ajo saving that helps in saving money bit by bit for an important event, and the affiliate or referral program for users to make some cash in especially for young people.
Coming to the main purpose of the post, why is abeg app legit. it is important to know this judgment will only be based on my observation about it.
Is abeg app legit?
yes, abeg app is legit based on the reasons below.
the reason why Abeg App is legit and safe
Of course, the app at present has some poor ratings on the play store and app store which is not far away from average, but I believe it's not a scam because;
1.Abeg is a recognized Fintech company.
FinTech simply means financial technology, a new financial industry that applies technology to improve financial activities. it is an ecosystem for financial payment services. In Nigeria, all FinTech companies came to existence through registration, license acquisition, and regulation by the Central Bank of Nigeria (CBN).
According to Abeg in their terms of service, Abeg Technologies Limited ("ABEG"), is a private limited liability company incorporated under the laws of the Federal Republic of Nigeria. Which means it's recognized by the corporate affairs commission (CAC) and other regulatory bodies.
Abeg is a FinTech and a limited liability company as recognized by Nigerian laws can therefore be said to be a legit app to use.
2. Abeg is the BBNaija season 6 headline sponsor

Big Brother Naija is a popular tv show with over 400 million viewers. The program cannot afford to advertise a scam business as that can as well have a negative rating on them. For this reason, the Abeg app is legit. In fact, a big program like BBNaija will have to verify thoroughly the business they bring in as a sponsor.
Although everything is business, Abeg technologies have said to pay over N750 million to showcase its app in the BBNaija season 6. That huge amount of investment is a sign that abeg is ready for legit business.
3. Abeg App is Available on Play Store and Appstore
Play and App store is the biggest Mobile App store with a legit verification process. Any App that can pose harm to users or is reviewed to be bad may not have a safe stay there.
The fact Abeg App has been in the Play Store and App store with over 100,000+ Plus downloads, we can say it is a safe application to use.
Although many new users on social media have been complaining about the challenges in using the app such as not being able to receive OTPs or sign up and get referral bonuses, that can be considered to be service flaws but not a scam.
Conclusion
Based on the presence of abeg app in app stores, sponsoring bbNaija season 6, and a recognized fintech company, I conclude that abeg app is not a scam. it is legit and safe to use. not only the reputable service with customers or vendors alone that proves the legitimacy of a business but it also speaks on its safety.
You May Like