8th August 2021 marks 20 years since when MTN begins operation in Nigeria. To mark this great day, MTN Giveaway 200MB anniversary data bonus, free minute calls, and 20 Honda SUVs to lucky customers at random.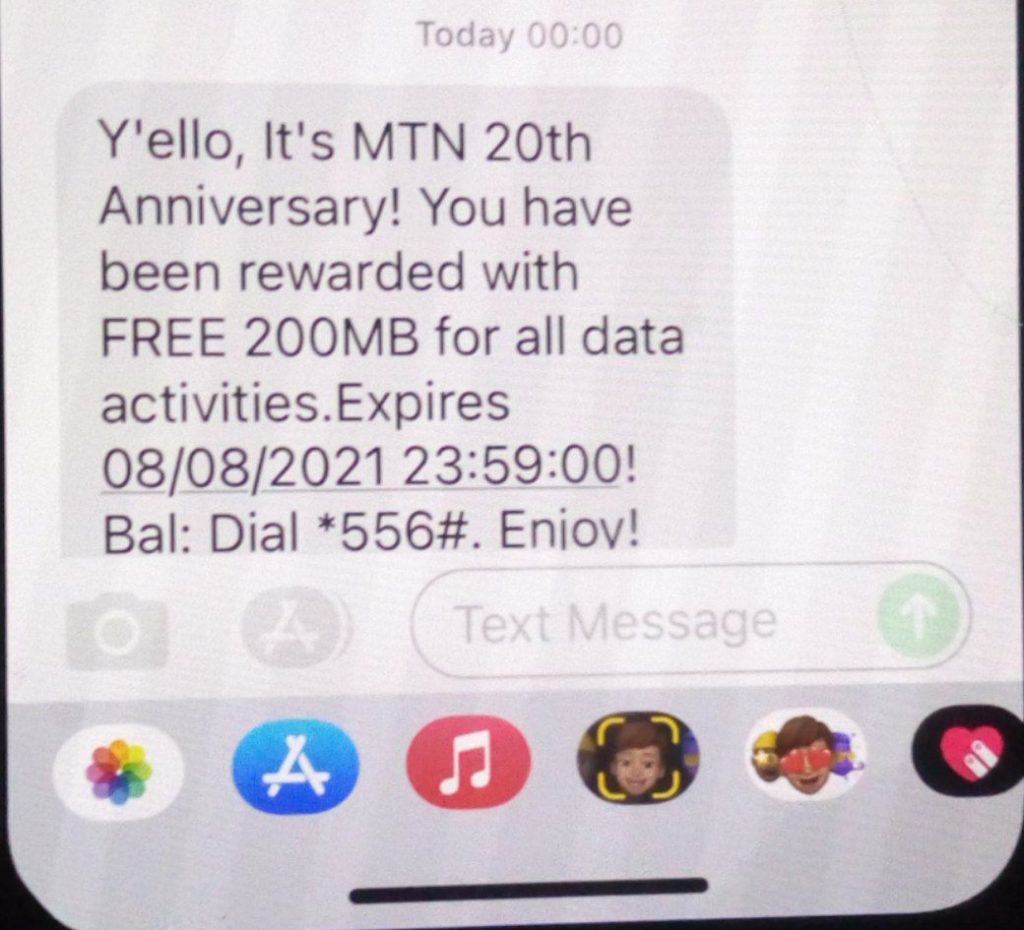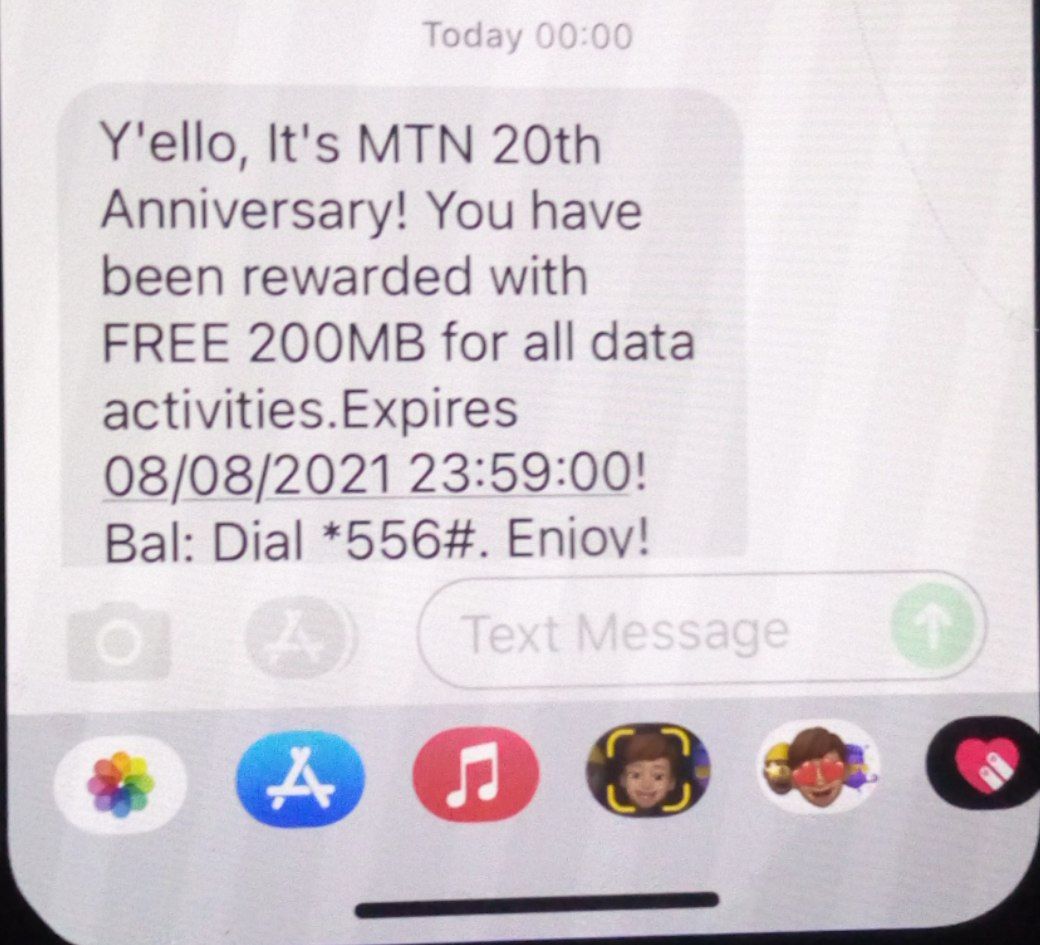 200MB is only one of the 20th-anniversary gift MTN Nigeria give away to customers, if you are lucky enough, you get 5 minutes free call bonus or an HRV Honda car.
The MTN 20th Anniversary data and voice call bonus can be used to browse any site and make calls to any network respectively. As an MTN customer, you don't need to do any special task to get the 20th-anniversary bonus
The 20th-anniversary gift from MTN begins to roll out at exactly midnight where users received SMS for their gist, 200MB free data and 5 minutes free call time. If you are lucky, you will receive an SMS that says, Y'ello, it's MTN 20th Anniversary! You have been rewarded with free 200MB for all data activities. Expires 08/08/2021 23:59:00! Bal: Dial *556#. Enjoy
ALSO READ: How to check your MTN data balance via ussd and SMS
However, for the MTN 20 years anniversary bonus data and voice, some did not receive SMS notification, if you want to know whether you are among the lucky SIM, kindly *131*4# to confirm your MTN giveaway 2021 data gift.
The FAQ below may give you a clear view.
frequently Asked Questions (FAQ) MTN 20th Anniversary

What are the MTN 20th Anniversary Bonus?

The MTN 20 years anniversary bonus are:
200MB free data
5 minutes free call time
Hunda HRVs (20 numbers)
How can I get the MTN Anniversary gift?

You can get it only if you are eligible and lucky. You will receive an SMS notification of the bonus you received. Dial *131*4# or *556# to confirm your gift.
How long Does the 20th MTN Anniversary giveaway last?
The MTN 20 years anniversary giveaway last for 24hours for free data and voice, while for HRV Honda giveaway begins on 8th.
How can I get the Honda HRV Anniversary Gift
The MTN Hunda SUV Anniversary gift is only for 20 people out of million customers. You just need to be a lucky one.
Let's know how lucky you are in the comment box!