50GB for 6000 Naira is one of the MTN data deal that give large value of data. The deal is good for heavy data users and off course it does exist. Today I am going to share with you how to activate this great plan, it's subscription code and duration and price.
About MTN 50GB for 6000 Naira Data Deal
MTN 50GB for N6000 data deal is basically an offer that will let you get great data value for your money. The deal originates from the MTN4ME offer and utilizes the double data promo. meaning that this MTN 50gb deal comes as results of 100% data bunus of the regular 25GB monthly plan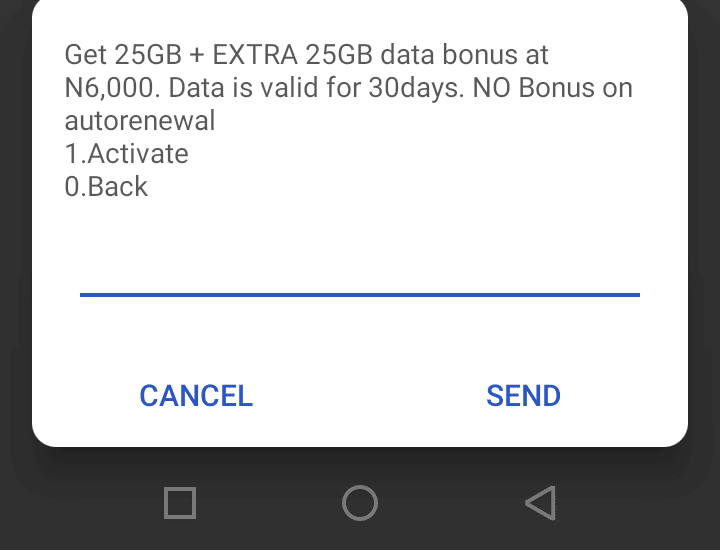 That's why if you are subscribed to the plan you got 25GB + 25GB bunus data which equals to 50GB in total and valid for 30 days.
Also Learn How to Activate MTN 1.5GB for N300
Eligiblity
The 50GB for N6000 is only available for eligible SIMs but a similar offer might always be available for you.
The simple way to be eligible for the offer is to improve your bundle by activating Larger category of bundle. This way MTN algorithm is likely going to suggest this plan for you.
How did I got mine?
I was subscribed to Always on plan N3000 then I got suggest for 24GB fo N3500 which I activate. Now I am eligible to activate 50GB for 6000. This simply means that the larger data you buy the bigger and better offer you get. activating MTN 50GB data today gives you eligibility to another bigger offer from the MTN4ME platform.
Related MTN Aways-On Data Plan: Activate 200MB, 15GB, or 45GB Cheap Bundle
MTN 50GB for 6000 Naira Activation Code
To easily activate this plan, simply dial *121# and select Data4ME. Reply to the option of 50GB for N6000 to get it activated. Alternatively you can dial the direct code *121*2# or *121*1# if yours is on Data4ME or Topdeal4ME respectively.
Note; you must have at least N6000 airtime to successfully subscribe.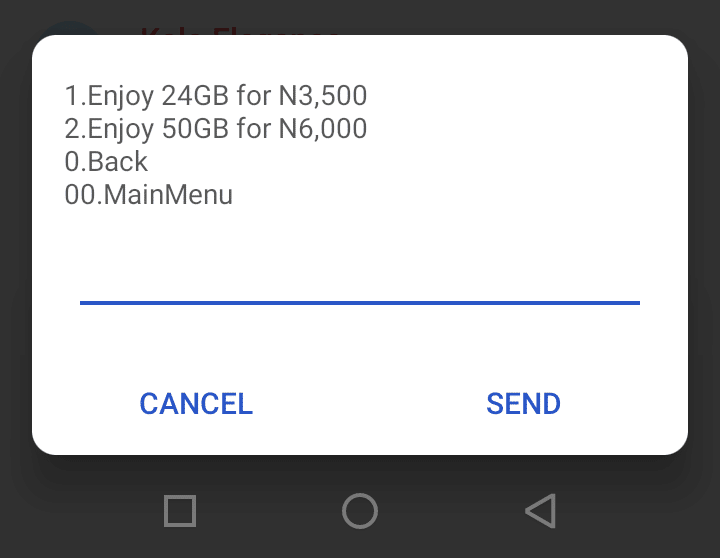 Alternatively you can also activate the plan for myMTN NG app.
You can always check your MTN 50GB data balance by dialing *312*4#.
Conclusion
At this point should be able to know how to activate MTN 50GB for 6k and how to be eligible for it. Let us hear your feedback in the comment box below.
Enjoy!
FAQs
What is the MTN code for 50GB for 6000 Naira?
The code for 50GB for N6k on MTN is *121#
How much is 50GB data on MTN?
On MTN, 50GB data may cost between N6,000 to N10,000 depending on the type of bundle or offer.
Reference
MTN4ME – https://www.mtnonline.com/mtn4me/