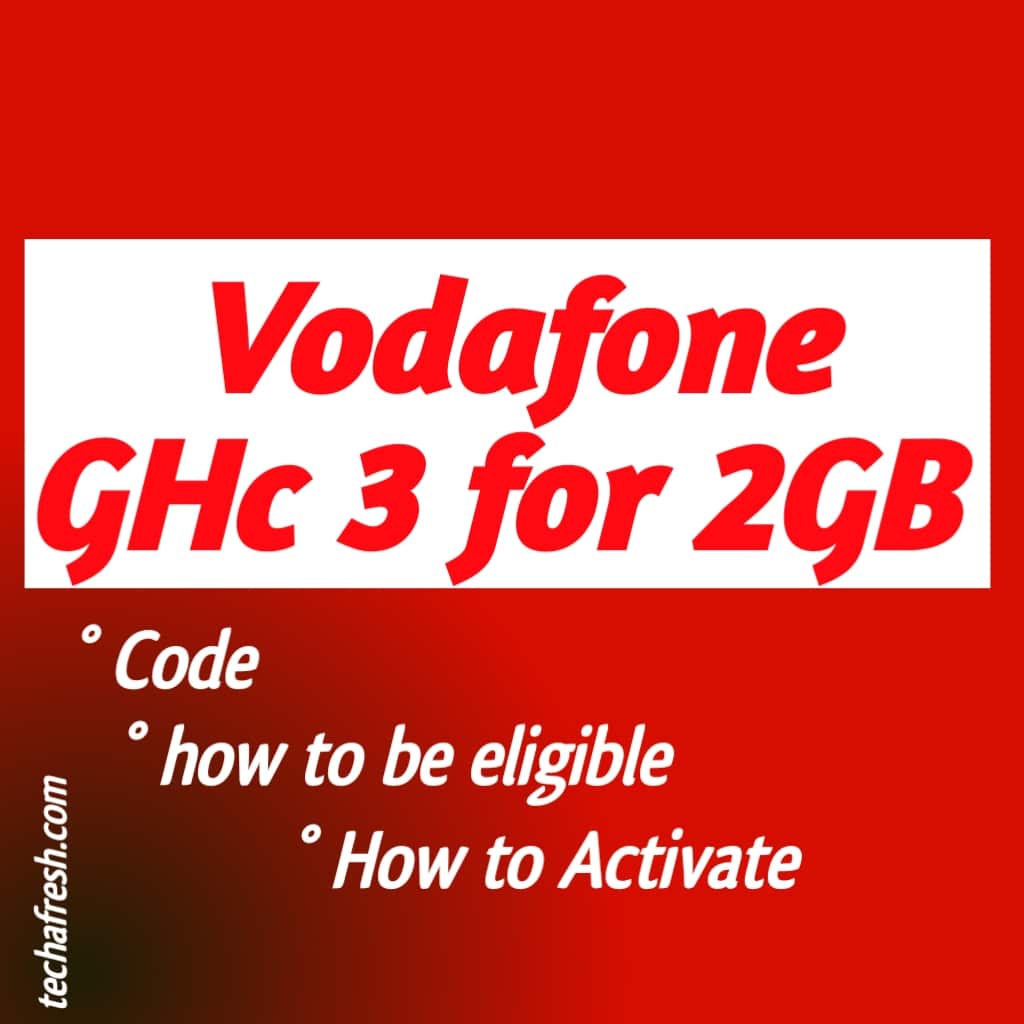 Are you amazed to see such a cheap offer of 2GB/ 3 Cedis? It's true you can get it on vodafone, one of the leading telecommunication company in Ghana.
In this article, I have explain what the Vodafone 3 Cedis for 2GB plan is all about, customers that are eligible for the plan, its subscription code, guide on how to activate it, validity and FAQs.
So, all the information about the 2GB for 3 Cedis Vodafone data plan is here. You will have to read carefully to grasp.
About Vodafone 3 Cedis for 2GB
3 Cedis for 2GB is a Vodafone special data plan that offers 2GB of data for as low as 3 Cedis to eligible customers. The plan is one of the available 2 days data bundle on the Vodafone made4me offers, a platform for unique data offers just like the MTN data4me
Eligibility
All prepaid Vodafone customers are eligible for the 3 cedis for 2GB plan. But however, the plan may not be available to some people since it a specially crafted as made4me offer. Dial *530# to check for eligibility. The plan will appear on the list if you are eligible.
A customer "A" may see the Vodafone 3 cedis for 2GB while customer "B" may see 3 cedis for 1GB instead. This is allocated based on Vodafone algorithm.
Here are two things you can do stand a chance of making the 3 cedis for 2GB data plan to be available for you:
Often Buy the offer available for on the *530# that a less than or closer to 2GB.
Frequently Do more chargeable activities like airtime purchase, and data. Plan purchase
Code for 3 cedis for 2GB Vodafone Data Bundle
The code for the Vodafone 3 Cedis for 2GB data plan is *530#. You can use the code to check for availability and activate the plan the easiest way.
How to get Vodafone 3 cedis for 2GB
Once you have enough airtime up to 3 Cedis on your balance, follow the steps below to subscribe to Vodafone 3 cedis for 2GB: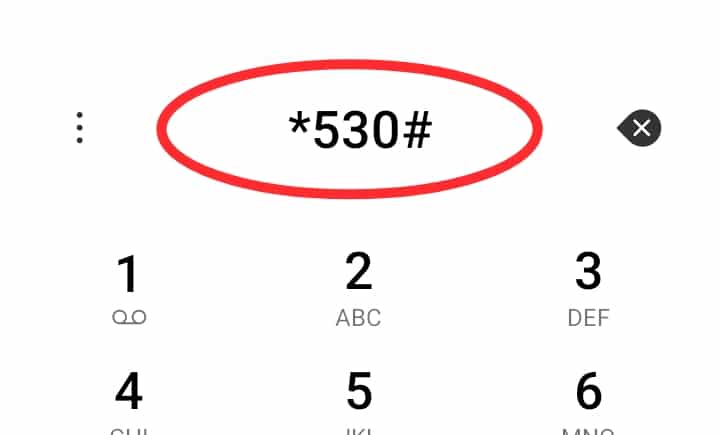 Reply to the option that offers 2GB for 3 Cedis
Confirm your selection.
Success.
Note: you will only see the option for 3 Cedis for 2GB if you are eligible for it.
Alternatively, you can dial *5000# to activate the 2GB for 3 Cedis Vodafone plan.
Validity & Balance
The validity of the 2GB for 3 Cedis plan is 2 days. This means that the plan will expire after 48 hours of activation.
You can check your Vodafone 3 cedis for 2GB data plan by dialing *700*2#.
FAQs
Why am not eligible for the 3 Cedis for 2GB data?
You are not eligible for 2GB for 3 Cedis Vodafone plan because your number is not selected for the offer, you are eligible for other made4me plan instead.
I only see 3 Cedis for 1GB plan, why?
Yes, this is because the 2GB for 3 Cedis vadafone plan is not available for you. Do more chargeable activities on your line to get bigger offer.
similar Post