X, formally Twitter, plans to strip off headline text metadata from the news articles or links that appear on Timeline. This means that tweets with links will display only the article's feature image alongside the URL.
This is coming with the aim of reducing the Vertical pixel space that the article takes, says X News Daily.
Also, according to other media sources, the changes will help to reduce clickbait in addition to the height of tweet reduction, which will thus allow more posts to fit within the timeline viewpoint displayed on screens.
This is how links shared on X will be displayed on timelines after the change is implemented.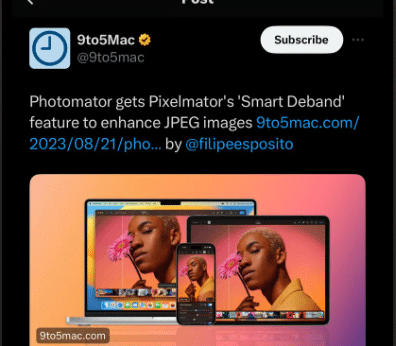 SEE THIS TOO: How to download a Twitter X video directly without a third-party app or site
How links shared on X Timeline looked before
The move to change how links posted on X appears is confirmed by Elon Musk. He has been very active in implementing new features and changes within the platform so as to make it a better one.
Recently he implemented the revenue share policy which I believe many are already enjoying the benefits now.
What's your say on this latest one?