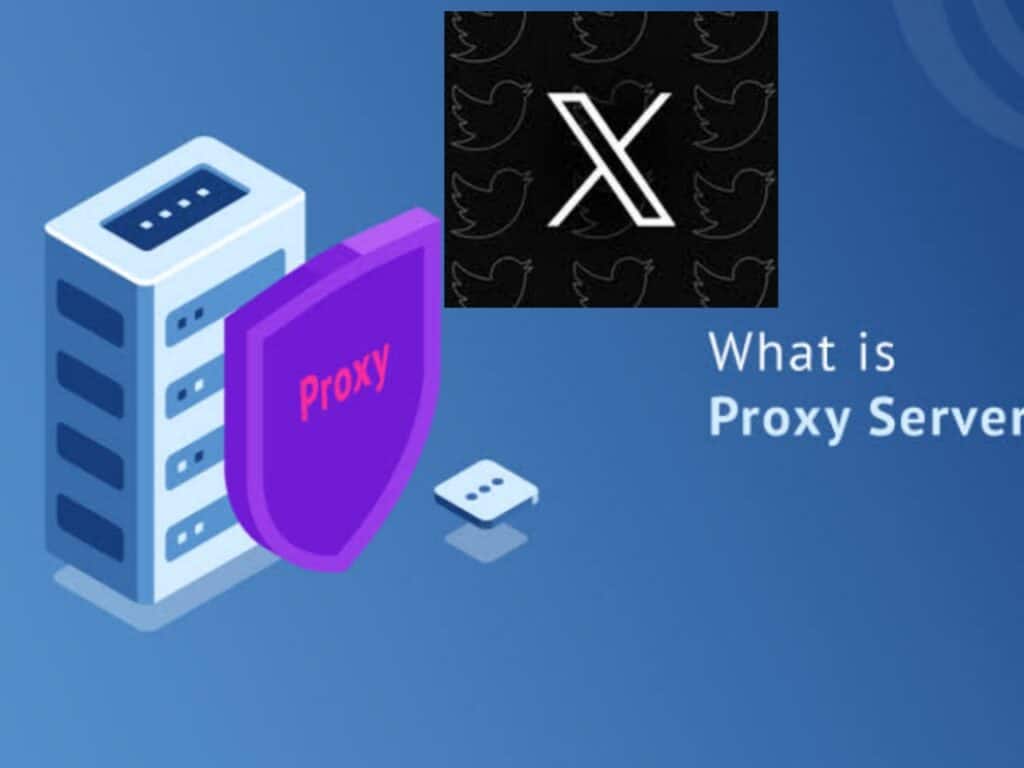 Twitter now know as X, has emerged as a powerful social media platform for communication, networking, and staying up-to-date with the latest trends.
However, like any other online social media service, Twitter is not accessible to everyone due to various restrictions such as geographical limitations. That's where Twitter proxy server comes in. It is a technological way that enables users to overcome these barriers and unlock the full potential of the platform.
In this article, you will find detailed information about what Twitter proxy servers are, exploring their functionality, benefits, and where to get a reliable proxy server for your X/Twitter app
What is a Twitter Proxy Server?
A Twitter proxy server is an intermediary server between a user's device and Twitter's servers. When a user sends a request to access Twitter content, the proxy server transmit the request on behalf of the user, thereby masking their original IP address. This server is represented by an Internet Protocol (IP) address for the complete access.
The activity of the Twitter proxy server enables you to bypass any region-based restrictions or censorship imposed on Twitter, allowing you to access the platform as if you were in a different location.
How Does Twitter Proxy Servers Work?
Twitter proxy servers function by rerouting user requests through a server located in a different geographic region. This server is represent by dedicated IP addresses. By rerouting client's request, they essentially "trick" Twitter's servers into thinking that the user is accessing the platform from an unrestricted location.
X/Twitter has built-in feature that support the usage of proxy. This means that you will not need to use VPN to access X/Twitter content.
Benefits of Using Twitter Proxy Servers
the following are some of the important to your a proxy server to access X/Twitter
1. Access to Restricted Content
Perhaps one of the most significant advantages of using a Twitter proxy server is gaining access to content that is not available in a user's country.
Certain tweets, media, or even entire profiles may be blocked or limited based on geographical locations. A proxy server allows you to break free from these constraints, enabling you to view and interact with content from anywhere in the world.
2. Privacy and Anonymity
Twitter proxy servers provide an additional layer of privacy and anonymity. Since the your original IP address is masked, you can browse Twitter without your actual location or identity being reveled.
This is an important technique for individuals living in regions with strict online surveillance or for those who wish to maintain their online privacy.
3. By passing Twitter Bans
At times, Twitter may impose temporary or permanent bans on certain IP addresses or users due to policy violations. Twitter proxy servers offer an effective workaround for such situations, allowing users to continue using the platform despite the imposed bans.
4. Enhanced Security
Using a proxy server can bolster security by acting as a buffer between the user's device and Twitter's servers. This can help protect against potential cyber threats, such as Distributed Denial of Service (DDoS) attacks, by deflecting the attack from the user's IP address to the proxy server.
Legality and Ethical Considerations Regarding The Usage of Proxy Server on Twitter
While Twitter proxy servers offer several benefits, their usage must be approached with caution. In some jurisdictions, using proxy servers to bypass regional restrictions might be considered illegal.
Additionally, Twitter's terms of service may explicitly prohibit the use of proxy servers to access the platform. Users must familiarize themselves with local laws and platform policies to ensure responsible usage.
Choosing the Right Twitter Proxy Server
When selecting a Twitter proxy server, users should consider several factors to ensure a smooth and secure experience. These factors include server location options, connection speed, encryption protocols, and customer support. Opting for a reputable provider with a proven track record can help avoid potential security and privacy risks associated with unreliable proxy servers.
Where to Get Proxy Servers for Twitter
According to a research by AIMultiple ( a technology analyst research media), the following are the top proxy server providers for Twitter:
Bright Data
NetNut
IPBurger
SmartProxy
IPRoyal
ProxyEmpire
Metrow
PrivateProxy
SOAX
Proxy-Store
These listed company provides over 70M+ proxy IPs, including residential, mobile, ISP (Internet Service Provider) proxies and datacenter proxies that can be used on X/Twitter.
Their proxy servers for twitter come with key features like static IP, SOCK5, HTTPs protocols, city level or zip code targeting, extended session control and automatic rotation capabilities.
Some of the proxy service for Twitter starts at $7/GB/month with free 7 days trial.