While Opera Mini is a very good browser due to its high data compression and speed, With its cheap data plans, you will be able to browse for a long on your network. If you are using Airtel, Globacom, or 9mobile you can subscribe to an opera monthly bundle of up to 300MB for N100 using simple shortcodes.
The Opera Data Bundles is a special plan designed for subscribers to save money while enjoying the maximum benefit of internet browsing on a daily, weekly, or monthly basis.
Just like the Free browsing offer, The Opera joint data plan is available for MTN, Airtel, 9mobile, and Globacom Nigeria containing three special plans viz; Daily, weekly, and Monthly.
In short while you will know the codes on how to subscribe to these opera bundles for your network in Nigeria.
Before then, it's important to know that the opera data plan is only a bundle for browsing. With it activated you can access your Facebook, Twitter, Instagram, and other social and favorite sites of yours, as well as read news and get results to your search queries from google. The plan can only be used on Opera Mini and Opera News App.
How to Subscribe to Opera Mini Data Plan for Airtel
To buy the opera Airtel data plan of your choice, simply dial the code below
*141*253# for a daily plan of 25MB at N20 valid for a Day.
*141*53# for a weekly plan of 100MB at N50 valid for 7 Days
*141*103# for a monthly bundle of 300MB at 100 Naira valid for 30 Days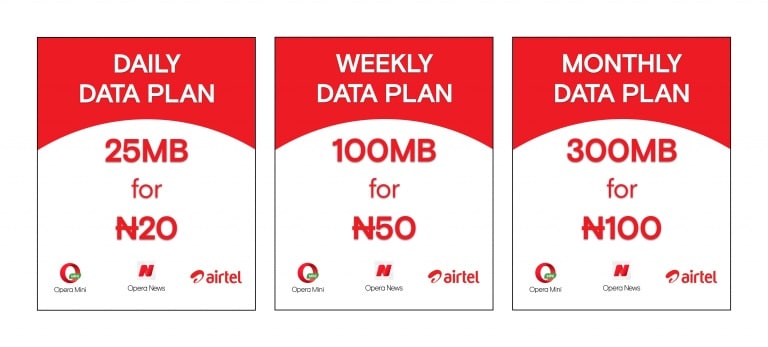 Alternatively, you can dial *141# and go to social bundles to access all the Opera Airtel plans.
How to Activate Glo Opera Mini Bundle
to activate the Glo opera bundle simply dial the code *777# then go to social bundles and select any of the plans of your choice.
Opera Daily: 25MB for N20
Opera Weekly: 100MB for N50
Opera Monthly: 300MB for N100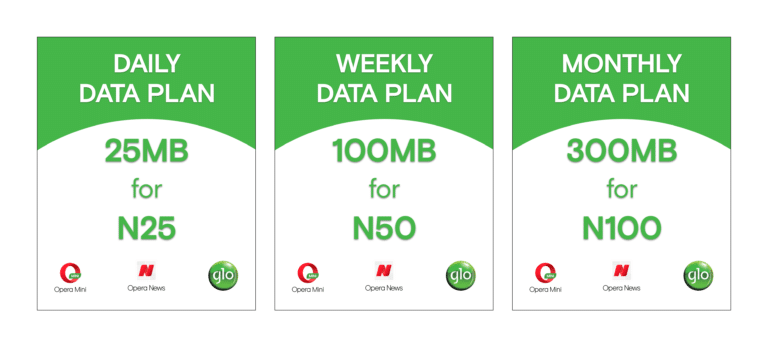 Steps to Activate 9mobile Opera Mini Data Plans
For the case of 9mobile, the data volume is higher. Simply dial the codes below to subscribe to the bundle of your choice
For Daily: dial *960*4# for 40MB for 25 Naira.
Weekly Bundle: dial *960*9# for 150MB at 100 Naira and
For Monthly: dial *960*12# for 400MB at 100 Naira respectively.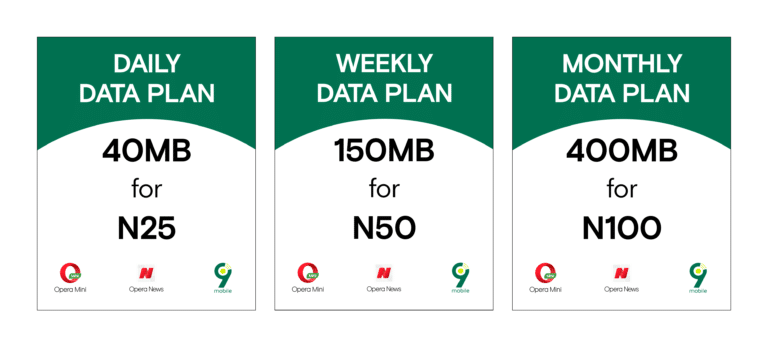 These are all options available you can choose from the opera joint data plan on Airtel, 9mobile, and Glo.
Read this for MTN NG opera joint data plan