The hunt for Free Data has become the topic of discussion in groups, social media channels, and forums probably due to the difficulty of currency to afford basic needs in the country. as an MTN pulse subscriber you have a special opportunity of getting MTN free data. that is why I write up this post
In this post, you are going to learn how to get free data on MTN pulse in Nigeria. This free data can assist you to have a longer time accessing the Internet by having a larger volume of data than usual.
If you are not an MTN pulse user and still need get free data, you can check how to Get MTN Free Data offers:4GB, 1GB,500MB 2022
Let's understand what pulse tariff is all about first.
What is MTN Pulse
MTN Pulse is a prepaid tariff plan that allows you to enjoy a FLAT rate of 11.26k/sec for calls ACROSS ALL local Networks in Nigeria after the first 60 seconds call of the day at 27k/sec. Most importantly, you can get cheap data offer from it.
About MTN Pulse Free Data
MTN pulse has its unique data bundle which in turn enables subscribers to get a free data bonus upon recharge, activating data bundles, or by making phone calls. This means that free data is not just completely free, at least you will have to make a little effort of recharge to get it.
Below are the ways to get free data on MTN pulse
2 ways to get free data on MTN pulse
By activating a pulse Tuesday plan
By Redeeming pulse points for data.
kindly note that activating the 2 days plan by dialing *131*113# to get 200MB for N200 does not currently give a free 500MB data bonus on MTN pulse. likewise, the 750MB for N500 bi-weekly bundle by dialing *131*103# also doesn't let you get free 3.75GB bonus data.
Below is the latest way to get free data bonus on MTN pulse.
How to get free data on MTN pulse by activating a pulse Tuesday offer.
Tuesday offer is an offer that gives discounted data plan plus a free data bonus every Tuesday. The offer is available to only MTN pulse users. To get free data on pulse simply activate a Tuesday plan as follows
Next,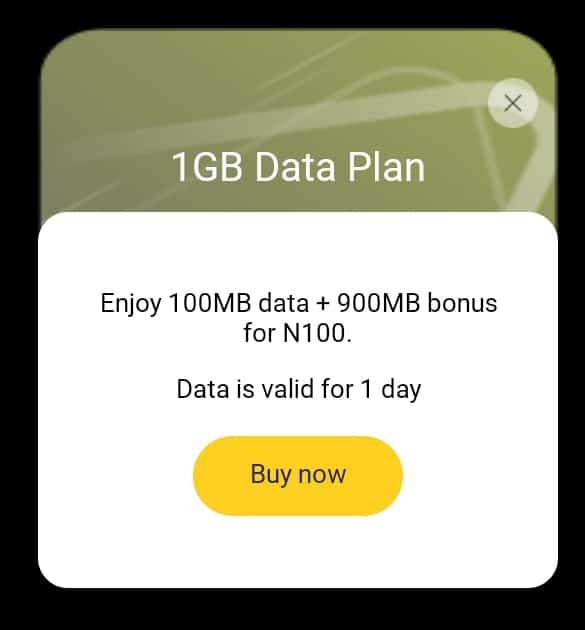 buy N100 pulse Tuesday awoof plan and get 100MB + 900MB free data.
activate N500 awoof plan and get 2.5GB + 2.5GB of free data
you can also access pulse-free data by dialing the code *406*8#.
the MTN pulse-free data is valid for a maximum of 2 days.
How to Get free data on MTN Pulse Using Reward Points
Pulse point is the reward units MTN users get for constant call making and activation of data plan on the pulse tariff which can be used to redeem as free data. To get the free data, dial *406*7*4# to check your points balance and dial *406*7# to convert your points as free data on MTN
Fact About 500MB and 3.75GB MTN pulse free data
This offer usually worked in the past, but there is no guarantee about it now. However, here is how to get it.
Simply dial *131*113# to get 100MB for N200 and a free 500MB data bonus.
Dial *131*103# to get 750MB for N500 and free 3.75GB bonus data for the weekend.
Conclusion
free data comes with a price. you will have to use a little of your airtime in order to get the free data on MTN pulse. We shall keep an eye around to update this post with any new updates that may come up. you may check here often.
Enjoy.
similar posts