Hello, Today's post is with regards to how to get free 1GB data promotion to download and install the "my MTN app". You will learn how to download my MTN app and get 1GB of data.
As we all know MTN has its mobile App across all countries it operates. With the New MTN App, it is easier to buy and send airtime and data, check balances, see a breakdown of your data usage, and so much more!
Please note that this offer is for MTN South Africa and MTN Nigeria.
What is My MTN App?
my MTN app is a self-care and service app that can be used to do lots of SIM activities, such as mobile airtime recharge and data subscription, airtime, and data sharing, bill payment, and account management. Just like how MTN Nigeria rewards its customers with free 1GB for having the myMTN NG app So likewise if you are in South Africa, you can get 1GB of free data for having the new MTN app on your devices.
Steps to Download my MTN app and get 1GB
My MTN app is available on both Android and iOS devices.
for MTN Nigeria,
The first step is to download my MTN NG app from Google Play or the App Store, respectively. Secondly, to get the MTN free 1GB data, simply open the app, sign up using your phone number. You will see a highlighted notification bar asking you to tap and accept the 1GB free data bonus, tap on it to get it.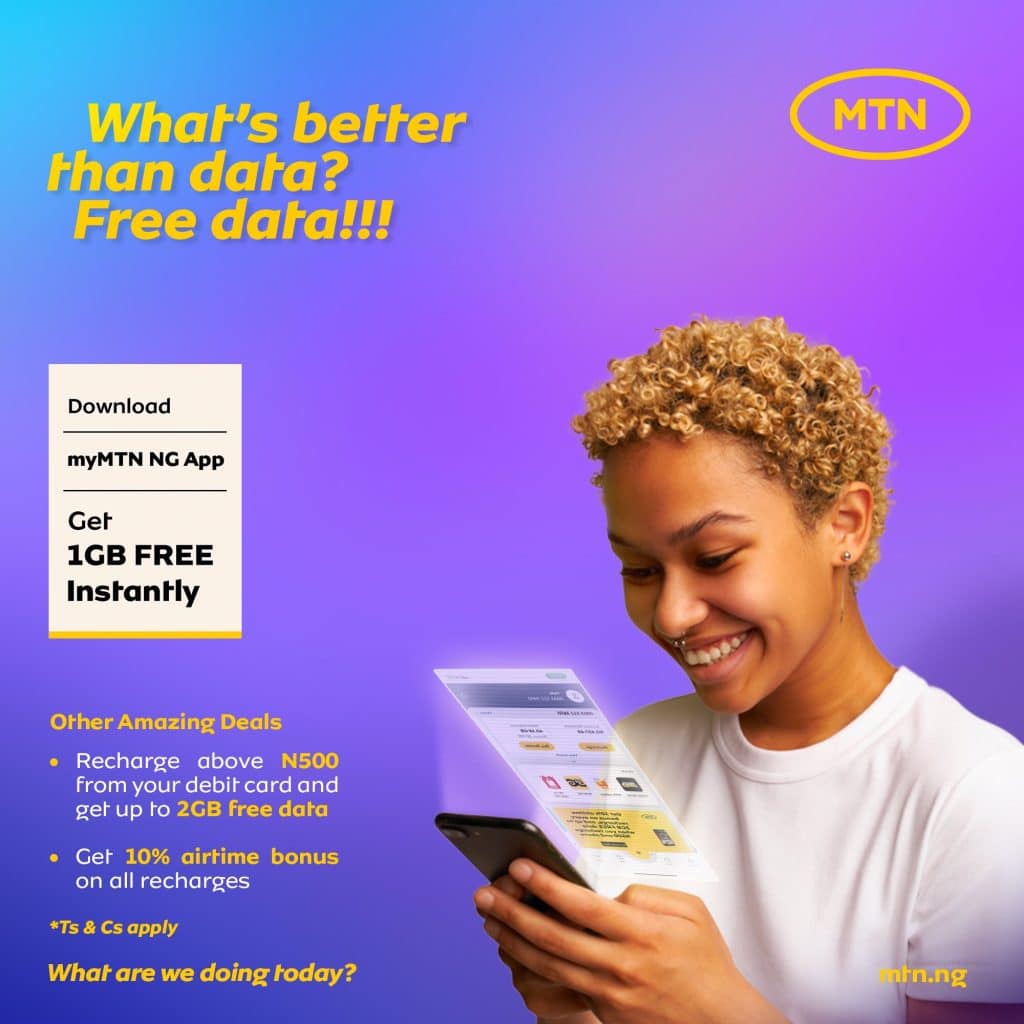 Kindly note that MTN Nigeria has now improved the offer from 500MB to 1GB of free data for downloading the "my MTN App"
For MTN South Africa,
To Download MTN app and get 1GB free data on MTN South Africa, simply follow the steps below: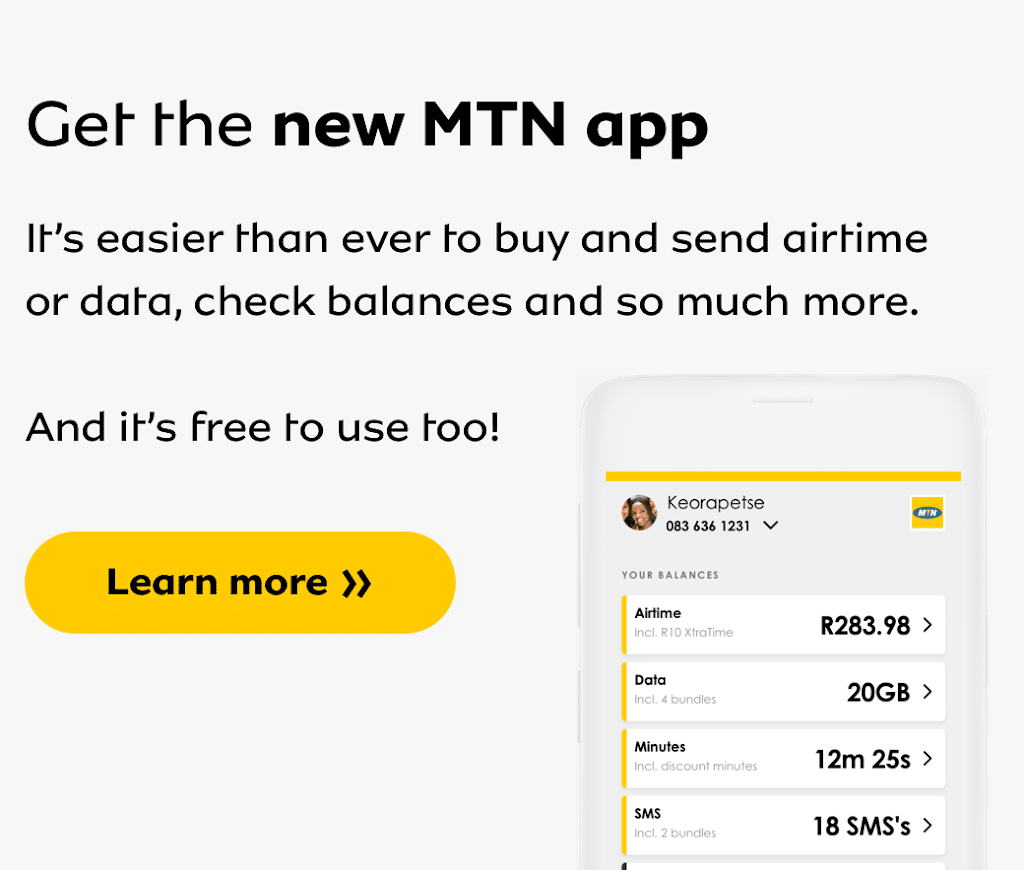 Click here to download the New MTN – for Android on Google Play
for Apple Phones click here to download the app from App Store
Then launch the App, sign in with your mobile number, and boom! You will be rewarded with 1GB free data to browse the internet instantly without any code to dial.
Note that, After downloading the App, you don't need any Data to use the App it is completely free and the free 1GB is only valid for 24 hours.
Also, the old version of the MTN app cannot get you the FREE 1GB data. you have to update.
here is something important!
According to another recent update by MTN SA which is a recent promotion, subscribers who have not used the App for 90 days can also re-download the app and get rewarded with 1GB free data. 
"Customers who have already downloaded and registered to use the app, but who have not opened it in over 90 days, will also get 1GB free data to use for 24 hours when logging back in before 31 December,".
Also a lot more new features like SIM card RICA, bank transactions, and more. MTNapp is entirely free to use at zero data charges.

If you like this post, do share. have any questions? kindly comment below
FOR LATEST POST LIKE THIS and FBT:- JOIN OUR TELEGRAM GROUP HERE or WhatsApp Group HERE
Related Read