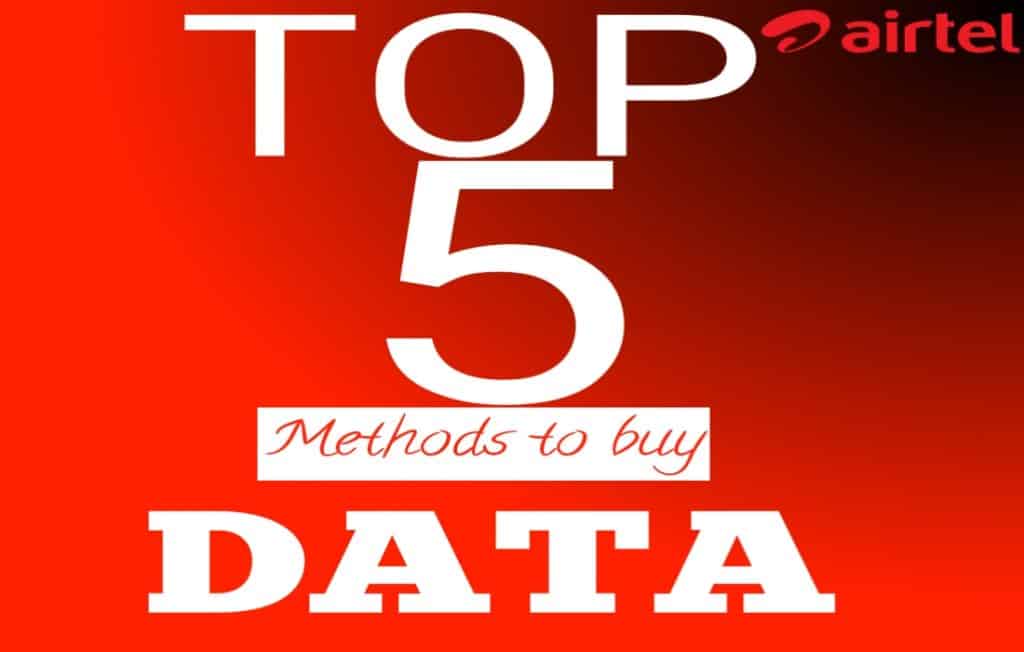 Data is an important unit you need to have on your smartphone, computer, or any of your devices that can connect to the internet. There are many ways to buy this data. In this post, I'm going to show you the 5 important ways for how to buy data on airtel Nigeria.
one of the advantages of knowing the methods is that sometimes buying data through a particular method attracts a bonus, other times a particular method of buying data may be down or off service. once you have all the options at your disposal then you have no problem buying data anytime.
among these ways, they are the easiest and the best So Let's Begin
Before then let's take a look at some primary knowledge
Airtel Data
This is the quota of MB or GB that airtel allocates to the line when a user activates a particular plan for internet access. Users can buy 500MB, 1GB, or more depending on their capacity.
Data Code
This is the code a user dials to buy data for a line.
Having known what Airtel data mean and its code, let's take a look at how to buy them. I will mention the methods, then beneath I will explain each of the methods of buying data on airtel
Methods to buy data on airtel
1 using airtel data code
2 using airtel recharge code
3 buying from Airtel App
4 buying directly from Bank
5 Buying from Third-party Apps
How to buy data on Airtel Using Code
*141# is the default code to buy data on Airtel Nigeria. dial it and choose the plan of your choice then pay using your airtime balance. When you have airtime on your line, this method is the best way to activate any airtel data plan.
In our previous post, we have listed all the Airtel data plans with their individual codes and features. if you don't know which plan matches your need to activate you can refer to it and select a choice.
How to buy data From Bank on Airtel Using *444# Recharge code
This is the smart code that can be used to purchase data, airtime, or other voice bundle services directly from any bank in Nigeria. As long as your Airtel line is the one connected to your bank account, you can use this code to activate the data plan from your bank account. To do this, Dial *444# and select the option as follows;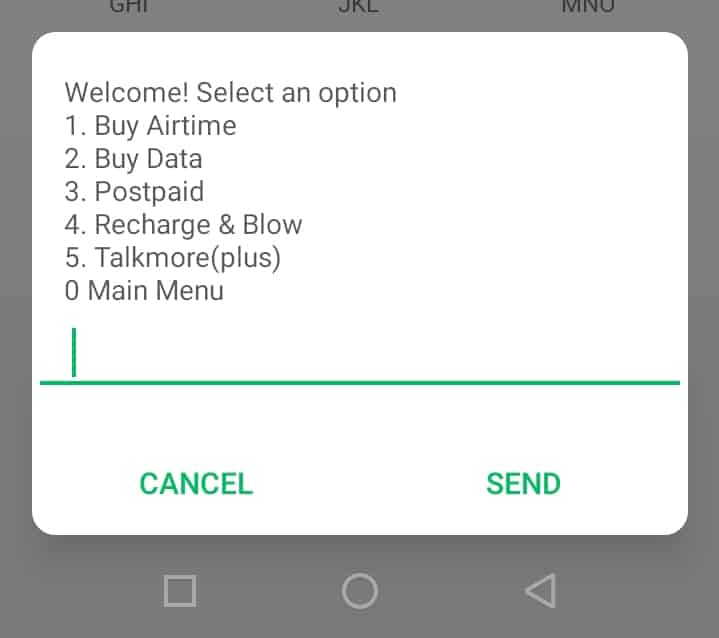 Buy Data
pick a bundle type
select a plan
choose to buy for self or third party
select a payment from either Bank USSD or debit card.
Available Banks: Access Bank, Diamond Bank, FCMB, Fidelity Bank, First Bank, Heritage Bank, Jaiz Bank, Keystone Bank, Skye Bank, StanbicIBTC Bank, UBA, Union Bank, Unity Bank, and Zenith Bank
This method of buying data on Airtel will save you from the hassle of initial airtime recharge before activating a data plan. Using this method will also grant you a bonus of 10% of any purchase made from N100 and above according to Airtel Nigeria.
The payment method is via Airtime, or debit card.
How to buy Airtel Data from Airtel App.
Airtel App is a self-service app for Airtel customers to carry out self-services like airtime and data recharge. Buying data through the App can attract bonuses and is another option to activate any data bundle.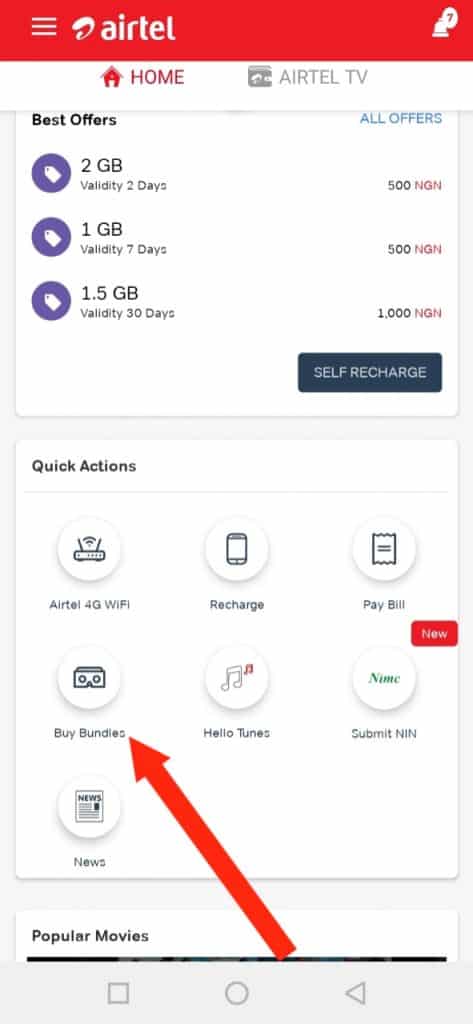 To buy data from the Airtel app; download the app from Play Store, log in using your mobile number, navigate to the Quick actions tab and click on buy bundles.
Payments for this method are via paystack or fluterwave. but you will receive a 20% data bonus. Example 1.5GB purchased receiving 250MB free data bonus.
How to buy Airtel Data Directly From Bank
This is the method you can use to purchase Airtel data directly from your bank account using your Bank's service channel such USSD code, App, or web portal. The easiest way is to use your bank's USSD code.
Here are the bank codes you can use to buy Airtel Data directly from your bank account in Nigeria. Dial the code and choose the option of airtime recharge and follow the on screen prompt.
United Bank for Africa (UBA) — *919#
Guaranty Trust Bank (GTB) — *737#
First Bank — *894#
Zenith Bank — *966#
EcoBank — *326#
Access (Diamond) Bank — *901#
Fidelity Bank — *770#
First City Monument Bank (FCMB) — *329#
Heritage Bank — *322*00#
JAIZ Bank — *773#
Keystone Bank — *7111#
Polaris Bank — *833#
Stanbic IBTC Bank — *909#
Sterling Bank — *822#
Union Bank — *826#
Unity Bank — *7799#
Wema Bank — *945#
How to buy data on Airtel from Payment Gateways & Data Vendor Apps
This is the method you can use to buy Airtel data from a third-party sources. We called it third-party because it neither belongs to Airtel or Your bank. These sources are payment gateways and data vendors such as Opay or Jumiapay. To buy Airtel data from a Payment gateway or data vendor source, simply download the vendor's or payment gateway App from Google Play or App store, register with your line, navigate to data recharge and select the bundle that matches your need and buy.
to recommend a few payment gateways or data vendors, you can use;
Opay
If you a vendor that worth to be included here, you the comment box.
Payment on this method is mostly through the use of debit cards and airtime.
What are the advantages of buying Airtel data from Payment gateway and vendors?
Discounted payment
Cashbank
Final Thought
Now you have learn how to buy data on Airtel. When you need to buy data for your line, you can as well use any of this method to buy for another number.
If this post helps you, kindly tell us in the comment section or share it with friends
We Have More for You to Check