This post is about the 500MB for 50 Naira Airtel Data Plan. If you are looking for any information about it, this article has the details. It has mentioned the Airtel cheat code 50 for 500MB, how to be eligible for it, how to subscribe to it, and its alternatives if the offer is not available in your line.
As you already know, Airtel is one of the giant multi-national telecommunication company with very wide coverage, products, and services. One of its low-cost offers aimed at non-heavy data users is 500MB for 50 Naira or N100 for 500MB. The plan will be useful for you if you rarely consume a lot of data on a daily basis, such as when accessing social media apps like WhatsApp, and Facebook, and doing some light internet browsing.
Let's how to go about the offer
About the Airtel Cheat Code 50 for 500MB
Airtel 50 Naira for 500MB plan is a special offer that lets you get access to low-priced data. Although The offer cost N100 instead of N50 and is not available to all customers because it's not part of the company's standard data plan. Somehow plan it can be easily accessed via its cheat code [ a direct ussd subscription code]
Airtel Cheat code 50 for 500MB & How to subscribe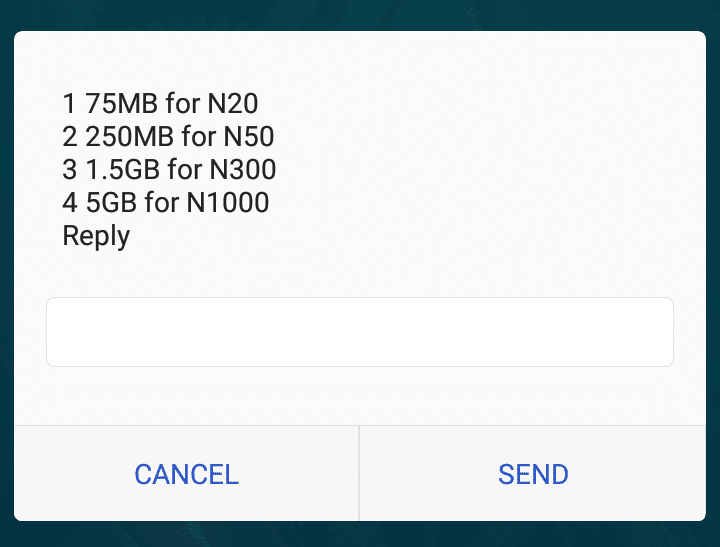 The cheat code for the 50 for 500MB is *141*242#. Instead, the plan cost 100 Naira. To activate the plan, dial the code, and from the dialog box that pops up, select and activate the plan of 250MB for N50 twice to get 500 MB of data or four times to get 1 GB of data, respectively.
You will only see the offer in the pop-up that appears only if you are eligible for that plan
Eligibility & Validity
The duration of the 500MB for 50 (N100) Airtel data plan is 7 days, and to be eligible for the offer, you must be selected by the Airtel algorithm. However, you are likely to be eligible for the offer if your SIM has not been active for a while. You may check the available offer for you by dialing *430#.
However, if you happen not to be eligible for the Airtel cheat code 50 for 500MB plan, then consider the closest alternative plan.
Alternative to Airtel 500MB for 50 Naira Plan.
The closest optional plan for you, in this case, is the Airtel 100 for 500MB plan. Its cheat code is *141*104#, you can find more details about the offer in one of our articles here. Also, you can consider using the night plan which offers an exact 500MB for 50 Naira. Dial *312*3# to activate 250MB for N25 twice to get 500MB.
Similar Topics