Airtel 100 Naira for 500MB is one of the cheapest data plans one can activate. This article covers its benefit, subscription code, validity, and how to activate it. The post also talks about other Airtel 100 naira data plans such as 1GB and 2GB.
About Airtel 100 Naira for 500MB Data Plans
The Airtel 100 Naira for 500MB data plans are those plans that can be activated simply with N100 airtime. these plans are of different types and vary in terms of SIM status, the purpose of usage, and the duration of subscriptions such as weekly and monthly. the Plan includes;
500MB special offer
500MB social plan
500MB TV App
Airtel 100 Naira for 500MB Code
for a special offer, The Airtel 100 Naira for 500MB code is *141*242#. dial it and select the option "250MB for N50″. repeat the same step twice in other to get 500MB at N100 valid for two weeks.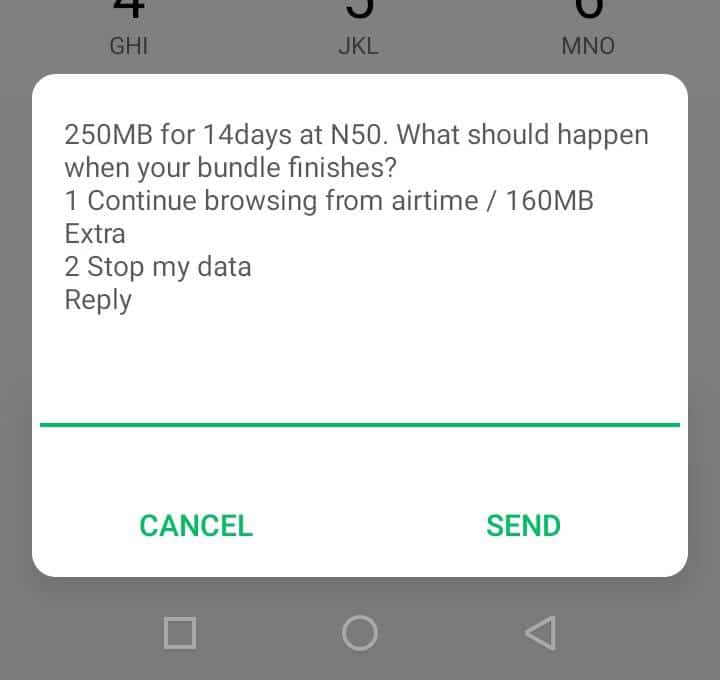 Note that this plan may not be available for users.
Don't worry if you are not able to access that, check the one below.
Airtel 100 for 500MB – Social
Airtel 100 for 500MB social plan gives 500MB at N100 price. the plan was introduced during the peak period of covid 19 in Nigeria, As a way to easily stay connected while being safe at home, a lot of new data offers were recently launched by Internet Service Providers, plans such as the Glo stay home data plan and The Improved MTN mpulse data plan and others today, this Airtel 100 for 500MB is one of the best monthly plans.
This Airtel 500MB for N100 data plan is basically a social bundle to be used on Facebook and WhatsApp only. however, with a little tweak, it can also be used to power all apps. See How to Power All Apps With Airtel 500MB for N100 Data Plan using HTTP Injector, it is the latest airtel 100 Naira for 500MB code
Eligibility
To check if you are eligible for the Airtel N100 for 500MB social plan, simply proceed with the activation of the plan by dialing *141*104#. You will receive a non-eligibility notification if you are not eligible. otherwise, an insufficient balance notice will be displayed to you if your airtime is less than 100 naira which indicates that you are eligible for the plan.
Also Read: MTN 1.5GB for N300 valid for 7 days
Activating Airtel 100 Naira for 500MB Data Plan
To subscribe to the airtel social bundle 100 for 500 MB, simply load your line with at least 100 Naira and dial the code *141*104#, and follow the onscreen prompt to activate. that is the simple way to get the offer.
The Airtel 100 naira 500MB plan can be accumulated by subscribing multiple times to get 1GB or 2GB depending on the volume of data you want to activate.
Validity of Airtel 500MB for 100 Naira Social Plan
The data plan has a duration of 30 days but you can resubscribe again and again if you exhaust your data before one month.
Balance Check
To check your Airtel 500MB for N100 FB/WA data balance, dial *140# and send. You will receive an SMS containing your bundle volume and expiry details.
500MB for N100 Via Airtel TV
As the name implies the Airtel Tv 500MB for N100 only works on the Airtel TV app and is available for all Airtel users. You can subscribe to that by failing *141*106#
FAQs
how to get 500MB for 100 on airtel
to get 500MB for 100 on Airtel, dial *141*104# or the cheat code *141*242# to buy for social bundle and special offer respectively.
Conclusion
These are basically the ways to activate Airtel 100 Naira for 500MB data Plans. Let us know how if you have any questions in the comment box below.
If you like this post, do share. have any questions? kindly comment below
FOR LATEST POST LIKE THIS and FBT:- JOIN OUR TELEGRAM GROUP HERE and CHANNELor WhatsApp Group HERE