Glo the grand master of data has launched another special offer 1.2GB for 200 Naira and 6GB for N1000 to keep you delighted as always with the new data package.
from time to time Glo keeps revising its data bundles to make them better and affordable to customers. The 1.2GB for 200 Naira And 6GB for N1000 special data plan offers have also been revised. In this post, we talked about these plans and their new form, and how to activate them.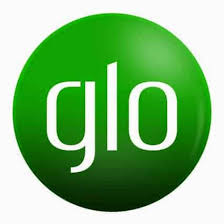 About The Glo 1.2GB for 200 Naira and 6GB for 1000 Naira
This is one of the Glo special data plans launched in 2019 and it was available for all subscribers, be it old or new sim (3G or 4G sim). The data can be used for all apps, and any device, even on a PC. It's legit not a tweaking. however, these plans have been discontinued and replaced with alternatives
Alternative to Glo 1.2GB for 200 Naira

1.25GB for 200 Naira – Sunday special Plan
1GB for 300 Naira – special plan
How To Subscribe To Glo 1.2GB For 200 Naira – Code
to activate Glo 1.2GB 1.25GB and 1GB for N200;
Recharge your Glo line with N200
Simply dial *777#.
select Buy Data
choose one-off
choose Special Data Offer
choose special plans
You can get 6GB at 1000 Naira by subscribing 5 times. This plan is good for heavy internet users.
Validity and Data balance
The original Glo 1.2GB for 200 Naira plan had validity for 3 days, but its current alternative is valid for 1 day.
How to check data balance
You can dial *127*0# to view your data balance.
About the Update
The Glo special data offer is now a daily plan that gives subscribers 1GB for N300 valid for 24 hours, not 1.2GB for N200 valid for 3 days anymore. CLICK HERE To read more.
Don't forget to share this post with friends
related