Starting in 2021, Glo introduce youtube data plan to all subscribers. This post contains all the offers' informations such as data volume, activation cost, and validity.
Youtube being one of the biggest video sharing platform interacted by millions of users accros the globe. Using this service requires a large volume of data and thus, a unique bundle is most set aside for the benefit of customers.
Now Glo Nigeria created a unique data plan youtube streaming which offers upto 5 hours watch time for less pay.
The glo YouTube data plan is a combined timely and day bases. Unlike the regular data plan or other social bundles, it offers unlimited access to content on youtube within the stipulated subscribed hours. It has both night and day plans.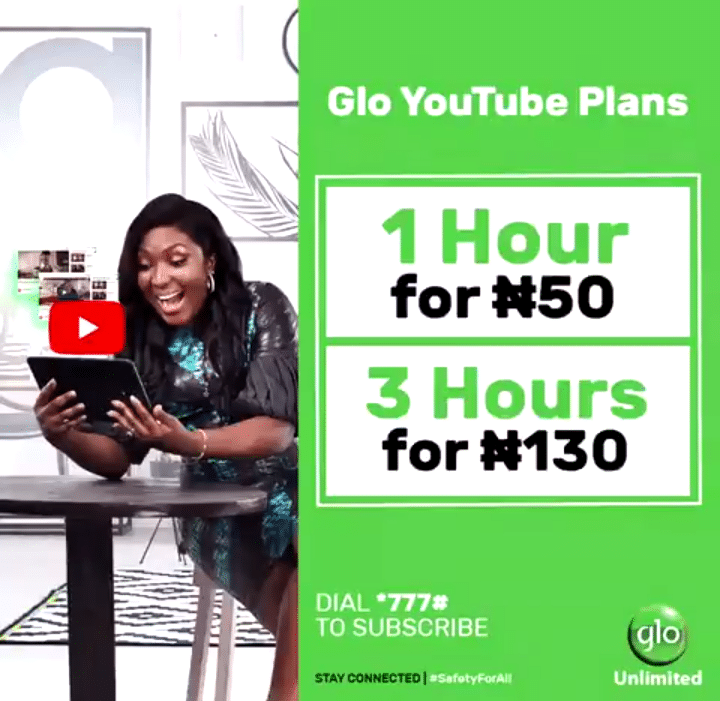 Below are the lists of the plans, subscription cost and their validities
List of Glo YouTube Data Plans
1 hour access for N50
3 hours access to videos for N130
5 hours for N50 (Night)
7 hours for N200 (Night)
100MB for N50 1day
200MB for N100 7days
500MB for N250 30days
How to Subscribe to Glo Youtube Plan
to activate youtube data plan, simply dail *777# then select social bundle then YouTube plan to subscribe.
according to find out the hourly plans are not unlimited. For the N130 for 3 hours has data capped at 1.5GB while the 1hour plan is less than that interms of data volume.