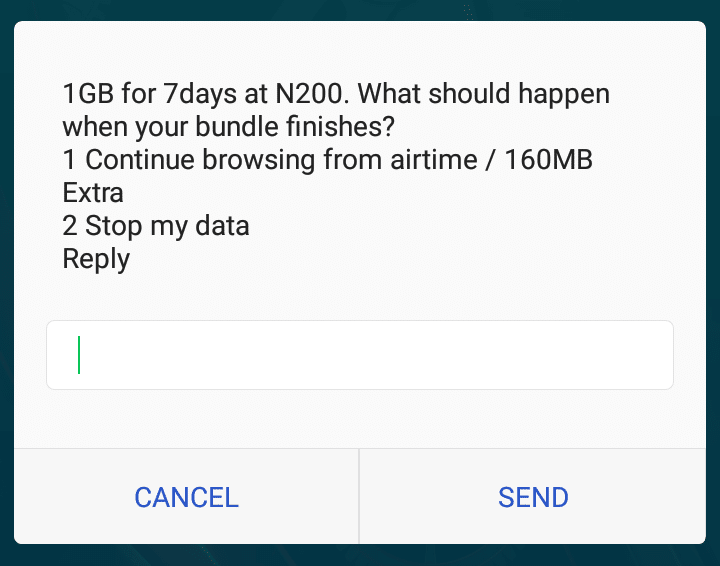 One of the favorite data plan is 1GB for 200 or 4gb for N1000. If these are the plans you want to activate on your Airtel line then you are in the right place. This post contains the latest 2021 steps, and codes of how to subscribe to Airtel 1GB for N200, 2GB for N500 or 4GB data bundle.
This page was last updated in July, 2021.
Just like those special data offers on MTN, Glo, and 9mobile,, as an Airtel customer too you stand a chance to enjoy data bundles of 1GB for just N200, 2GB for N500 and 4GB for N1000 respectively.
By the way, with this latest promotion of Airtel,  much exiting offers should be expected, so if you are not eligible or no longer eligible for 1GB for N200 on MTN and 9mobile 1GB for N200, then it is the right time to switch to Airtel network.
 List of the Airtel Special Data Offer:
200MB for N100 (3 days validity)
1GB for N200 (7 days validity)
2GB for N500 (14 days validity)
4GB for N1000 (1-month validity)
kindly note that as at 2021, most of this plans above may not be accessible as they have been discontinued. But they are better similar plans available to subscribe for below. 
How to Subscribe to Airtel Special Data Offer 
Airtel 1GB for 200 
Airtel 1GB for N200 data plan can be activated in three ways in 2021 viz; as a special plan, social bundle or through the night data plan.These are the active Airtel 1GB for 200 in 2021 with validity of 7 days, 24hours and midnight respectively.
To subscribe to airtel 200 for 1gb 7days special plan simply dial *141*246#. However, the package on this code may not be available for some Airtel numbers.
Another way to get 1GB for 200 naira data on Airtel is to subscribe to N25 night bundle for 4 times. For this will have to be on smart trybe tariff by dailing *406#.
If you want to use the social bundle option which is an instagram daily plan for Airtel 1GB for N200, simply dial *141*4# and select instagram bundles
Airtel 500 for 2GB Data Code
In the case of 500 for 2gb, simply dial *141*1# and choose the option of 2gb for N500 to activate from the my offer data plan or activate from the binge plans by dailing *141# and choose Airtel binge plan to buy 500 for 2GB bundle. The validity could be daily, 7days or 14days depending what is available for you. Currently as of 2021 it is valid for 24hours on daily bundles or 2days on binge plans.
In the case 1000 Naira for 4gb, simply Dial the code *141*246# or *141*242# to subscribe. 
Also Read: MTN 1.5GB for N300
Note
that this plans were available for both old and new SIM. If you are not eligible on your old sim, kindly use a new Airtel SIM. However, the offer available may vary from SIM to SIM depending on what is available for you. some may be offered 1GB for N200,
5GB for N1000, 1.5GB for N300 or 250MB for N500. or even entirely a different offer. 
Let's hear in the comment section below if you are eligible.