50 naira is an amount almost every user can afford to spend on a data bundle. with N50 only, there amazing MTN data plan you can subscribe to and enjoy your mini internet browsing anytime.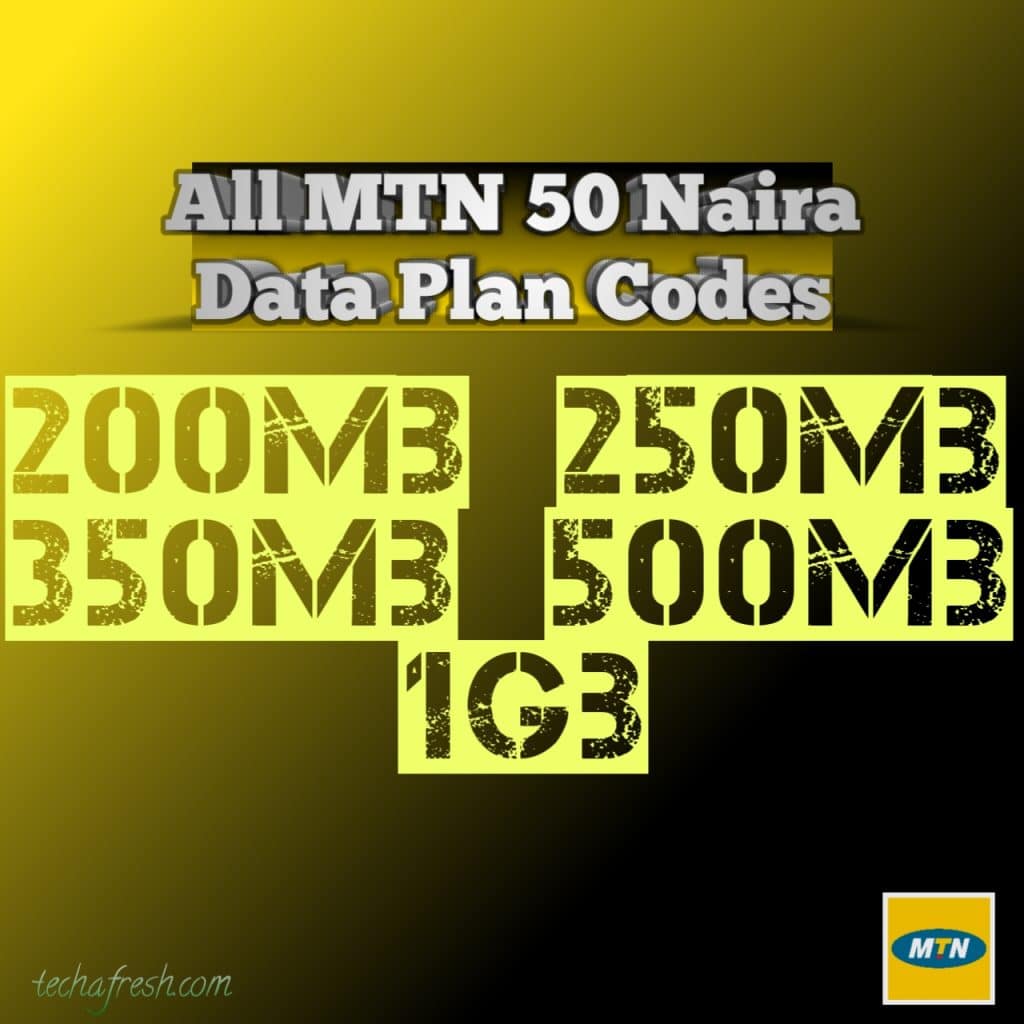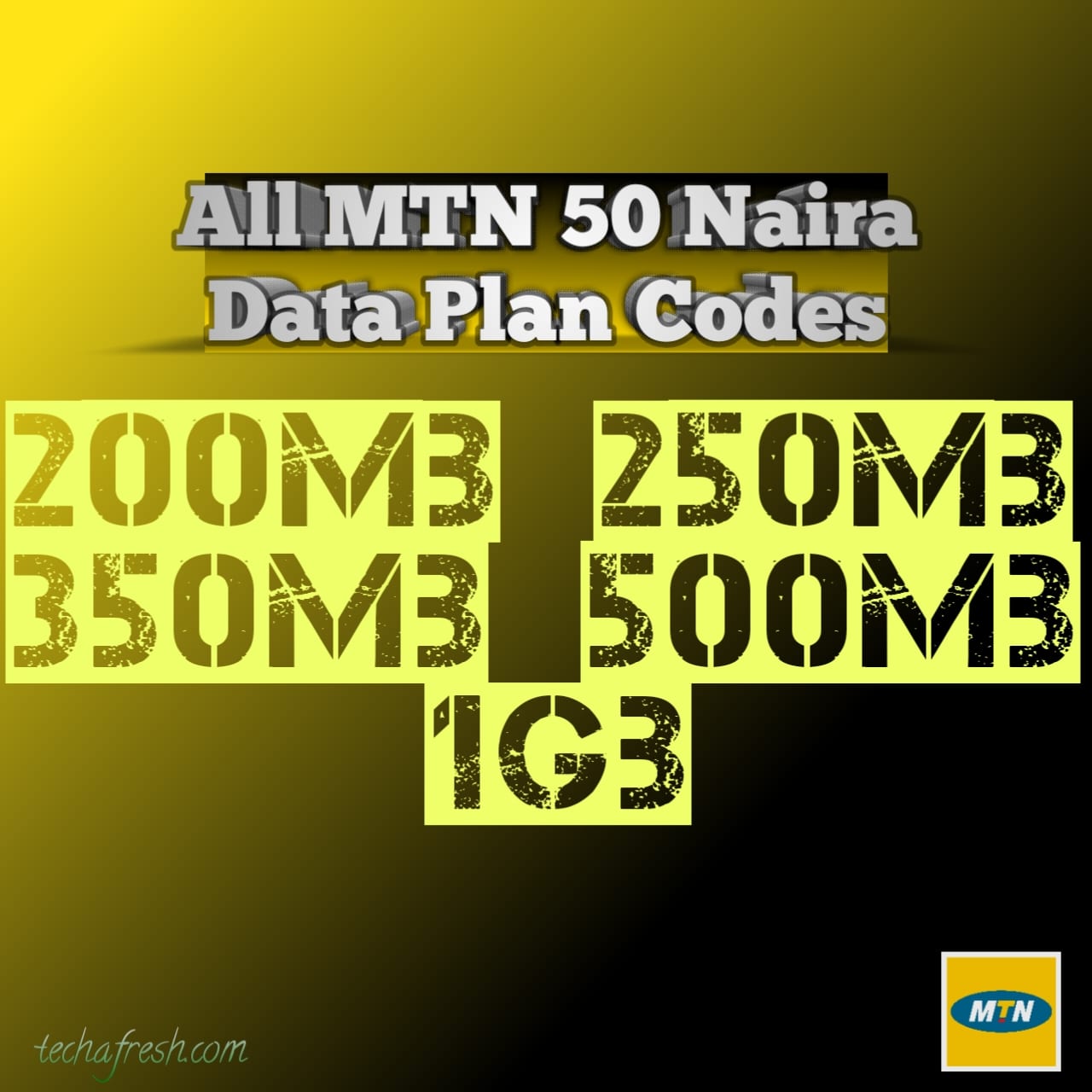 The very important 50 Naira MTN data plan is the 200MB. Not only that, in this post, I will list for you all the latest MTN 50 naira data plans which will include the code for that 200MB and 1GB bundle respectively.
Remember, the N50 data plan can only suffice for light internet users which mostly use the internet for chatting on social media. On the other hand, Heavy internet users should only be after MTN data plans like 10GB or 20GB for N3000.
Now let's begin
MTN 50 Naira for 200MB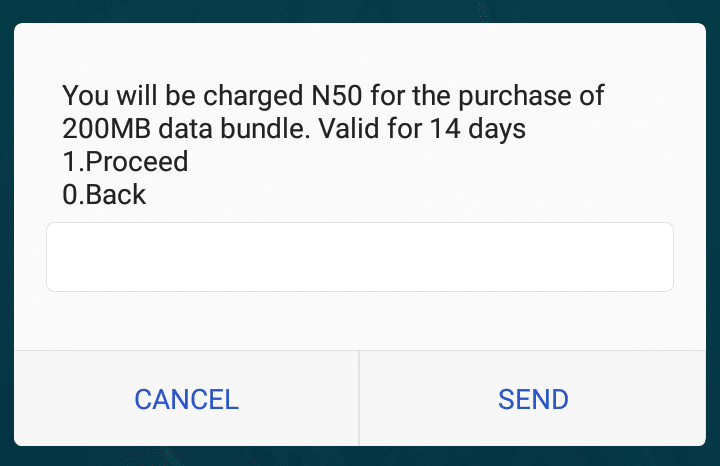 To activate MTN 200MB for 50 Naira, dial the USSD: *131*25#. N50 will be deducted from your account balance and you will be given 200MB instantly to browse and chat on all your favorite sites.
This plan is one of the cheapest MTN data bundles. It is part of the MTN4ME special offer as such it may not be available for all customers. The offer gives 200MB for N50 and is valid for 14 days. However, sometimes instead of the 200MB offer, you could see a similar deal with a lesser amount like 25 naira upon dialing the code.

50 Naira for 200MB – Tiktok
This is one of the MTN TikTok plans, termed Goodybag Social. The 200MB can only be used to access TikTok content. Simply text "TBD" to 131 to activate it. Plan valid for 1 day, useful for quick TikTok access.
MTN N50 250MB Code
This data plan could have been an amazing one if it exist. But truly it's mistaken for MTN 200MB for 50 Naira and 250MB for 25 Naira night plan. The earlier is discussed above while the latter is captured on the next heading below. Simply dial *131*25# or send "NT1" to 131 respectively
MTN 50 Naira for 500MB Code
This is another amazing data plan but categorized as a nightlife bundle. Meaning that the data can only be used between 11 pm to 6 am once subscribed.
To buy this 500MB for the N50 MTN bundle, you will need to first migrate to the MTN pulse plan by dialing *406# then follow any of the methods below to activate the plan
SMS: NT2 to 131
USSD Code: *406*3*2#
N50 for 40MB MTN Plan
This is unfortunately the most unappreciated 50 Naira data plan. To activate it,
USSD: *131*114#
SMS: 114 to 131
Valid for 24 hours
MTN 50 Naira for 100MB
Regular 50 Naira for 100MB is obsolete. Now 100MB data plan can be activated on MTN as a social bundle, precisely as an opera weekly data bundle. To activate MTN 50 Naira for 100MB, you will have to;
USSD code: *131*3# and select opera weekly
SMS: send "OBW" to 131 for a weekly 100MB plan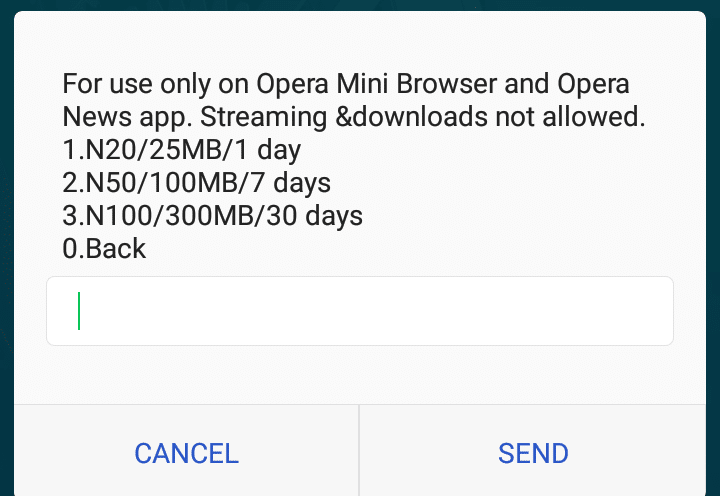 MTN 1GB for 50 Naira Code
similar to the plan above, the MTN 1GB for N50 naira doesn't currently exist in the regular MTN data plan achieved at the time of writing this post. so it is not found on the *131# code
So how can you activate it? You can only choose to subscribe to a similar offer which is the MTN 1GB for N200 weekly plan.
MTN 350MB for 50 Naira
This is a special data plan categorically for customers on the MTN mpulse tariff plan. Meaning that in order to activate 350MB for 50 naira bundle, you must migrate to mpulse tariff by dialing *344*1#. However, the data is specified to be used only on selected e-learning resources
Once you are on the mpulse tariff, you can activate the MTN 50 naira for 350MB via SMS: send 350 to 344
MTN GoodyBag 50 Naira code
GoodyBag social is an MTN data plan that gives the ability for customers to subscribe to any social bundle plan ranging from daily, weekly or monthly. To access the GoodyBag social bundle menu, simply dial *131*3# or *662#
However, The 50 naira data bundles on the GoodyBag social bundle are mostly weekly for WhatsApp, Facebook, Wechat, Ayuba, 2go, and Eskimi.
To activate GoodyBag 50 Naira plan, follow the channels below
USSD code: Dial *131*3# or *662# and select the weekly plan of any of the social platforms
SMS: text "WAW" to 131 for Whatsapp 50 Naira – 7 days
SMS: text "FBW" to 131 for Facebook 50 Naira plan – 7 days
SMS: text "WCW" to 131 for WeChat 50 Naira – 7 days
SMS: text "ABW" to 131 for Ayoba 50 Naira – 7 days
SMS: text "2GOW" to 131 for 2go 50 Naira – 7 days
SMS: text "ESKW" to 131 for Eskimi 50 Naira – 7 days
MTN N50 Data Plan Balance Check
You can check all your MTN data plan subscription balance by dialing *131*4#
Conclusion
This post has the full list of MTN 50 naira data plan codes you can choose from any time for your mini internet browsing.
Have any contests? Let us know below.
Kindly share this post!
Related Post
Ref: MTN Online